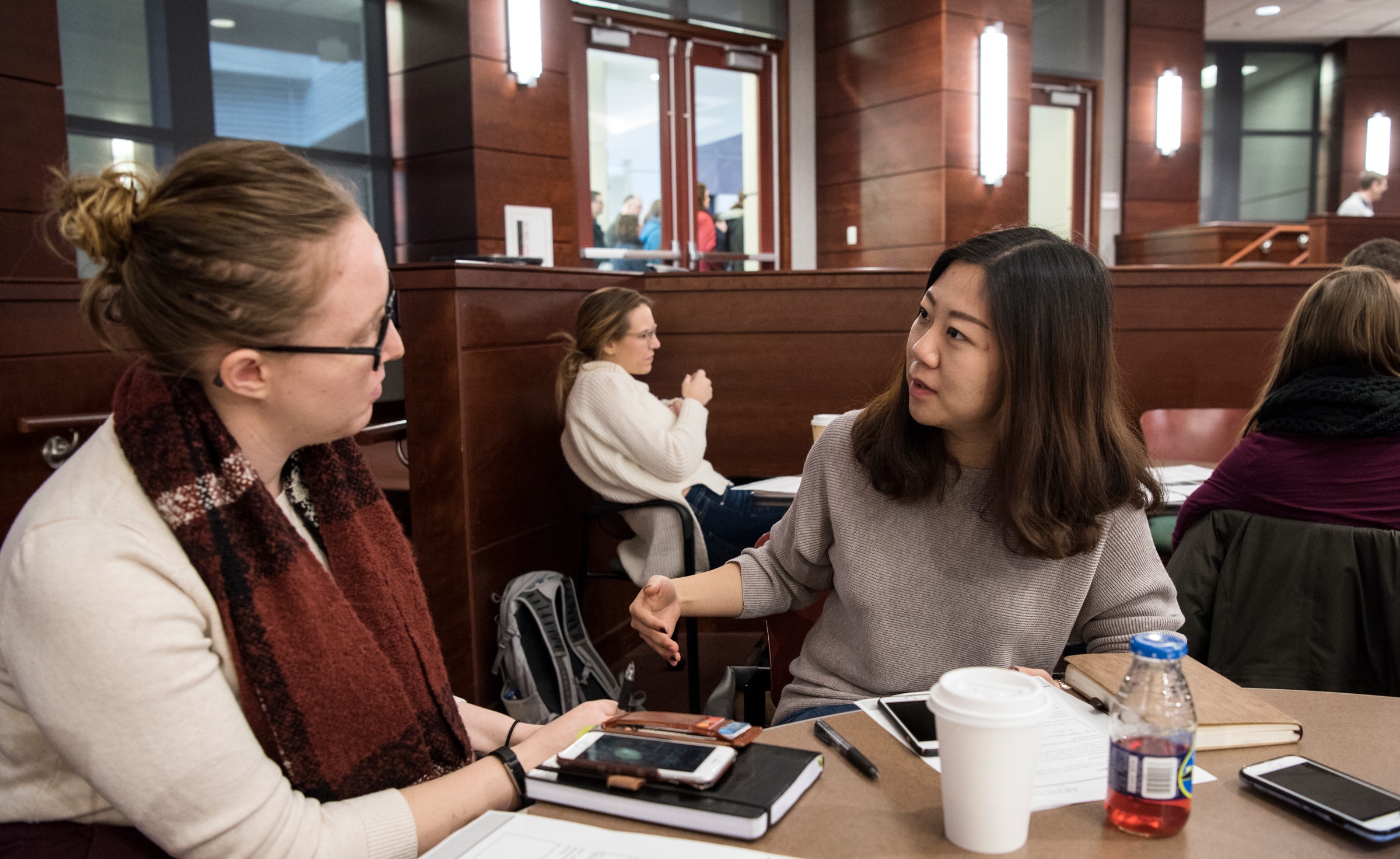 Applied Learning
---
Part of the mission of the Erdman Center is to expose you, as an OTM student, to industrial practices and prepare you for a new career. You will meet and exchange ideas with executives, managers, and consultants on the forefront of industry practices. The center also creates a strong student and OTM alumni network.
Guest Speakers
Members from the Industrial Advisory Board, and other industry contacts, serve the center as guest speakers.
Corporate Visits
Corporate visits help expose you to potential employers and expand your professional network. These visits also provide insights into modern technologies and their adoption, new ways of organizing and managing firms, and industry best practices.
Professional Development Workshops
The center arranges and/or promotes OTM workshops. Topics have included presentation skills, intercultural communication, negotiating salaries, business etiquette, networking, case interviewing, and mock interviews – some in conjunction with the MBA and Master's Programs Office and Engineering Center Services, and often with the help of the center's Industrial Advisory Board.
Student Competitions
Each year students participate in national and international team-based, business case competitions, such as International Graduate Logistics Case Competition, International Business Plan Competition, Big Ten Case Competition, Consortium for Graduate Study in Management Case Competition, Copenhagen Business School Case Competition, and the New World Ventures Competition.
Coursework
As an OTM student, courses provide real-life strategy formulation, problem-solving, and process improvement, including:
IOTM 751 Service Operations Management
ACT 710 Managerial Accounting
OTM 765 Supply Chain Analytics
MKT 737 Developing Breakthrough New Products
MHR 738 Weinert Applied Ventures in Entrepreneurship
ISyE 641 Design and Analysis of Manufacturing Systems
MHR 722 Entrepreneurial Management
MHR 728 Bargaining, Negotiation, Dispute Settlement
MHR 715 Strategic Management of Innovation
MHR 741 Technology Entrepreneurship
Executive Education Courses and Seminars
Take advantage of the opportunity to follow short courses (one to three days) for business professionals offered by The Fluno Center for Executive Education, an arm of the Wisconsin School of Business, the UW E-Business Institute, and the Quick Response Manufacturing Center in the UW-Madison College of Engineering.
Popular choices include courses from executive education's Six Sigma Green Belt Series, Project Management Certificate Program, and the Quick Response Manufacturing Center's Annual Conference.