Center Leadership
Russ Coff
Faculty Director
Russell Coff is the Thomas J. Falk Distinguished Chair in Business at the University of Wisconsin-Madison, serving as the Department Chair for Management and Human Resources and the Academic Director of the Bolz Center for Arts Administration. His research explores the role of human assets in innovation, creativity, and, ultimately in competitive advantage. For example, in one study, he explored the role of team-level emotion in generating and selecting creative solutions to challenging problems. Here, he found that, while positive emotions help teams generate more alternatives, these same emotions may actually hurt their ability to select the most creative solution to the problem at hand.
Normally, his creativity is channeled through his research but he also recharges regularly by playing his guitar. He may be the least artistic member of his family but his wife (a writer, artist, and acupuncturist) and daughter (2020 graduate of the UW Theatre & Drama and Physics programs) help him paint with broader strokes.
Sarah Marty
Center Director
Introduction to Arts Entrepreneurship Class Instructor | Arts Administration Seminar Class Instructor
Sarah Marty brings extensive experience in artistic collaboration and administrative leadership, a passion for sharing the arts with broader audiences, 15+ years as an educator in the UW System, and a strong background in working collaboratively with stakeholders at multiple organizations on a wide variety of projects to the Bolz Center team.
Producing Artistic Director of Four Seasons Theatre, she helps bring musical theatre to venues across Madison and mentors students through their Backstage Arts program. Additional credits range from showcasing Professor Mike Leckrone and the Badger Band at the UW Varsity Band Show and welcoming His Holiness the Dalai Lama to the Overture Center to serving on board for the Overture Center.
A member of UW Teaching Academy, Marty is a recipient of the First Wave Faculty Mentor Award and Bartell Award for Excellence in the Arts. She's a lifelong Badger with a Bachelor of Music Education, an MS in Curriculum & Instruction, and MA in Arts Administration.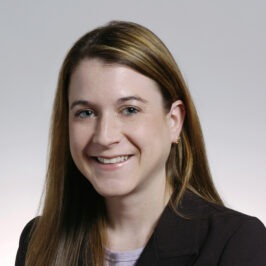 Rebecca Buckman
Associate Director
For almost two decades, Rebecca Buckman has secured the Bolz Center for Arts Administration's reputation as the premier graduate program for arts business in the world. As Associate Director, Rebecca's primary focus is on student success in the program and positive career journeys for all alumni. Rebecca annually manages recruitment and admissions, Applied Learning Placement partnerships with arts and cultural organizations, and academic and career advising. She also helps to share the story of the Bolz Center through social media and digital communications, and stays closely connected to donors and friends of the Center through her stewardship. In 2018, Rebecca produced the Bolz Center Collegium, which celebrated 50 years of the graduate program in Arts Administration, and 25 years of the endowment of the Center.
Alongside the Bolz Center faculty and center director, Rebecca helped to bring the one-year Master of Arts-Business: Arts and Creative Enterprise Leadership Program to fruition in Summer 2020. A lifelong participant in and supporter of the arts, Rebecca combines this love with her passion for working in higher education.
In 2020, Rebecca was recognized by the Wisconsin School of Business for her dedication and superior service to the school through the Wisconsin Naming Gift Distinguished Service Award. She graduated Summa Cum Laude from the University of Wisconsin-Whitewater in 2000 and holds a Bachelor of Science degree in Social Work, and minor in Psychology.
When not in the Bolz Center, you can likely find Rebecca buried in a novel or behind the desk at one of the Madison Public Library locations where she proudly moonlights as a librarian.
Affliliated Faculty/Staff
Academic Policy Committee
The following faculty members provide academic and curricular oversight for the Bolz Center:
A Tribute to Sherry Wagner-Henry
Sherry Wagner-Henry
Director, Bolz Center for Arts Administration and Campus Arts and Business Initiatives at University of Wisconsin–Madison from 2012-2020
On May 30, 2020, the Bolz Center lost its fiercest champion and forever greatest ally in Director Sherry Wagner-Henry. Sherry joined the center in 2012 and quickly built on the work of previous directors Andrew Taylor, and Al Prieve. Always one to innovate, she loved to try new ways to engage the students to become successful and impactful leaders, whether directly in, or aside fromthe arts. She developed and delivered a nonprofit board leadership class, incorporated a yearlong impact consulting course, opened the board to professionals who did not graduate from the Bolz program to enhance learning and include perspectives on a wider scale, and established a Wisconsin School of Business Artist-in-Residency program. The list could go on.
Most recently, Sherry spearheaded and launched a new one-year Master of Arts-Business: Arts and Creative Enterprise Leadership degree to provide creative professionals access to an arts-based business curriculum access to fuse arts training with business and social enterprise, and to provide access to business professionals who seek arts-based coursework and social-sector leadership perspectives on business development.
From a research perspective, Sherry was passionate about the topic of community and creative placemaking, and infused its concepts into her classes and applied learning delivery, including the Arts Business Research Symposium which she launched in 2014. Her attention also extended beyond the borders of the Bolz Center as she worked tirelessly with the UW Division of the Arts, Association of Arts Administration Educators (AAAE), Alliance for the Arts in Research Universities (a2ru), and United States Institute for Theatre Technology (USITT). It is through this work that she created connections and collaborated with–and for–those in her fields. The 2020 Joyce J. and Gerald A. Bartell Award in the Arts, granted by the UW Division of the Arts, was just one of the many recognitions and accolades that grace Sherry's CV.