Lead Broad-Spectrum Supply Chains
Learn supply chain fundamentals, visit global companies, and impact sustainability. Prepare to get results with a specialized MBA curriculum, starting semester one. This high-touch program positions you to lead broad-spectrum supply chains in the face of unique global challenges and become a strong cross-functional leader.
Visit supply chain sites around the globe and gain firsthand understanding of the supply chain process
Learn supply chain as a strategic business capability enabler, not just a cost-saving opportunity
Graduate with the qualifications employers seek and have the opportunity to achieve Six Sigma Yellow Belt certification
#13
among graduate supply chain degree programs in North America
—Gartner, 2022
STEM Designated
Science, Technology, Engineering, and Math (STEM) designation from the U.S. Department of Homeland Security, in recognition of quantitative approach to learning
Curriculum
The Wisconsin Full-Time MBA curriculum integrates a strong foundation in general management with highly focused preparation in supply chain management. You will begin taking specialization classes right away.
Year 1
First Semester
Data to Decisions
Financial Accounting
Introduction to Financial Management
Leading and Working in Teams
Marketing Management
Operations Management
Logistics Management
Applied Learning
Second Semester
Ethics, Integrity and Society
Integrated Company Analysis
Business Strategy
Economics for Managers
Strategic Global Sourcing
Supply Chain Analytics
Applied Learning
Year 2
First Semester
Supply Chain Strategy
Applied Learning
Strategic Marketing Channels
Electives (2)
Second Semester
Supply Chain IT Systems
Applied Learning
Electives (3)
In addition to courses listed here, you can customize your MBA by choosing electives in general business, marketing, operations and technology management, finance and accounting, management and human resources, and risk management and insurance. You can also pursue one or more graduate-level certificates in topics such as business analytics, entrepreneurship, strategic innovation, and sustainability.
Applied Learning
Small program size means you get a lot of interaction and hands-on experience to build your résumé, including:
Weekly interactive discussions with supply chain leaders (Google, Microsoft, Abbott Labs)
Visits to regional supply chain sites such as factories and distribution centers with companies like Amazon and Kohler
A supply chain consulting course working with top companies
Global trips, most recently to Norway, Japan
Six Sigma Yellow Belt completion
Expert Support and Career Connection
Knowledge Center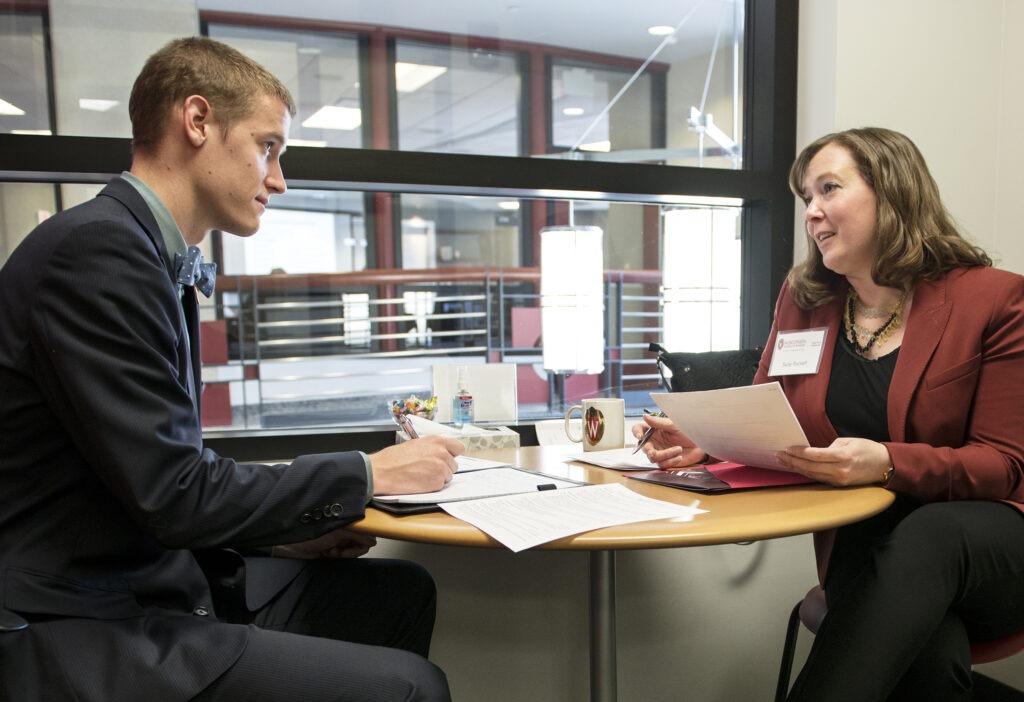 The supply chain management specialization is supported by a dedicated knowledge center, the Grainger Center for Supply Chain Management, backed by extensive industry support. Participating supply chain industry experts and alumni:
Guide curriculum and contribute to the classroom
Serve as on center advisory boards
Initiate applied learning
Mentor students
Assist with recruiting and placement
Learn more about the Grainger Center
Specialization & Center Leadership
Jake Dean
Director Jake Dean is an expert in supply chain and demand planning, and has a passion for delivering personalized education and attention to the next generation of leaders in the field. Jake has more than 14 years of supply chain analyst and management experience at Cisco and Canadian Tire. Jake taps extensive industry connections to ensure your success as a supply chain leader.
Advisory Boards
Members of the executive advisory board and alumni advisory board have deep ties to industry and consult specialization on curriculum, projects, and networking.
Claudia Knowlton-Chike
Senior Director, Global Logistics Operations, Google
Executive advisory board member Claudia Knowlton-Chike's leads Google's global transportation, warehousing, import/export trade compliance, packaging, and automation projects that enable Google's data centers.
See our advisory board members
World-class Faculty
Our expert faculty offer a deep-dive supply chain program that sets you apart.
Greg DeCroix
Grainger Professor in Supply Chain Management
Department of Operations and Information Management
Gregory DeCroix's supply chain research focuses on managing supply chain disruption risk, utilizing information in supply chain management, and the impact of decentralized decision-making on supply chain efficiency.
Learn about other faculty members
Program Voices
"The Wisconsin MBA is one of the very few MBA programs where your peers don't compete with you for jobs, but enable you to find your perfect job fit. Classes are highly collaborative so I have developed great relationships—a culture that helped me ease into the program. My classmates across specializations have helped me prepare for job interviews and improve communication and networking skills."
Manager Infrastructure–Fraud Operations Strategy and Vendor Management, Discover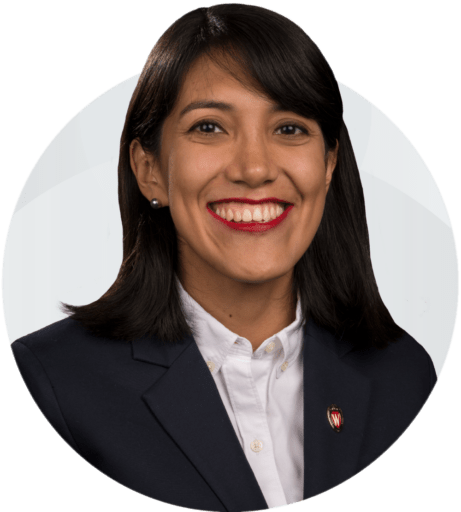 "Jake Dean, the director of the Grainger Center for Supply Chain Management, had a great impact on my student life. He took the time and effort to get to know me and understand my interests and skills. He also played a substantial role in connecting me to the startup where I did my internship and helped me consider career prospects."
Supply Chain Design & Analytics, Kohler Co.
"This supply chain management program … has a robust applied learning program with industry-led workshops, international study tours, Six-Sigma Yellow Belt certification, site visits, and a lot of other activities and events tailored to expanding knowledge and experience in the supply chain management field."
Product Portfolio Manager, Microsoft
Get To Know Our MBAs
Hear about students' experiences in the program.
Connect With Top Employers
Connect with employers through classroom visits, networking events, and applied learning projects. Frequent recruiters: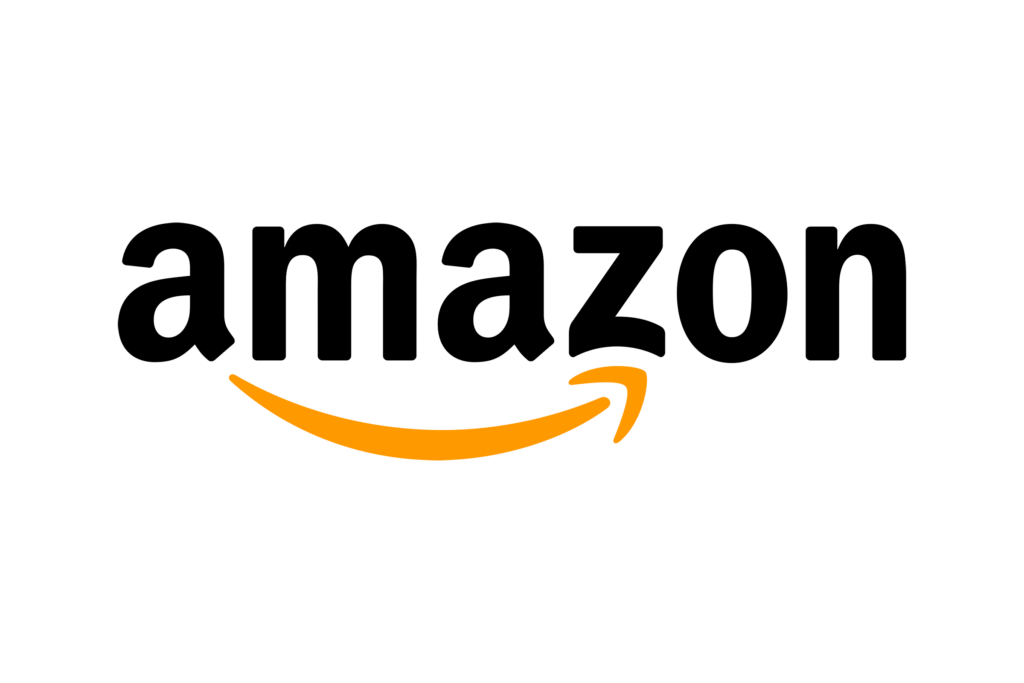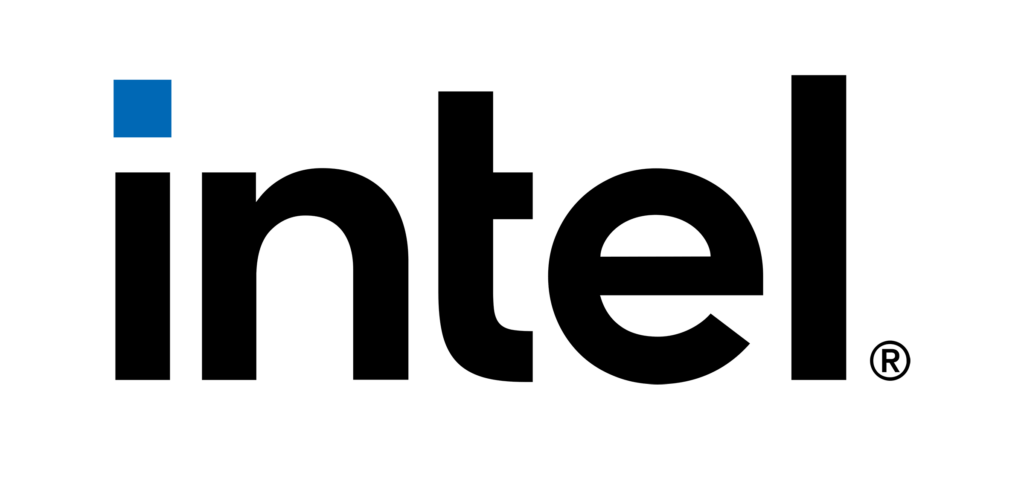 "Deloitte finds supply chain students at UW–Madison learn not only great supply chain fundamentals, but more importantly how the supply chain function impacts the overall business by delighting customers and enabling new revenue. This perspective, and the fact that students learn by doing in the supply chain consulting projects course, helps make UW–Madison a target school when it comes to recruiting talent."
Specialist leader, Deloitte; Grainger Center Executive Advisory Board Member
Supply Chain Careers
Common career paths
Sourcing
Logistics
Supply Chain Systems
Supply Chain Network Design
Common job titles
Commodity Manager
Supply Chain Analyst
Procurement Analytics Consultant
Pathways Operations Manager
Program Manager