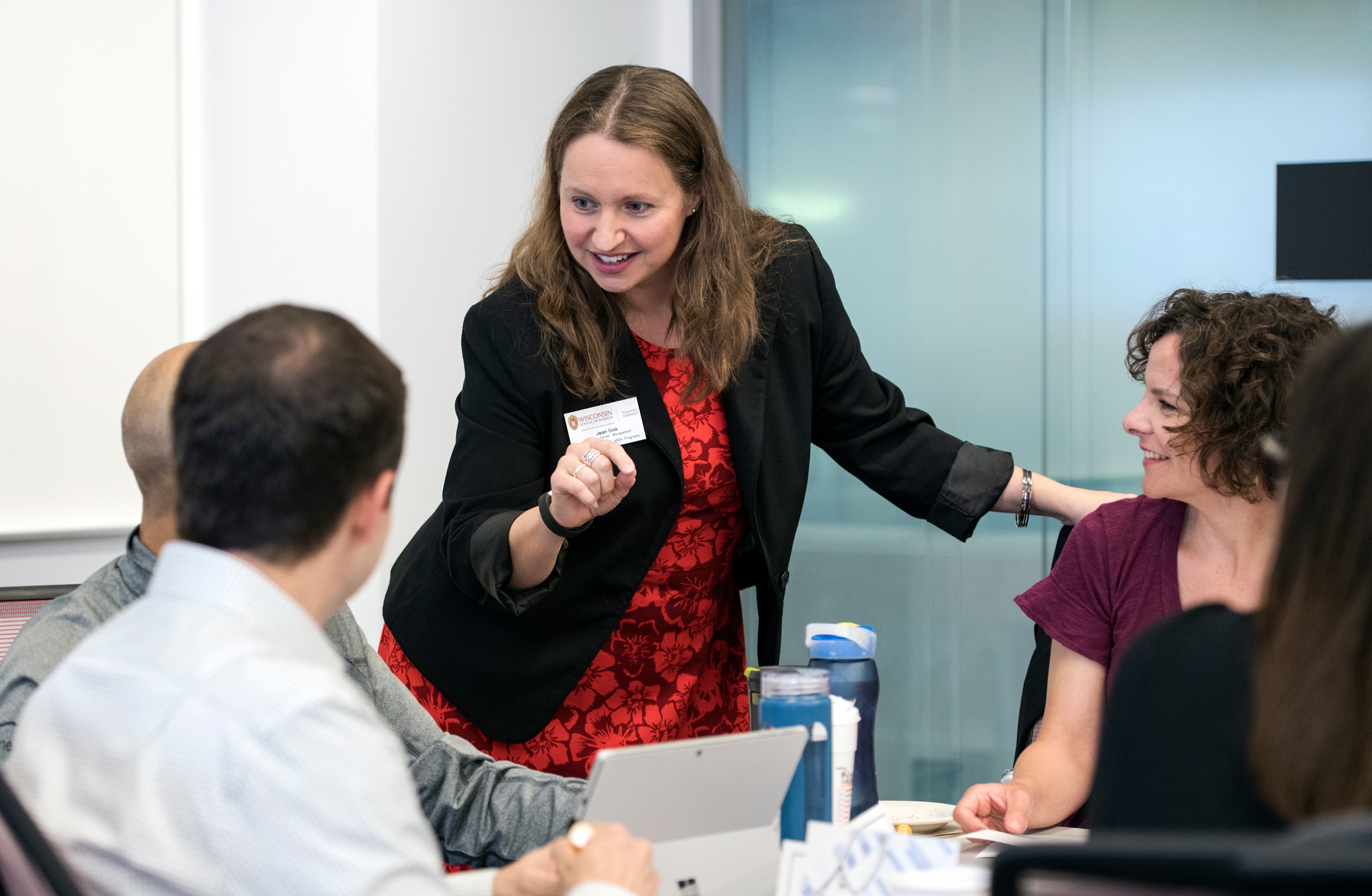 Careers
---
Invest in Your Professional Growth With Personalized Career Coaching
Work one-on-one with a career coach to reach the next step in your career
Visioning and career goals
Personal branding and marketing
Professional résumés and bios
Personal career advisory board
Job search strategies
Employer research
Interview preparation
Compensation negotiation
Career coaching is available to students after orientation in the fall.
We offer career workshops and webinars to let you further explore your individual goals.
You receive career coaching services throughout the program.
Networking with alumni and visiting executives and experts is woven into the fabric of the program.
"My career coach has helped me reflect on what I'm learning in class and apply it in my own leadership role. With a talented coach not affiliated with my own organization, I can share freely with her and can use her outside vantage point to make better decisions in my work and career."
"The program staff helped me with my résumé, interviewing skills, and overall career planning. There are always staff available to answer questions about the program. If they don't have an answer immediately, they find it for you. They are always advocating on our behalf."
"The program's career service team was extremely helpful when I was negotiating my move to Exact Sciences. I met one-on-one with a career coach and was impressed with how much support and guidance was offered. She helped me prepare for job interviews and was a dedicated resource in helping me achieve my career goals."
"The support of the career services team helped me successfully execute my career pivot during my first year in the program. The staff helped me understand my career background and trajectory more clearly and helped me better articulate my personal brand and value proposition. This was critical as someone out to begin a new career path."
Meet Our Team
Career Management Team
You will work with a skilled team of career coaches to achieve your individual career goals. Our personalized approach means you benefit from one-on-one support, from career coaching, personal branding, and resume support, to interview preparation, and compensation negotiation.
Employer Relations Team
The experienced employer relations team connects you with companies and industries where you want to work. We partner with leading companies from across the nation and around the globe that recruit and hire our students, year after year.