Visiting Lecture Series
The Bolz Center's visiting lecture series plays an essential role in connecting program curriculum with professional practice. Each year, some of the most innovative and connected cultural professionals join us from around the country, bringing insight and experience to inform the business curriculum. This format has proven particularly successful in building professional networks, and in ensuring individual attention to the broad career and field interests of our students.
A Sampling of Recent Guest Speaker Visits Include:
Alnisa Allgood
Founder/Executive Director
Collaboration for Good
Tom Borrup
Principal
Creative Community Builders
Sarah Brailey
Professional singer and Grammy Award-Winner
Alexandra Duffey Cubilette
Consultant
Capacity Interactive
Erin Graham
President & CEO
Oregon Museum of Science and Industry
Derek Kwan
Executive Director
Lied Center of Kansas
Noel Miranda and Alejandro Miranda Cruz
Co-Founders
Bravebird
Jack Reuler
Artistic Director
Mixed Blood Theatre
Sarah Sosa-Acevedo
Gift Planning Officer
Smithsonian Institution
Olivia Dahlquist
Marketing Manager, Brand & Strategy
NINE dot Arts
Porsha Olayiwola
Poet Laureate
City of Boston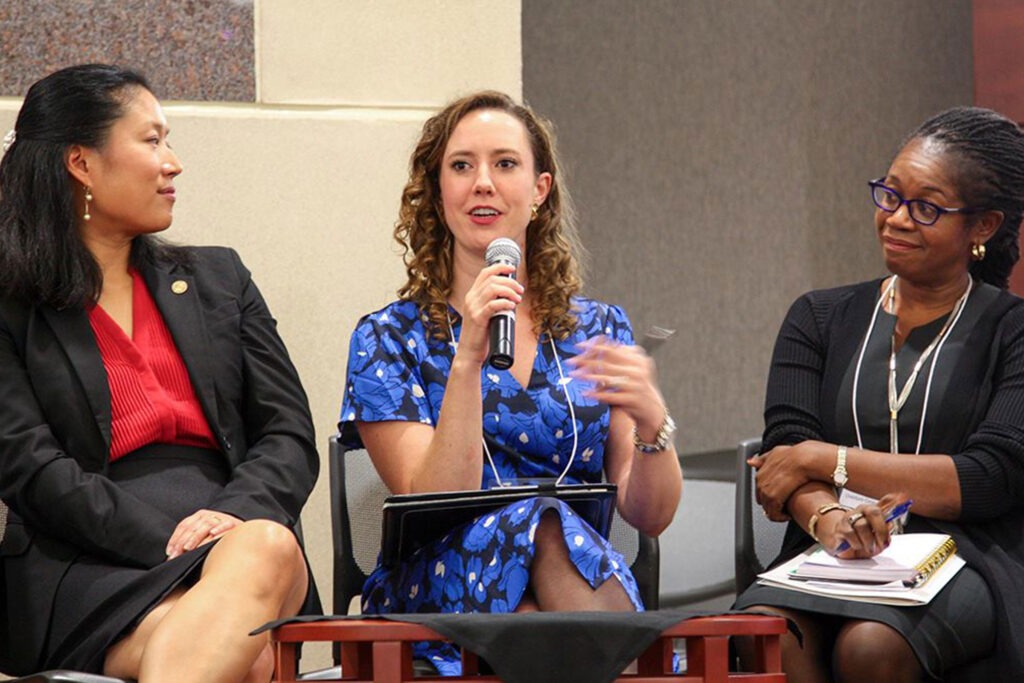 Bolz Center Collegium
Every other year during the fall semester, we invite our alumni, guest presenters, practitioners, and students to the Bolz Center Collegium, a convening and connection opportunity for learning and discussion on current topics and trends in and outside of the arts and nonprofit sectors.
Arts Business Competition
The University of Wisconsin–Madison Arts Business Competition encourages new thinking and innovative ideas. The campus-wide competition provides support for student-driven projects. Entrants develop and submit a detailed proposal for an arts event, exhibition, series, commercial venture, or other artistic project. The Division of the Arts is the presenter of the Arts Business Competition with support from the Bolz Center for Arts Administration.
Learn more about the Arts Business Competition