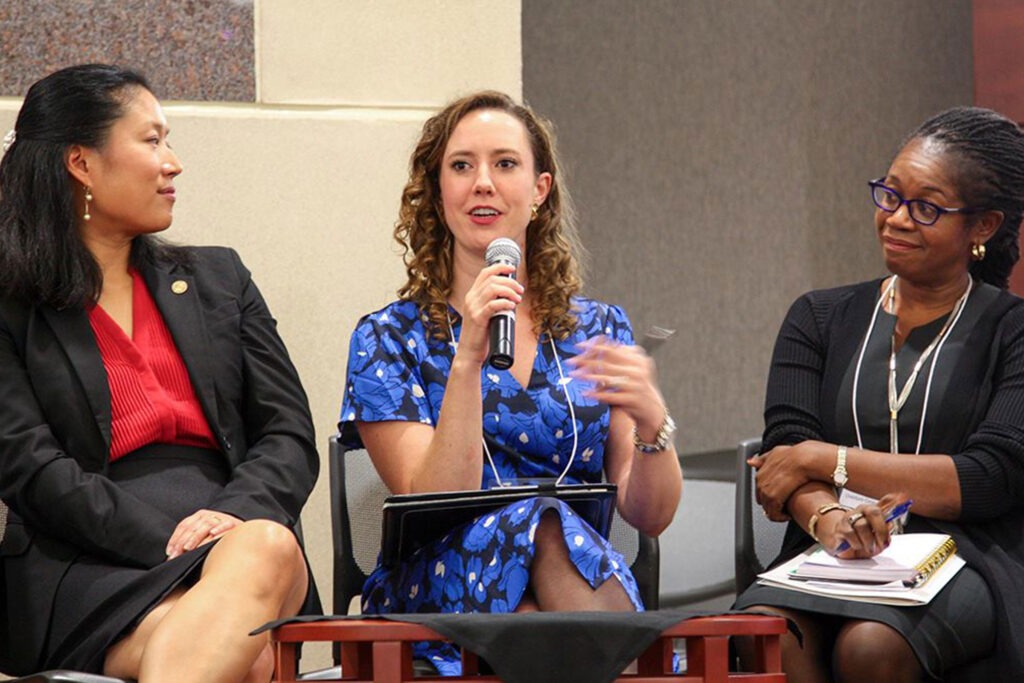 Bolz Center Collegium
Every other year during the fall semester, we invite our alumni, guest presenters, practitioners, and students to the Bolz Center Collegium, a convening and connection opportunity for learning and discussion on current topics and trends in and outside of the arts and nonprofit sectors.
Visiting Lecture Series
The Bolz Center's visiting lecture series plays an essential role in connecting program curriculum with professional practice. Each year, some of the most innovative and connected cultural professionals join us from around the country, bringing insight and experience to inform the business curriculum. This format has proven particularly successful in building professional networks, and in ensuring individual attention to the broad career and field interests of our students.
A Sampling of Recent Guest Speaker Visits Include:
Tom Borrup
Principal
Creative Community Builders
Alan Brown
Principal
WolfBrown
Alexandra Duffey Cubilette
Consultant
Capacity Interactive
Max Fergus
CEO
Live Undiscovered Music (LÜM)
Erin Graham
President & CEO
Oregon Museum of Science and Industry
Michael Koszewski
Digital Marketing Manager
Overture Center for the Arts
Jack Reuler
Artistic Director
Mixed Blood Theatre
Sarah Sosa-Acevedo
Gift Planning Officer
Smithsonian Institution
Kathy Dwyer Southern
President & CEO (retired)
National Children's Museum
Neal Spinler
Executive Director
Young Musicians & Artists
David Stewart
Production Manager
Walt Disney World