The Weinert Applied Ventures in Entrepreneurship (WAVE) course provides select students with an experiential practicum in starting and growing businesses. The practicum involves a weekly seminar, hands-on work on a startup company, and interaction with local and national experts on a variety of topics important to budding entrepreneurs. The class is open to University of Wisconsin–Madison graduate students from any discipline and requires students to work on teams. The course is offered in spring term.
Students often use the WAVE program as a platform to launch their own ventures. The Weinert Ventures Fund and Daniel Neviaser Fund are available to make significant investments (typically $50,000) in promising student startups. Several successful student ventures are currently adding vitality and employment growth to the U.S. economy.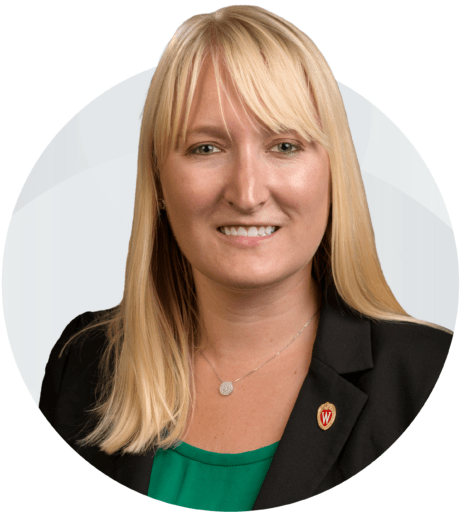 "My participation in the WAVE course changed the trajectory of my career. Over the course of the semester, I was able to vet my business idea and work out crucial kinks in the model before the stakes became too high. Towards the end of the semester, the Weinert Advisory Board helped to provide seed funding, mentorship, and the vote of confidence and support that my partner and I needed to take our company from "on paper" to a reality. I still find myself referencing key ideas and principles that were learned in the WAVE classroom."
Managing Partner, Laquerus
Apply for the WAVE Spring 2023 Class (MHR 738)
How to get started:
You should have successfully completed a previous entrepreneurship course such as MHR 722 (Entrepreneurial Management), MHR 734 (Venture Creation), MHR 715 (Strategic Management of Innovation), MHR 741 (Technology Entrepreneurship) or Morgridge Entrepreneurial Bootcamp.
You should have a startup business idea or a desire to work on a team using someone else's idea. Students will have an opportunity to learn about or join other teams.
Complete the form below and email it along with your résumé to the WAVE director at dan.olszewski@wisc.edu.
Course summary:
The course is taught as a seminar focused on students' experiences working with their own ventures following the lean startup approach for customer/market discovery. Class time is structured to serve as a resource to the student teams based on feedback from the instructor and other students. This course is most useful for students that are interested in starting a new venture or in joining an existing firm in roles such as product management, brand management, innovation, or venture investing.
WAVE Program Support
The WAVE program is supported by an outstanding advisory board consisting of local leaders and entrepreneurs in several industries, including venture capital, legal services, biotechnology, IT, and consumer industries. These business leaders help provide overall direction to the program and also provide extensive coaching and support to WAVE students.
The advisory board represents the core of a business and social network that supports students during and after their time at the University of Wisconsin–Madison. This network continues to grow and to become more useful with the addition of members of each year's graduating cohort and the support and involvement of people who have benefited from earlier WAVE projects.
Meet WAVE board members
WAVE News
Hear the latest WAVE news from the students, alumni, and board members.
Questions? Contact the WAVE Instructor