Curriculum
Harness the power of analytical tools with the 1-year MS in Business Analytics and provide insights in any business setting.
---
Curriculum Overview
Whether you majored in business, statistics, economics, computer science, engineering, or a nonbusiness field, a degree in business analytics offers a way to link your undergraduate studies to business.
3-semester curriculum, summer start
Build career-ready analytics skills
Gain hands-on experience
STEM-Designated Program
This program delivers a STEM-designated business analytics master's degree, using a multidisciplinary approach to blend science, technology, and data analysis.
STEM designation also benefits international students and their ability to work in the United States upon graduation.
Bootcamp + Foundations Semester + Applications Semester
Programming Bootcamp
Learn the basics of statistics and programming and grow the foundational skills needed in a business analytics career.
Foundations Semester
Take core method classes: machine learning, data technology, data visualization, experimental design, prescriptive modeling, and project management.
Applications Semester
Take what you've learned and apply it to hands-on projects including the consulting practicum and elective coursework.
Sample Curriculum
Required Courses
Statistics and Programming Bootcamp
Machine Learning
Data Visualization
Prescriptive Modeling and Optimization
Experiments and Causal Methods for Business Insights
Data Technology
Current Topics in Business Analytics
Project Management
Consulting Practicum
Electives
Health Analytics
Security Analysis
Marketing Research
Enterprise Systems and Supply Chain Management
Marketing Analytics
Compensation: Theory and Administration
Diversity in Organizations
Business Strategy
Supply Chain Analytics
Real Estate Finance
Techniques of Real Estate Valuation
Risk Analytics and Behavioral Science
Risk Financing Techniques
Get a Head Start as a UW–Madison Senior
UW–Madison undergraduate students interested in earning the MS in Business Analytics degree may take up to six credits of the graduate coursework their senior year. This reduces your course load and tuition during the graduate program, allowing more time for the job search. The credits may also count toward your undergraduate degree requirements.
Fall semester senior year
Data Visualization, 1 credit
Causal Methods and Experiments, 2 credits
Spring semester senior year
Specialize Your Degree With Two Optional Tracks
Digital Marketing
Prepare for a career in consumer-centric marketing, social media, SEO, mobile, website application, and digital advertising. Immerse yourself in both the implementation of digital marketing and the key quantitative aspects of the field.
Take all core curriculum courses plus 9 credits focused on digital marketing.
Sample courses:
MKT 745 Digital Marketing Analytics
MKT 755 Marketing in the Digital Age
MKT 815 Marketing Analytics
The prerequisite of MKT 300 or GB 311 (3 credits) must be completed in fall or summer terms or prior to enrolling at UW–Madison through your undergraduate studies. Marketing related work experience would also satisfy this prerequisite.
Digital Risk and Insurance Technology
Prepare for a career managing digital risks or leading digital transformation in the risk and insurance industry. Gain tools to mitigate cyber-attacks, malware, and other novel exposures, and dive into the ever-changing technological landscape of insurance, a business area ripe with innovation.
Take all core curriculum courses plus 9 credits focused on digital risk.
Sample courses:
RMI 705 Risk Management and Technologies in a Digital Age
MHR 765 Creative Destruction Lab Risk Classes (1 credit in fall, 2 credits in spring)
Act Sci 657 Risk Analytics
Gen Bus 745 Robotic Process Automation
Stand Out With Skills Gained in Our Consulting Practicum
Learn from the best in the business analytics field in Wisconsin and across the globe. Complete a consulting practicum with a real corporate client in the second semester. Companies give you live analytical projects where you work to define problems.
Pull, analyze, and clean the data
Run the analytics
Make a recommendation back to the client
Learn more about the consulting practicum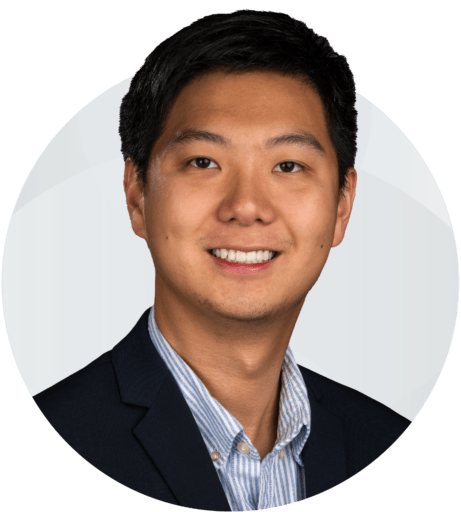 "I am driven by leveraging analytical tools to have data guide business decisions. It is exciting to be learning R and Python. I'm looking forward to applying the tools into business applications."
Analyst, Project/Program Management, Dell Technologies