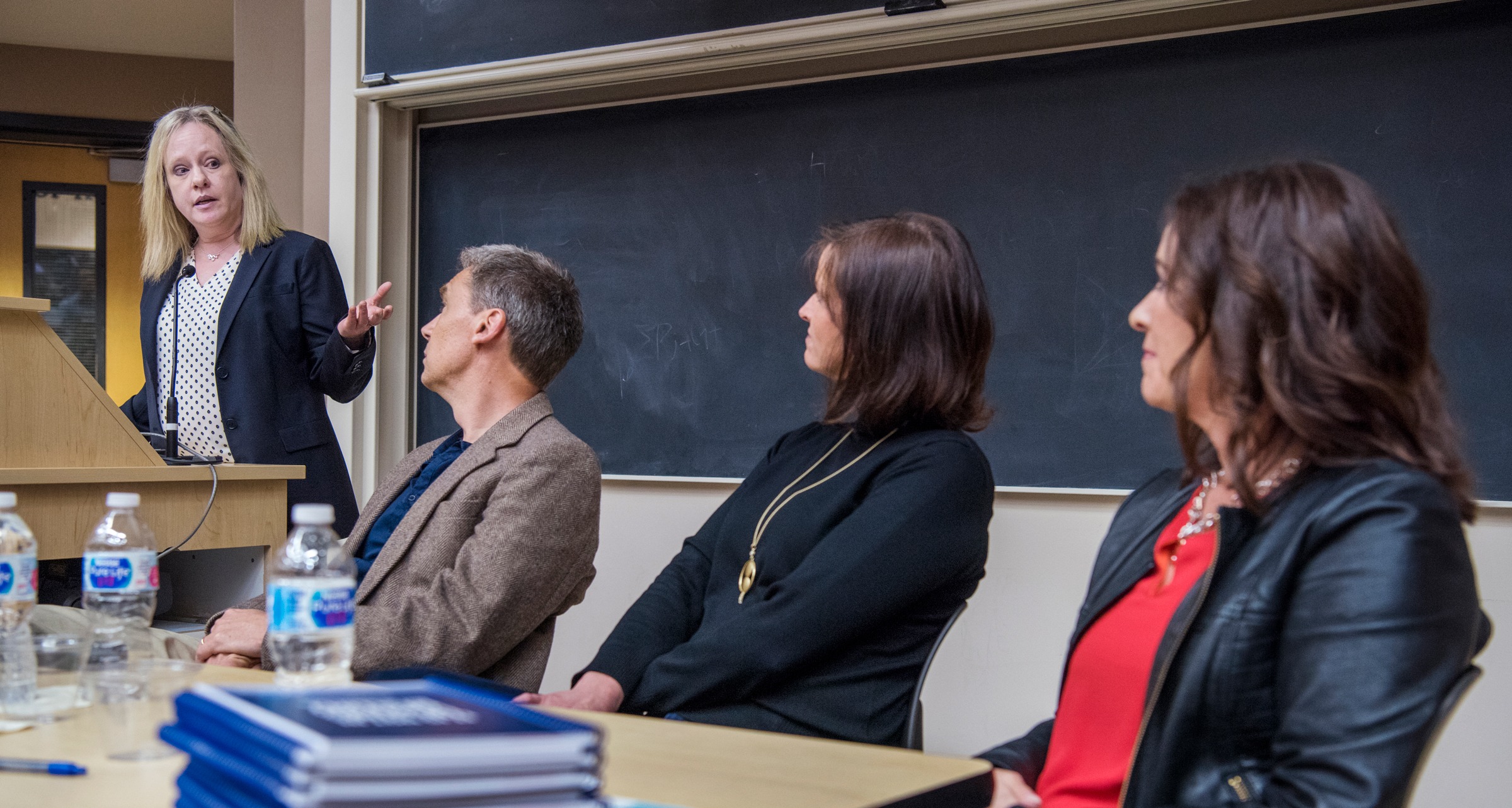 About Arthur Andersen
---
Our Mission
The activities to achieve the center's mission also are broadly in support of the mission and objectives of the Department of Accounting and Information Systems.
The activities are organized in three broad areas: Professional Development:
Activities and programs are primarily directed at students to support career planning and development of professional competencies.
Professional Education:
Presentations, workshops, and other educational activities are offered to support professional education for students, faculty, and alumni.
Accounting Research:
The center supports research workshops, funding for research assistants, and funding of accounting research on financial reporting and control.
Professional Development
Future is Now
On an annual basis, beginning in 1996, the center has supported the "Future is Now" Program. This innovative day and one-half program helps inform students about accounting career paths and serves as a key recruiting tool for the IMAcc Program.
The center supports several follow-up activities to promote the accounting major and Professional Programs and various events to build esprit de corps among students in the Professional Programs.
Professional Education
The center supports presentations and other activities to educate faculty, students, and alumni on emerging accounting and accounting professional issues.
Accounting Research
The center has funded activities that not only support the program but also advance its own financial reporting mission. The center has funded annual research assistantships for students in the five year program.
These students work for faculty on research-related and curricular tasks as needed. The center also supports the Arthur Andersen Research Workshop and provides direct funding in support of faculty and doctoral student research.