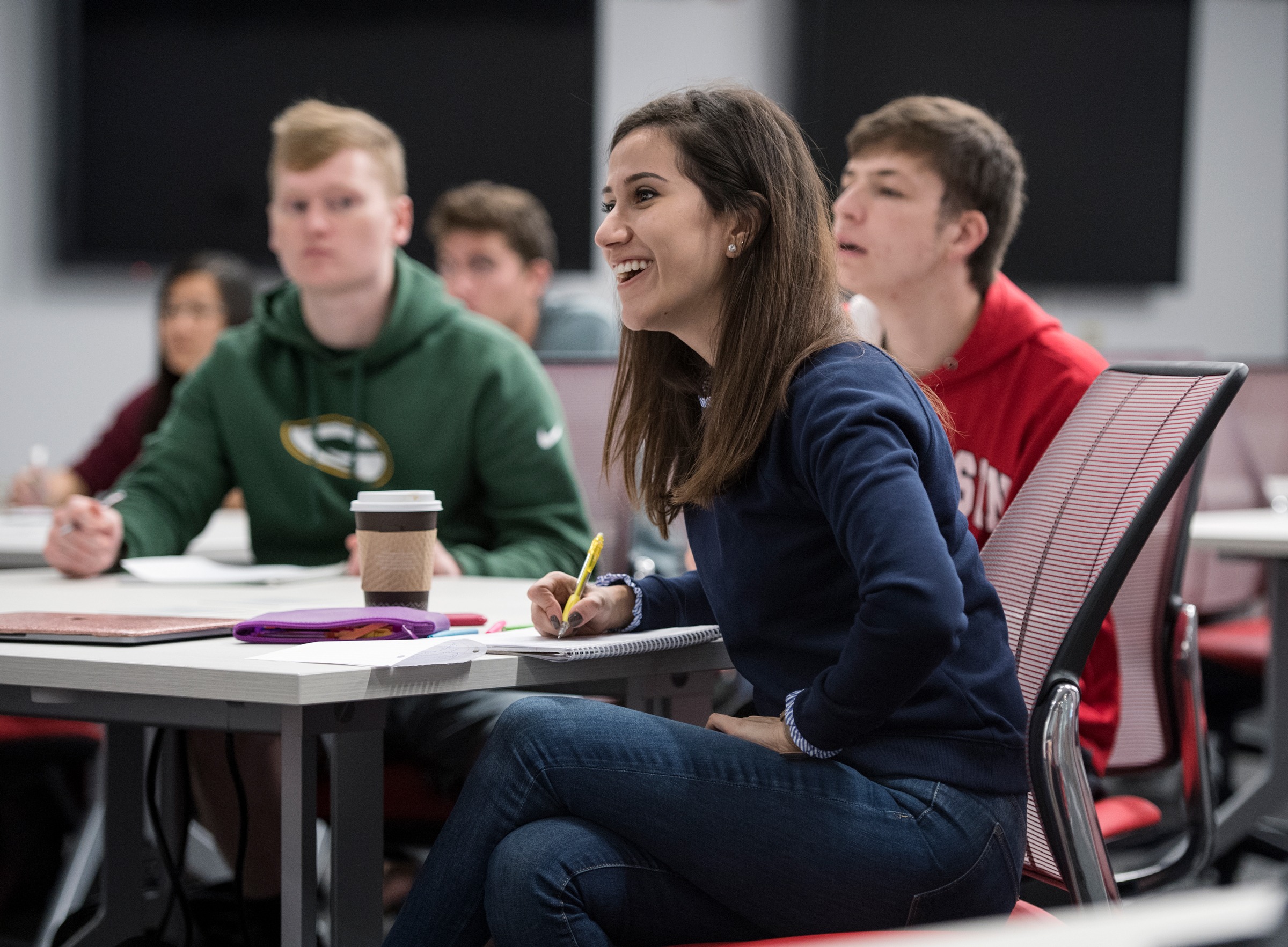 Risk Management and Insurance Major
---
What You'll Learn
Learn to build logical risk-based frameworks to approach decision-making in an increasingly variable world. This will prepare you for a broad array of careers by honing your analytical skills to identify, analyze, and manage risks inherent to businesses.
Topics, skills, and concepts
Corporate risk management, risk financing, insurance
Risk-based decision-making and biases, cyber risks, sustainability, digital insurance solutions
2
best undergraduate insurance program
—U.S. News & World Report, 2023-2024
Prepare for Your Risk Management and Insurance Career
Key employers
Deloitte, Guy Carpenter, Marsh, Aon, Chubb, Travelers, AIG, Munich Re, Swiss Re, American Family, CUNA Mutual
Knowledge and abilities
Data analysis, critical thinking, problem-solving, decision-making
Business intelligence and analytics software
Communication, leadership, ability to work in teams
Common job titles
Risk Manager
Insurance Broker
Commercial Underwriter
Reinsurance Underwriter
Product Manager
Risk Consulting / Advisory Associate
Credit Analyst
Common Career Paths
In our major you'll learn from the #1 ranked program in the country about risk financing, decision making bias, performance analysis, environmental/social/governance, cyber risk, commercial insurance contracts, and more. The major in risk management and insurance prepares students with a logical framework to approach decision making amidst future variance and uncertainty. Risk based decision making is involved in every aspect of life and business and understanding how to approach risk is critical to success in every career path.
A risk manager is responsible for allocating an organization's resources to maximize value amidst future uncertainty. The risk manager must strike a critical balance between the strategic upside and potential downside of risk. Responsibilities involve analyzing and advising the organization on navigating risks such as strategic, legal, financial, technological, ESG, operational, and reputational, among others. Risk managers need outstanding communication skills to convey risk-based goals within the organization that appeal to a wide range of employees from the board of directors and corporate executives to entry-level employees.
Insurance injects capital into the economy by absorbing risk efficiently and effectively. Without it, we could not start new businesses, hire employees, or purchase homes. Insurers accept risk from policyholders, whether those policyholders are businesses, organizations, or individuals. Insurance is undergoing technological transformation, and with the Creative Destruction Lab hosted at the UW, we have the benefit of being on the forefront of those innovations. Opportunities in the insurance industry include product innovation in emerging risks like cyber and climate change, venture capital investment, and implementing new technology into the value chain. Traditional roles involve commercial underwriting, product development, and strategy roles, as well as positions in real estate, finance, accounting, and marketing.
Underwriting: The purpose of underwriting is to control risk while generating profits through policy sales and premiums. Underwriters review and analyze applications for insurance to determine the risk for the insurance company and make recommendations about whether to provide insurance, the amount of coverage and the amount of premiums. Underwriters, who use special underwriting software that performs calculations and makes recommendations based on the data entered, write insurance policies based on their findings.
Brokerage: Brokers and consultants work directly with clients to assess and address risk for their businesses. This includes risk assessment and analysis, compliance and regulatory support, crisis management and contingency planning, and risk mitigation and transfer recommendations. For brokers, it will involve annual placement and negotiation of insurance products to transfer their client's risk as well as support during loss events. The specific focus can vary depending on the client's industry and needs but will always involve working with stakeholders to identify critical risks and design strategies to protect the organization's interests.
Consultants give expert advice to people working in a professional or technical field. They examine organizations, identify areas for improvement, and develop actions to create change. Both large and boutique consulting firms hire talent to focus on specific practice areas or industries (i.e. Specialists). These firms and their employees provide deep expertise on a similar topic area or industry for their clients. These niche areas require a higher level of expertise and personnel in these areas are usually referred to as SMEs (Subject Matter Experts). Consultants in this pathway have a more focused and specialized path, while still serving a variety of clients. There are many boutique firms that only consult in one of these specialties.
Risk: Determine potential loss exposures, identify existing controls, and make recommendations on additional loss control programs and activities that will assist clients in increasing their safety awareness and maintaining or enhancing their ability to reduce/prevent losses. Risk consultants work with brokers to obtain the insurance coverage on behalf of their client.
Go Beyond the Classroom
Students frequently work with real companies to create risk management solutions. Examples include: an insurance simulation from Willis Towers Watson using real ISO commercial insurance contracts to recommend coverage, using raw data sets to build your own derivative product solution, utilizing analytics software like @Risk and Precision Tree to visualize data sets, and partaking in yearly consulting projects with companies like United Airlines and Trek Bicycle.
You can also participate in the annual Risk and Insurance Career Fair. More than 70 of the biggest players in the industry visit campus to recruit and hire students.
Meet the Risk Management and Insurance Team
Career coach
Use Starfish to make an appointment with your career coach.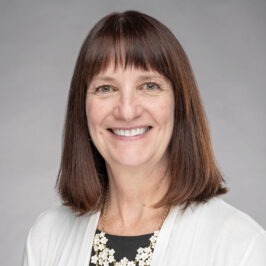 Shawn Johnson
Career coach
Pathway consultant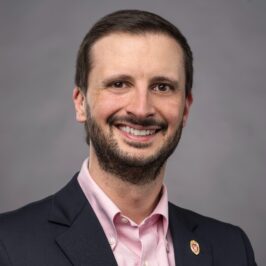 Carl Barlett
Director, Risk Management and Insurance Program
"The faculty in this program are passionate and energetic about what they do, and I am extremely grateful to have been a part of such a fantastic program."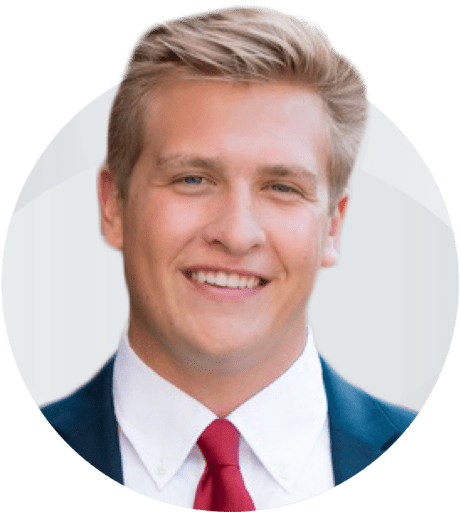 "The Risk Management & Insurance program has prepared me to approach the idea of risk from a holistic perspective. Real-world events have come to life within the classroom and through coursework and studies. As risk management students, we have seen that this is an ever-changing field, and the possibilities of RM span all fields and touch all industries. I feel prepared to enter into the field with an understanding of how my abilities can shape the market, and build a better place for the world around us."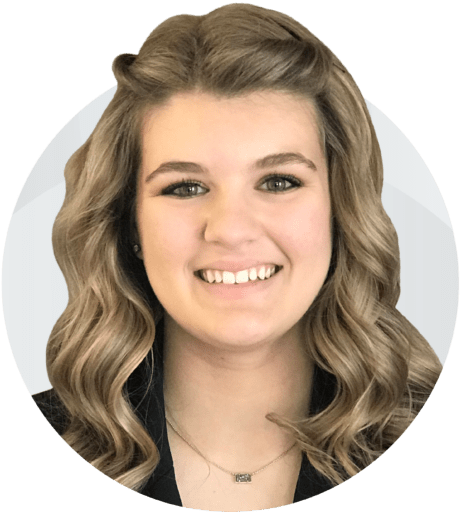 "Pursuing the Risk Management & Insurance major was one of the best decisions I made in college. From applying ISO insurance contracts to running an insurance company through a simulation, the courses kept me engaged while teaching me material beneficial to my other courses and future career. In addition, the major connected me to the Risk Management and Insurance Society (RMIS) where I received invaluable support from RMI faculty and students while learning from guest speakers from the industry's leading companies. I am confident the knowledge and skills I gained from my Risk Management & Insurance major will help me to be successful in my future career."