Risk Management and Insurance Major
---
What You'll Learn
Learn to build logical risk-based frameworks to approach decision-making in an increasingly variable world. This will prepare you for a broad array of careers by honing your analytical skills to identify, analyze, and manage risks inherent to businesses.
Topics, skills, and concepts
Corporate risk management, risk financing, insurance
Risk-based decision-making and biases, cyber risks, sustainability, digital insurance solutions
1
in the U.S. for undergraduate insurance programs
—U.S. News & World Report, 2022-2023
Prepare for Your Risk Management and Insurance Career
Key employers
Deloitte, Guy Carpenter, Marsh, Aon, Chubb, Travelers, AIG, Munich Re, Swiss Re, American Family, CUNA Mutual
Knowledge and abilities
Data analysis, critical thinking, problem-solving, decision-making
Business intelligence and analytics software
Communication, leadership, ability to work in teams
Common job titles
Risk Analyst/Manager
Commercial Underwriter
Risk Consultant
Commercial Broker
Reinsurance Underwriter
Product Manager
Credit Risk Analyst
Common Career Paths
Career opportunities with an RMI major are quite broad and can span almost any industry. Being consistently ranked and recognized as one of the top programs in the country lends weight to a variety of career pathways and other majors. As a result, we've broken the opportunities into the three areas of the value chain in risk management to help conceptualize where the opportunities for our students lie.
An insurance broker works directly with clients (businesses) to identify their exposures, risks, and insurance needs. They help mitigate said risks through risk management consulting and placement of insurance policies. Professionals in risk consulting determine potential loss exposures, identify existing controls, and make recommendations on additional loss control programs and activities that will assist clients in increasing their safety awareness and maintaining or enhancing their ability to reduce/prevent losses. Risk consultants work with brokers to obtain the insurance coverage on behalf of their client.
People working in risk management must be able to identify and analyze areas of potential risk to an organization's assets, as well as its earning capacity or success. They must be able to identify key risks and mitigating factors of potential investments, such as asset types and values, legal and ownership structures, professional reputations, customer bases, or industry segments. Additionally, risk management professionals are often asked to conduct statistical analyses to quantify risk, using statistical analytics software and econometric models. They document and ensure communication of key risks and gather risk-related data from internal and external resources in order to help organizations prioritize risks and make informed decisions to mitigate them.
Professionals working in insurance identify, analyze, and manage risks through several possible paths including underwriting and claims adjusting. Underwriters determine premiums, policy coverage, conditions, and which perils the insurance company agrees to insure. Claims adjusters, appraisers, examiners, and investigators must decide whether to pay a claim by evaluating and investigating the validity of claims.
Go Beyond the Classroom
Students frequently work with real companies to create risk management solutions. Examples include: an insurance simulation from Willis Towers Watson using real ISO commercial insurance contracts to recommend coverage, using raw data sets to build your own derivative product solution, utilizing analytics software like @Risk and Precision Tree to visualize data sets, and partaking in yearly consulting projects with companies like United Airlines and Trek Bicycle.
You can also participate in the annual Risk and Insurance Career Fair. More than 70 of the biggest players in the industry visit campus to recruit and hire students.
Meet the Risk Management and Insurance Team
Career coach
Use Starfish to make an appointment with your career coach.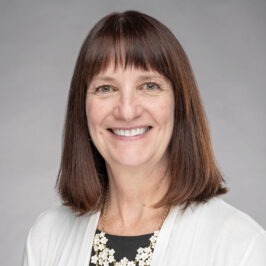 Shawn Johnson
Career coach
Pathway consultant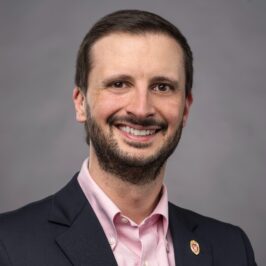 Carl Barlett
Director, Risk Management and Insurance Program
"The faculty in this program are passionate and energetic about what they do, and I am extremely grateful to have been a part of such a fantastic program."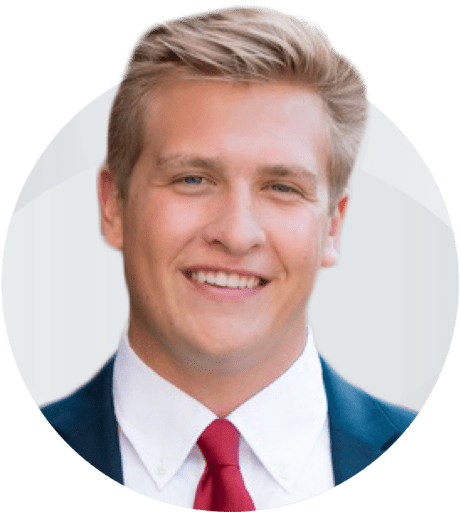 "The Risk Management & Insurance program has prepared me to approach the idea of risk from a holistic perspective. Real-world events have come to life within the classroom and through coursework and studies. As risk management students, we have seen that this is an ever-changing field, and the possibilities of RM span all fields and touch all industries. I feel prepared to enter into the field with an understanding of how my abilities can shape the market, and build a better place for the world around us."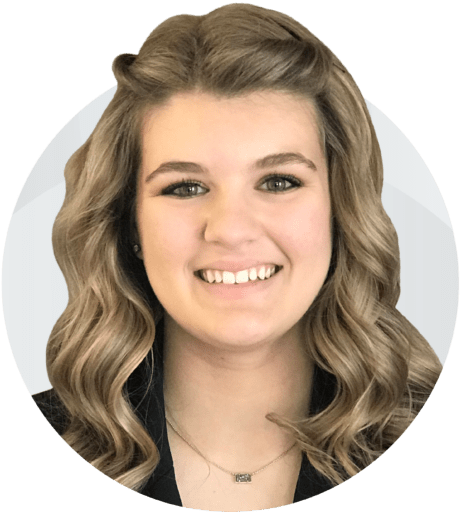 "Pursuing the Risk Management & Insurance major was one of the best decisions I made in college. From applying ISO insurance contracts to running an insurance company through a simulation, the courses kept me engaged while teaching me material beneficial to my other courses and future career. In addition, the major connected me to the Risk Management and Insurance Society (RMIS) where I received invaluable support from RMI faculty and students while learning from guest speakers from the industry's leading companies. I am confident the knowledge and skills I gained from my Risk Management & Insurance major will help me to be successful in my future career."