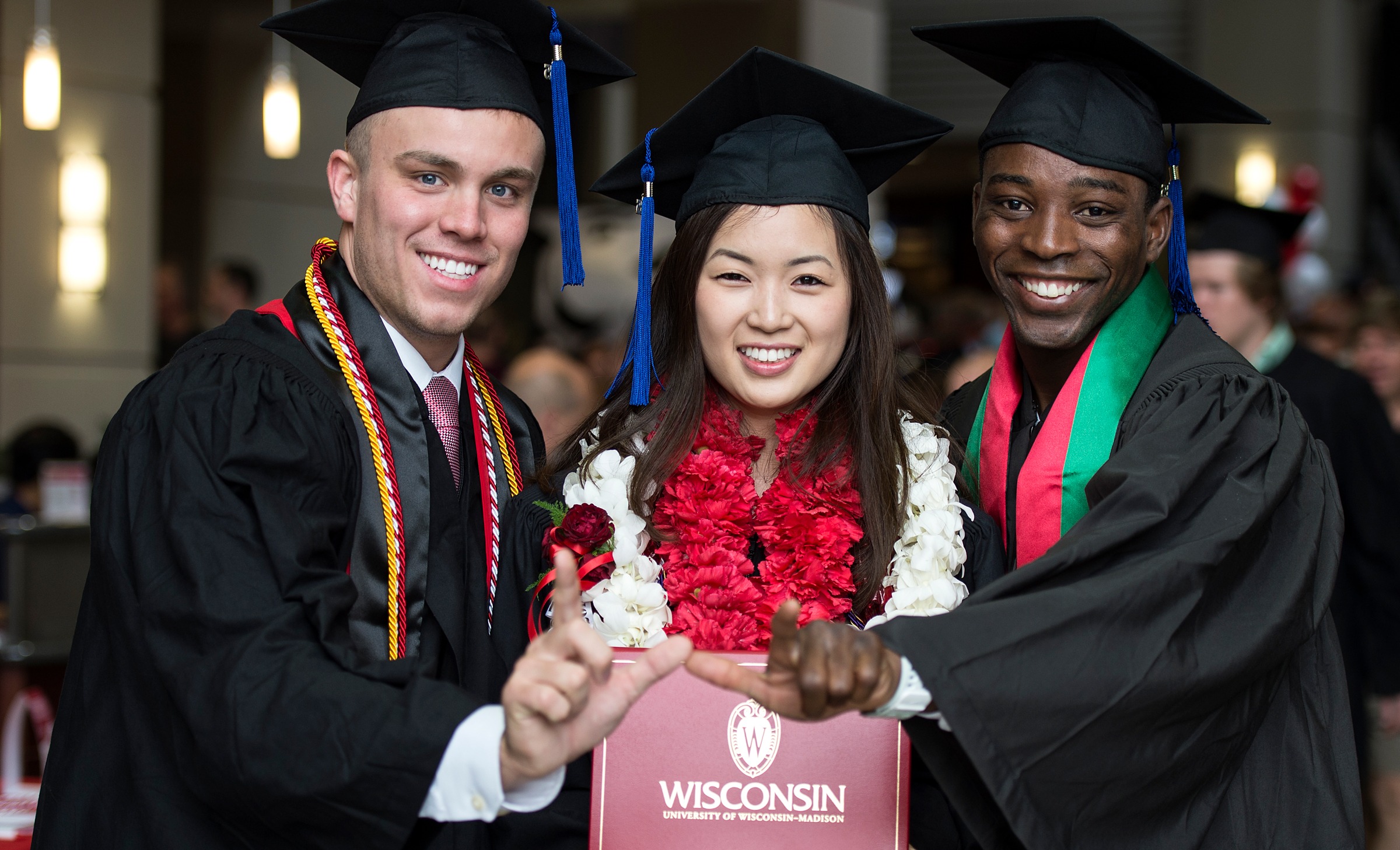 Class Profile
---
The Wisconsin Undergraduate Business Community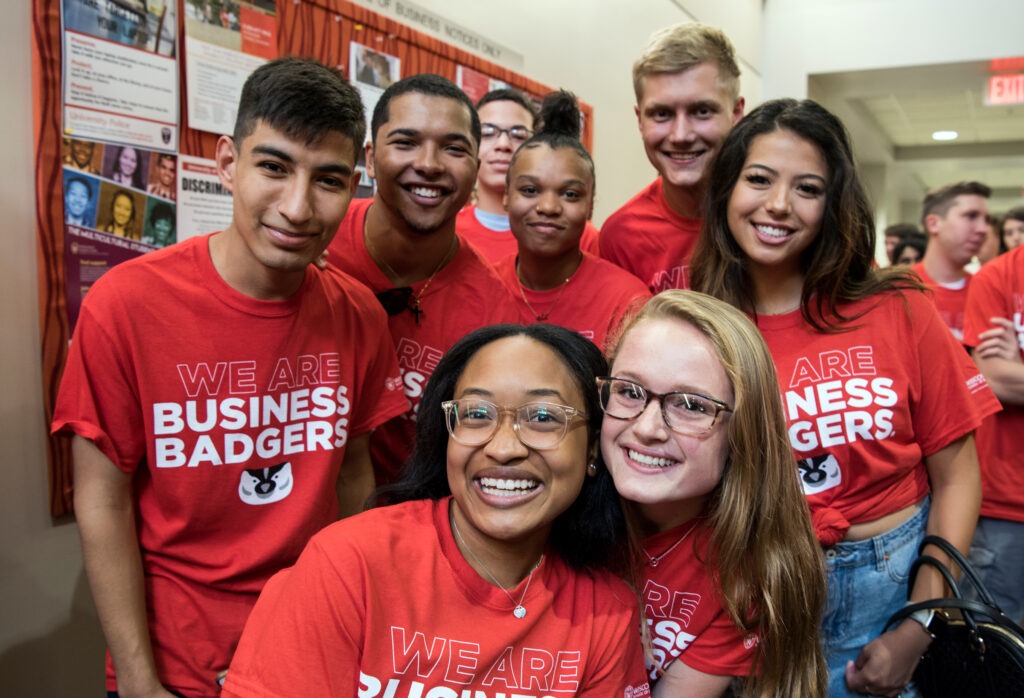 Involved and engaged students
As an undergraduate student in the Wisconsin School of Business, you'll find yourself in exciting company. Our students work hard, engage fully in campus life, and strive to excel in everything they do.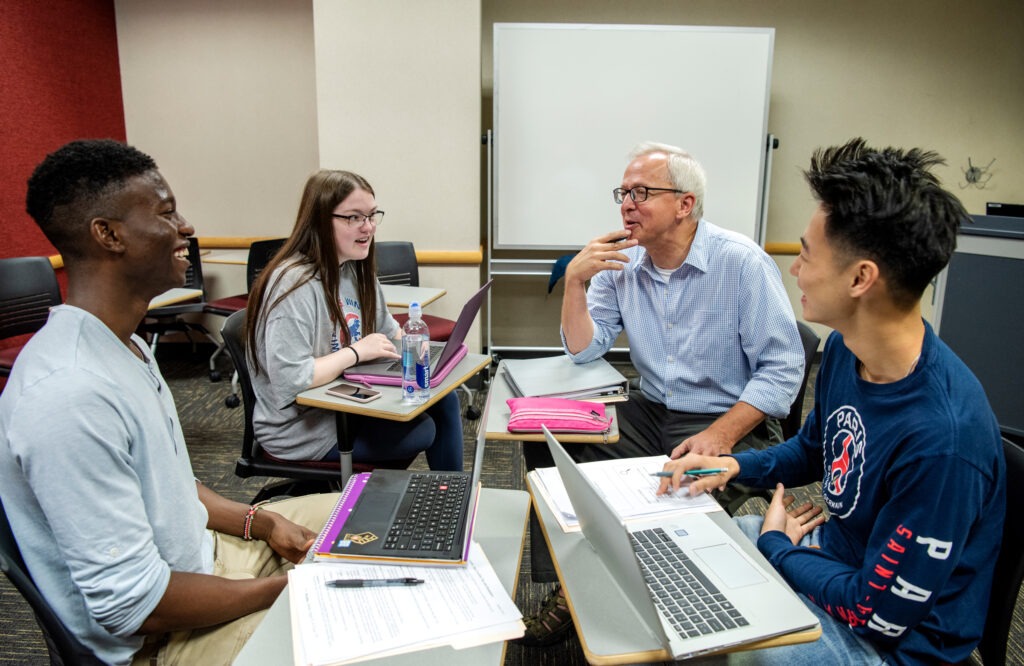 Inclusive community
Join a collaborative environment where people respect each other's views and support each other's success. The diversity of our student body contributes to an enriching educational experience for all.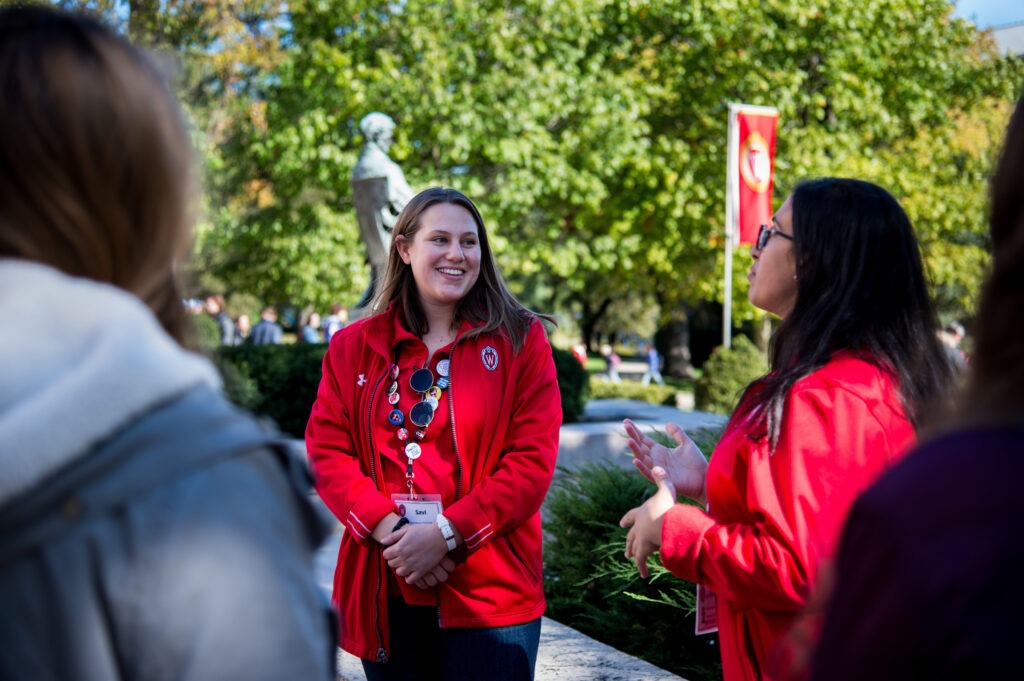 Visit to see for yourself
Program Numbers for Fall 2022 Entering Class
A total of 1,192 new undergraduate students.
Pre-business upperclassmen
Retention rate
— (2021 First-year students who returned to WSB for their second year in 2022)
First-generation students
Underrepresented students of color**
Alumni Spotlight
"You don't need to have your future figured out the moment you walk through the doors of Grainger Hall. Take the time to explore classes that interest you, join a club or two outside of your major, and enjoy all that UW and Madison have to offer."
Compensation analyst, Palo Alto Networks
Majors: Management and Human Resources, International Business

What I will miss most about WSB:

"Catching up with inspiring people at Grainger Hall in between classes every day—everything from a quick hello to grabbing coffee at the café or the many late-night study sessions."