Operations and Technology Management Major
---
What You'll Learn
Analyze business processes and use data to improve performance. Build skills that can be used across a broad range of in-demand organizations and industries.
Topics, skills, and concepts
Operations in manufacturing and service industries (health care, airlines, hospitality, retail, etc.)
Quality and process improvement, supply chain management, analytics
Identifying challenges, developing insights and solutions to business problems
16
in the U.S. for undergraduate production/ operation management programs
—U.S. News & World Report, 2022
Prepare for Your Career in Operations and Technology
Key employers
3M, Amazon, Georgia-Pacific, Johnson Controls, Kimberly-Clark, Kohler Co., Medline Industries, Target
Knowledge and abilities
Data analysis, proficiency in several leading software packages
Critical thinking, project management, creative problem solving
Common job titles
Supply Chain Analyst
Business Process Management Specialist
Project Manager
Area Manager
Material Planning Analyst
Strategy Analyst
Business Analyst
Transportation Planning Specialist
Common Career Paths
A process or improvement analyst can serve many roles in an organization. Overall they facilitate process workflow modeling in order to collaborate on process improvements. They create process documentation and workflows as well as knowledge articles and self-service guidance for IT services. A process or improvement analyst may review information and trends at a company to ensure that they are achieving the desired results and that the services are meeting the agreed upon services'. They identify issues and risks, as well as bring inconsistencies and problems to the attention of management and then participate in the problem resolution. They extract resorts and provide a high level analysis of data for review. Most importantly they maintain a complete understanding of all IT policies and procedures and are able to explain them in lay-terms.
Project managers are responsible for client engagements from the planning phase through implementation and delivery. Project management involves determining the scope of client engagements, allocating resources to implementation teams, and determining effective approaches to work completion. Those working in this area must be able to meet deadlines and to interact extensively with clients, developers, and external departments. A project manager may also be required to design performance and expense comparisons. Above all else, project management is concerned with ensuring accuracy and quality of client deliverables.
Supply chain management focuses on the movement of products and information along the value chain. The organizations that make up the supply chain are "linked" together through physical flows and information flows. Key tasks are focused on integrating marketing, sourcing, production, logistics, and information systems—not only within the organization, but also with business partners and customers.
Planning is the forward-looking process of coordinating assets to optimize the delivery of goods, services, and information from supplier to customer, balancing supply and demand. Planning is necessary at just about every stage in the supply chain. Different planning roles include supply chain planner, demand planner, or inventory planner.
Go Beyond the Classroom
In the quality/process improvement courses and the operations analytics course, students complete projects that mirror the work of real operations and technology professionals.
There is additionally an emphasis on using case studies and real data to prepare you for your career.
Join a Student or Professional Org
Meet the Operations and Technology Management Team
Career coach
Use Starfish to make an appointment with your career coach.
Craig Wiroll
Career coach
Pathway consultant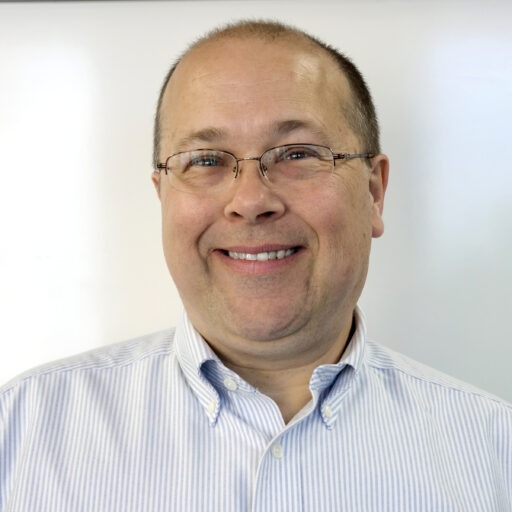 Tim McClurg
Senior Lecturer