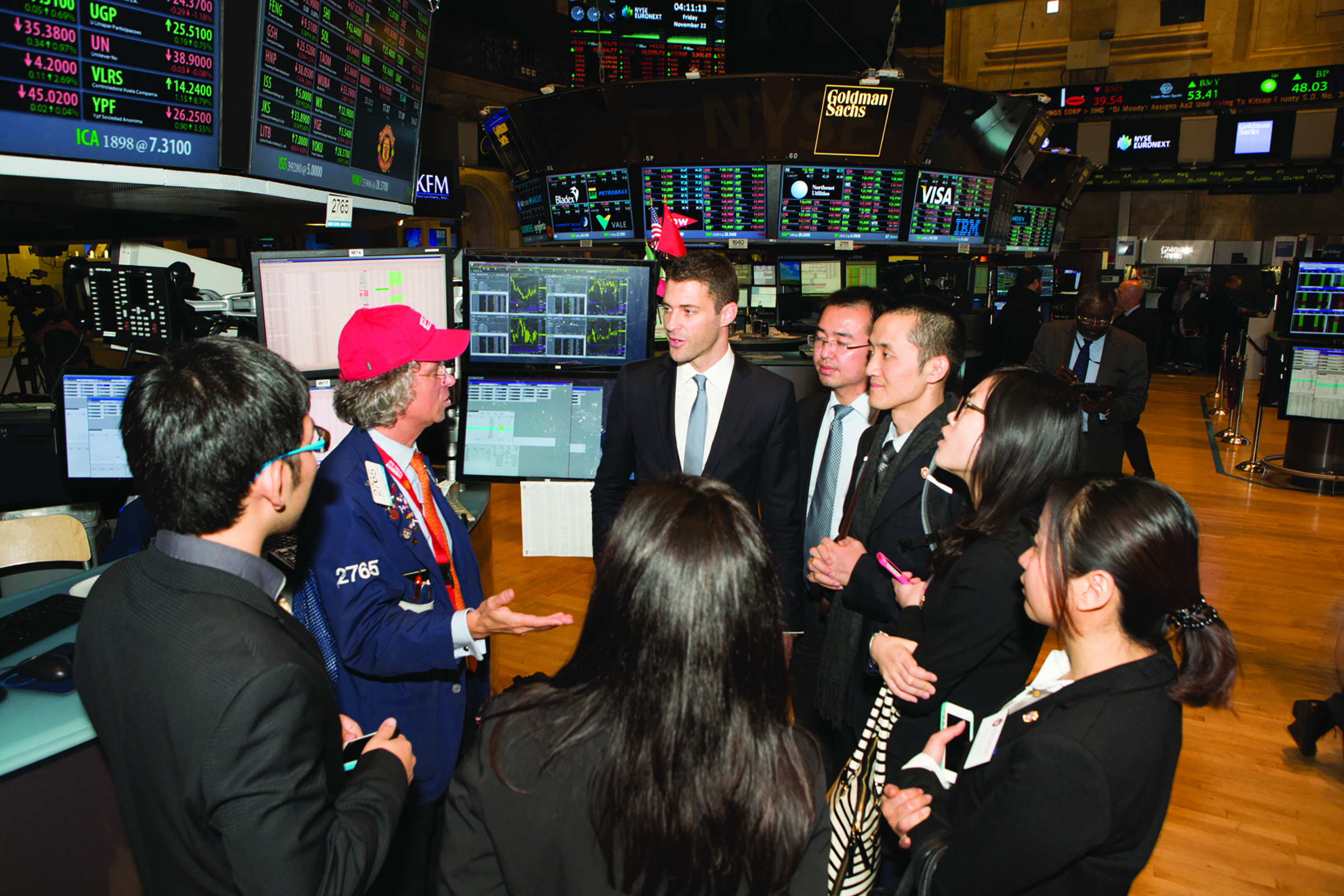 Curriculum
---
Become a Leader in Cross-Border Investment, Development, and Real Estate Finance
Earn your Wisconsin Global Real Estate Master (MS) degree and experience a unique, highly impactful semester-long program.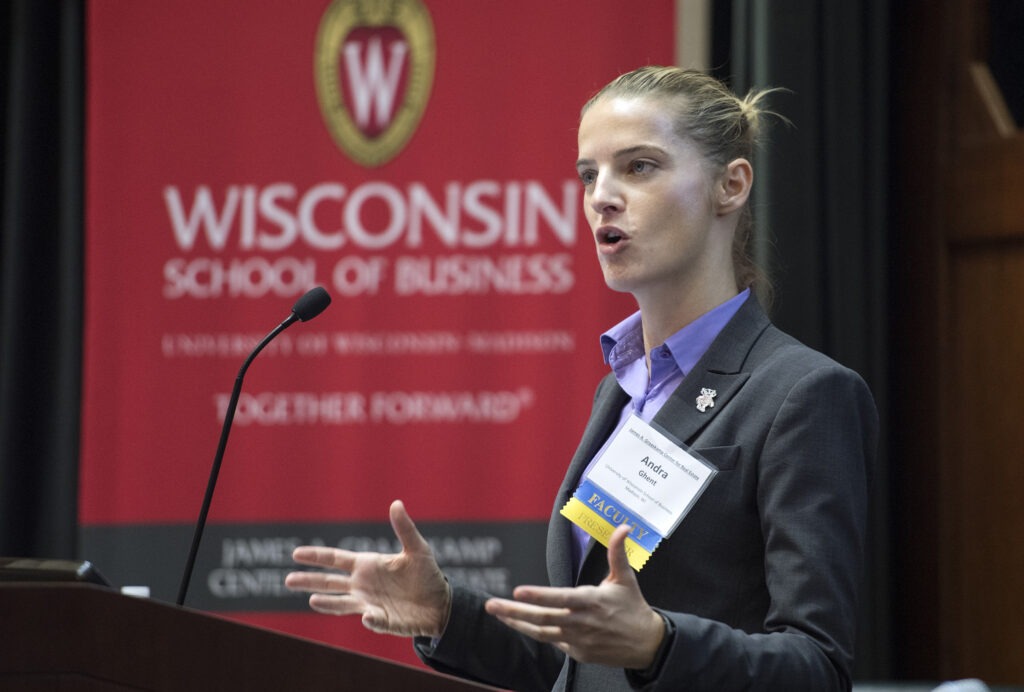 Tools for an advanced career
Gain the in-depth skills, broad knowledge, and real-world insights to advance your career and increase your income.
International Focus
The program is designed exclusively for non-U.S. graduate-level students and alumni from top international business schools.
Five Enriching Courses to Prepare You for Success in Real Estate
The five courses of the GREM program serve as foundational pillars of professional growth, providing students with core principles of real estate, finance, and development that are universally applicable.
The GREM semester begins with a required orientation the week prior to the start of classes. All instruction is in English.
The GREM curriculum consists of the following courses (3 credits each).
RE710 – Real Estate Finance
This course includes evaluating the role of financing and leverage in real estate investment analysis; identifying alternative types of financing; valuation of financial structure; sources of equity financing for real estate; mortgage securitization, and the operation of secondary mortgage markets.
RE715 – Real Estate Valuation and Feasibility Analysis
In this course, you will learn how to use commercial property appraisal techniques to determine the feasibility of alternative programs of real property use. Students work in teams to apply the techniques learned in the classroom to an actual commercial property using current market data.
RE720 – Real Estate and Urban Economics
Students in this course will analyze spatial relationships in the urban economy, including urban land, labor, and housing markets; urban transport; city governance and finance; and regional models. You will be equipped with a deep understanding of what drives the growth and wealth of cities.
RE750 – Commercial Real Estate Development
This capstone course provides an overview of the real estate development process from project conception to asset disposition. You will become familiar with best-known methods and practices that developers utilize to conduct market research, site selection, financial feasibility, regulatory review, neighborhood negotiations, design, construction contracts, construction management, debt financing, private placements, equity waterfalls, leasing, asset management, and disposition.
RE640 – Real Estate Capital Markets
Thorough discussion of how public real estate investment products such as Mortgage-Backed Securities (MBS) and Real Estate Investment Trusts (REIT) are structured and how investors price them. Exploration of key strategic considerations for institutional investors in their real estate investments. Analysis of the equity side of real estate, review of mortgage math, analysis of MBS and real estate equity investments by looking at specific REITs.
Gain Real-World Insights From Our Study Tours
Tour major U.S. real estate markets to observe and study real estate projects in action, while networking with executives and business leaders who will share valuable industry perspectives.
Recent study tours have included three to five-day trips to New York City and Chicago.
New York City
GREM students participate in the James A. Graaskamp Center for Real Estate's annual Global Real Estate Markets Conference at the New York Stock Exchange, where they learn from visionaries and business leaders about the changing landscape of global real estate. They also meet with global real estate development firms, and visit sites such as the World Trade Center.
Chicago
GREM students have deepened their knowledge of industry developments and have benefited from networking opportunities at the Wisconsin Real Estate Trends Conference, sponsored by the Wisconsin Real Estate Alumni Association. While in Chicago, they also have met with business leaders at top real estate development firms, and toured Willis Tower, the second-tallest building in the U.S.
Learn From Thought-Leading Faculty
As a GREM student, you'll learn from accomplished faculty in the Wisconsin School of Business and other departments on campus who bring the latest research and leading-edge business practices to the classroom.
""The strong faculty team includes well-known professors and industry experts. The five real estate courses and practical case studies in the real estate industry have provided me with a firm base of knowledge.""