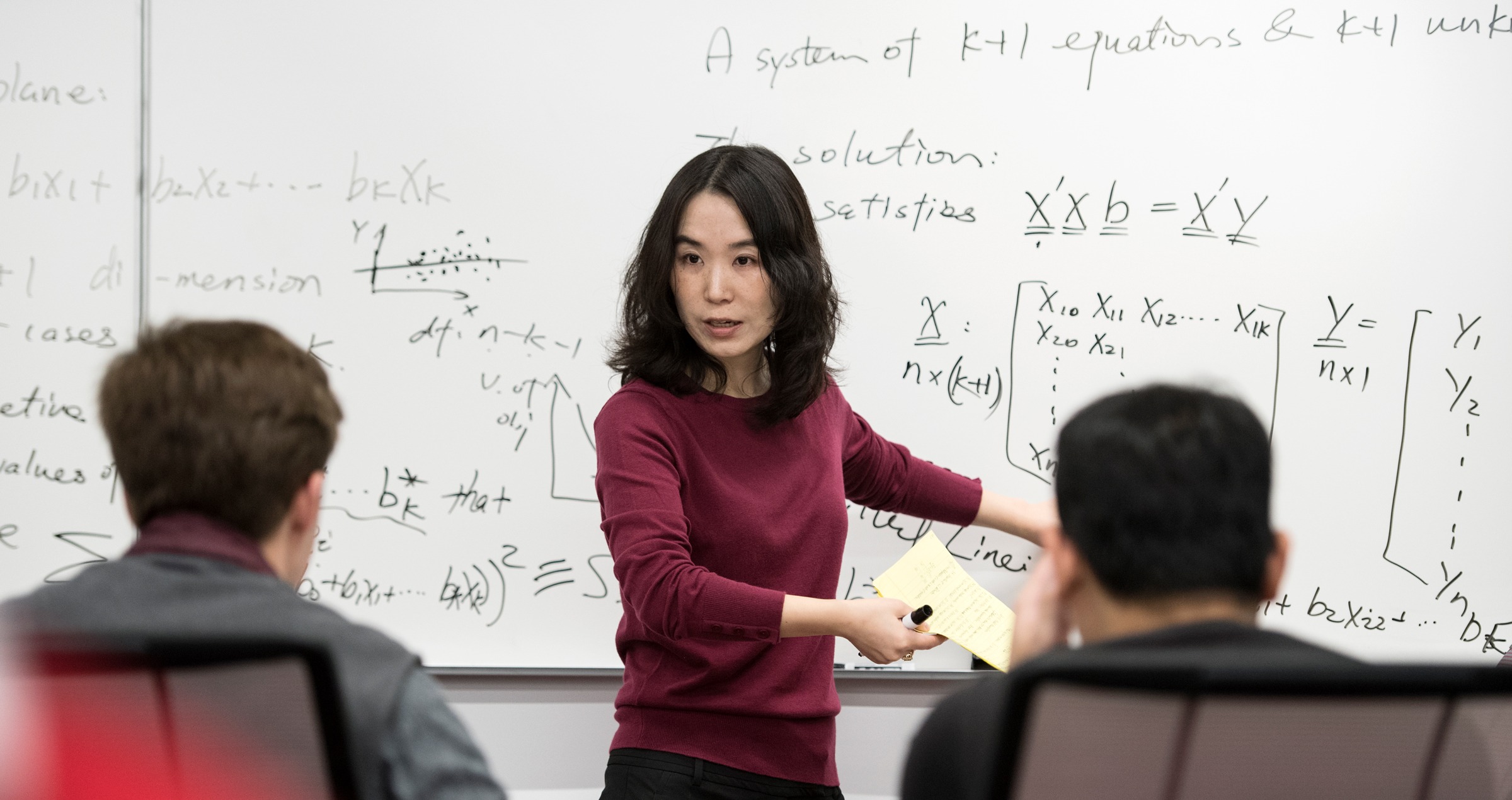 Department of Risk and Insurance
---
Industry-leading research, career-transforming applied learning experiences
In the Risk and Insurance Department, we are determined to provide students with rigorous academic experiences that prepare them for success after they graduate. We support our students with an innovative approach to education, which includes applied learning seminars and projects, leadership opportunities, and a variety of supplemental learning experiences. As a result, our students go on to become innovators, leaders, and changemakers in the risk and insurance industry.
Since 1938, we have contributed to the insurance field by conducting relevant, cutting-edge research, and by building bridges with industry through our alumni, professional development courses, and corporate research.
Our globally recognized faculty conduct innovative research in:
Predictive modeling
Health care analytics
Insurance regulations
Behavioral economics
Financial management of insurance
Corporate risk management
Financial management of insurance organizations
Statistical methods development
U.S. university for undergraduate insurance programs
— U.S. News & World Report, 2020
Center of Actuarial Excellence
— Society of Actuaries®
Global Center of Insurance Excellence
— International Insurance Society
Faculty and Research Faculty
Learn more about our renowned faculty, their specializations, and the courses they teach. Featured Publications
Explore the risk and insurance faculty's latest industry-leading research. Research Seminars
Browse upcoming, recent, and archived research seminars. You must be on the UW Network or connected via VPN.
Beyond Degrees
As part of its comprehensive educational mission, the Risk and Insurance Department offers innovative learning initiatives, opportunities for companies to engage with us, and enriching resources.
Opportunities for Corporate Partners
We're eager to help companies develop in-house expertise, hire our talented students, and benefit from valuable partnerships.
Actuarial Science Career Resources for High School Students
Learn more about the actuarial science profession via our events and presentations, and get details about our scholarship program.
Center of Actuarial Excellence: Promoting Analytics Research
Our designation as a Center of Actuarial Excellence from the Society of Actuaries stems from our cutting-edge insurance analytics research.
News & Events
News
Get valuable news about our research, innovative learning, and academic achievements.
Events
Our department events bring together our inspired community of faculty, scholars, and industry partners to share and create transformational knowledge in the field.
Contact Us
If you have questions or need additional information about the Risk and Insurance Department, we're eager to help you out.