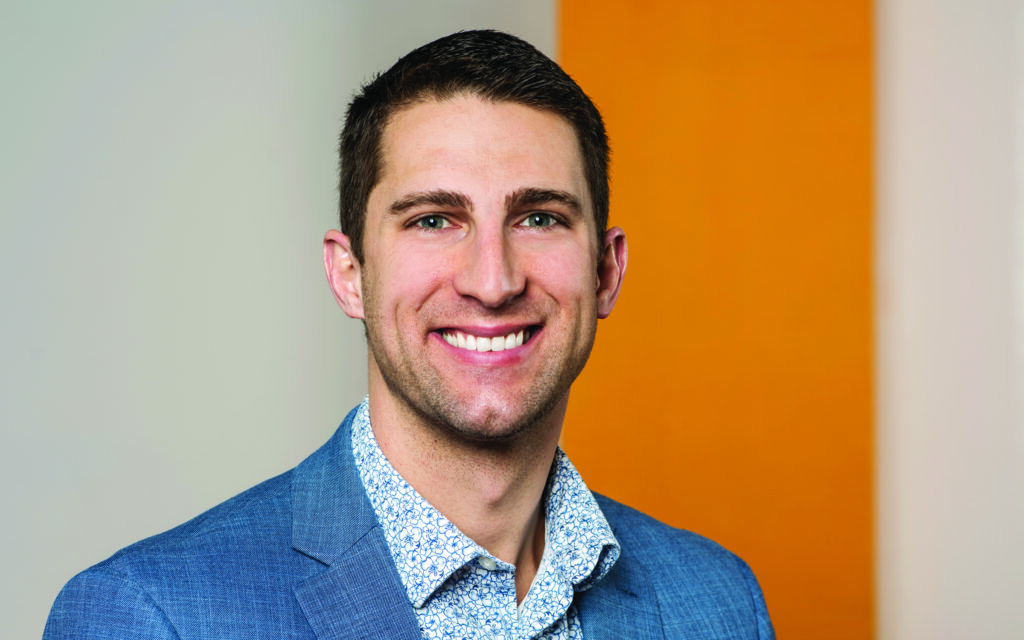 Sometimes the best outcome on a school project is a top grade. And then there are those assignments that turn into billion dollar technology startups. For Tyler Kennedy (BBA '13), what began as a business plan assignment in 2012 has erupted into the $1B+ startup Fetch Rewards.
More than 6 million subscribers use Fetch Rewards' free mobile app to scan their receipts and receive points redeemable for gift cards, discounts, and other rewards from brand partners' products. While the rewards platform works primarily with brands, the company has recently expanded into restaurants and is exploring other consumer options such as retail. Fetch is also testing a rewards debit card in the near future.
"Our vision is to reward consumers as they digitize their shopping experience," says Kennedy, co-founder and vice president of operations for Fetch Rewards.
Kennedy met his future co-founder, Wes Schroll, through UW–Madison's chapter of the Collegiate Entrepreneurs Organization. The two soon shared an entrepreneurship class at the Wisconsin School of Business. Schroll, Fetch's CEO, had already been looking for ways that the grocery and packaged goods industries could benefit from technology. Inspired by trying to stretch their own grocery dollars, Kennedy and Schroll created Fetch's business plan and submitted it for an assignment and subsequent competition.
After securing top cash prizes in business plan competitions at UW–Madison and the University of Massachusetts in 2012, Fetch continued to enter and win similar competitions—quickly accruing $150,000 in initial operating capital. Fetch officially launched in 2013. Since then, Kennedy and Schroll have won multiple awards and recognitions, most recently named to Tech Tribune's 2021 list of best startups in Madison following a 2019 inclusion in Forbes' 30 under 30 for consumer technology.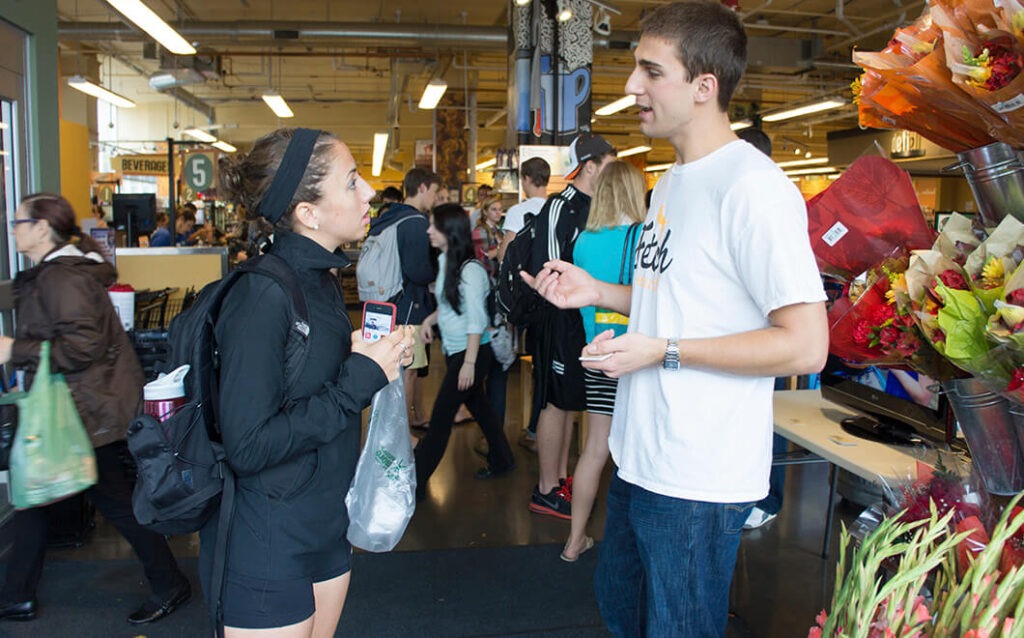 The Madison-based company initially started with six software developers hired from the UW–Madison computer science program and Craigslist. Fetch has now grown to more than 350 employees, with office locations in Madison, Chicago, San Francisco, and New York City.
Kennedy's entrepreneurial journey started not unlike many others'—mowing lawns in the neighborhood. That evolved into a successful boat cleaning business in Milwaukee. At a young age, Kennedy saw that he could determine when he wanted to work and was making more money than his peers.
"I saw early on that the people who had the most time freedom were business owners," recalls Kennedy. "I could do meaningful work and still have this flexibility. That solidified my passion for entrepreneurship."
That passion has paid off. In the last year, Fetch has seen exponential growth due to an uptick in online shopping brought on largely by the COVID-19 pandemic. But, Kennedy has seen the Fetch platform serve its subscribers in other important ways as well.
Kennedy shares the story of a Fetch shopper whose family could not afford dinner for the kids one night but was able to redeem Fetch points for a Domino's gift card and get pizza.
"Americans are looking for ways to stretch their dollar. So, shoppers looking for value love Fetch, but what is more meaningful is how we're really impacting people's lives."
Giving back to the community has always been a priority for Fetch, with employees volunteering regularly with nonprofit organizations. Even now, Fetch has lent its Madison office space to the Girl Scouts of Wisconsin while employees work remotely due to the pandemic.
"Inside the organization and outside, we're focused on how we can be good stewards in the community. We learn more and more and continue to find ways to do a better job at it," says Kennedy.
In the last year, Fetch hired an inclusion specialist to bring diversity, equity, and inclusion (DEI) into focus. Fetch holds employee discussions and has implemented a learning platform that helps employees integrate DEI understanding into their day-to-day operations.
"All of these efforts have helped our employees feel more comfortable with their identities. How that transpires in the way they work and carry themselves is amazing to witness."
Kennedy admits that the entrepreneurial journey is not for everyone, but is grateful for the launching pad that WSB and UW–Madison provided for the company. In addition to being the right place to meet his business partner, Kennedy also credits the university for exposure to a broad education, a vast alumni network, and robust student organizations that set him up for success.
Kennedy is committed to giving back to his entrepreneurial roots, participating as a guest speaker for WSB classes and as a judge for business plan competitions.
"Helping people and solving problems, continuing to learn, finding the best way to deliver value—that's what I love."
---