Weikel Speaker Series
The M. Keith Weikel Speaker Series enables Wisconsin MBA students to interact with and learn from accomplished business leaders and alumni. Executives from both the private and public sectors are invited to campus to address students. Students deepen their leadership skills by hearing the distinct perspectives of these visiting business leaders. Pre- and post-receptions create exclusive networking opportunities for students.
Made Possible through Alumni Support
The series was established in 2004 with a gift by John J. Oros (BBA '71) and his wife, Anne Wackman. Oros is managing director at J.C. Flowers & Co., LLC. Today, the series continues as the M. Keith Weikel MBA Leadership Speaker Series thanks to a gift by M. Keith Weikel (PhD, Marketing and Economics, '66) and his wife Barbara. Weikel retired as senior executive vice president and COO of ManorCare, Inc. in Toledo, Ohio, in 2006. He has served as a director of Laboratory Corporation of America, director for Direct Supply, Inc., and director emeritus for Manor Care, Inc. He is a member of the Federation of American Health Systems and the Alliance for Quality Long Term Care.
2022-2023 Academic Year Speakers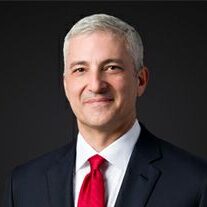 Eric Hansotia
Chairman, President, and Chief Executive Officer, AGCO Cooperation
September 9, 2022
6:00–7:00 p.m.
Eric Hansotia is Chairman, President, and Chief Executive Officer for AGCO Cooperation, a global leader in the design, manufacture, and distribution of agricultural equipment.
In his conversation with Dean Vallabh Sambamurthy, Mr. Hansotia will draw from his extensive experience in engineering, advanced technology, manufacturing, product management, quality, and global business leadership.
Watch Eric's presentation
Joan Lamm-Tennant
Chair of the Boards of Directors at AllianceBernstein Holdings LP and Equitable Holdings, Inc.
October 13, 2022
6:00–7:00 p.m.
Dr. Joan Lamm-Tennant is the Chair of the Boards of Directors at AllianceBernstein Holdings LP and Equitable Holdings, Inc. She is the founder and former CEO of Blue Marble Microinsurance, and served as an adjunct professor of international business at the Wharton School at the University of Pennsylvania.
In her conversation with Christy Kaufman, VP of Risk Management at Zillow, Dr. Lamm-Tennant will draw from her experience and leadership related to innovation, entrepreneurship, ESG (environmental, social, governance), and her focus on the social impact of commercially-viable insurance to the underserved.
Cheryl Stallworth-Hooper
February 16, 2023

More details to come.
2021-2022 Academic Year Speakers
Featured Previous Speakers
Here are just a few of the many inspiring leaders who have joined the Wisconsin School of Business for the Weikel Series (listed alphabetically).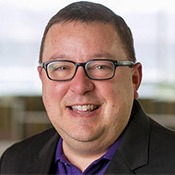 Barry Calpino
Vice President of Breakthrough Innovation, Kraft Foods Group
Susan Chapman-Hughes
EVP, Global Head of Digital Capabilities, Transformation and Operations, GCS at American Express
Watch Susan's presentation
Kevin Conroy
Chairman of the Board, Chief Executive Officer, and President, Exact Sciences
William A. Davis
President and Chief Operating Officer, Universal Orlando Resort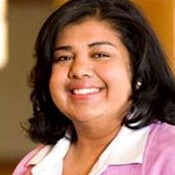 Ann Mukherjee
Global Chief Marketing Officer, SC Johnson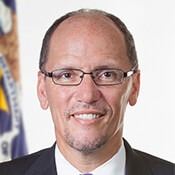 Thomas Perez
U.S. Secretary of Labor
Paul Polman
Chief Executive Officer, Unilever
Marc S. Pritchard
Chief Brand Officer at Procter & Gamble
Stephanie L. Pugliese
President & CEO, Duluth Trading Co
Aaron S. Williams
Executive Vice President, Government Relations and Corporate Communications, RTI International
Watch Aaron's presentation