After finishing my undergraduate degree in Biological Sciences at the University of California, Irvine, my path should have been clear. Dive into the field of Biology by going to work for a lab, looking for a position at a master's program, or maybe pursue teaching it at the middle or high school level. When it came time to actually apply for these positions, however, I found myself reluctant to start a career in a field in which I had, over time, become burnt out. I had, and still have, a great appreciation and fascination with the hard sciences, but I could not see myself growing cultures or running PCR in a lab for the rest of my days.
Seeking time away from academia, I took some time to ponder my future career while working part time as a math tutor. This was a good chance to work on my interpersonal skills and it gave me time to consider my options. After about a year and a half of taking things relatively easy, I began to feel, as my father put it, a "divine discontent" pushing me to start seriously making the next steps in my life. This feeling, spurred on by my therapist, led to me reaching out to my research coordinator from UCI for my undergraduate research in psychology, Dr. Joanne Zinger.
I knew by the time I graduated I saw more of a future for myself in psychology rather than biology, and I wanted to see what careers I could possibly pursue in it. Among numerous recommendations, she suggested that I start with the book Career Paths in Psychology by Robert J. Sternberg.
Being a thrifty individual, I asked for the book for Christmas in what I am sure was as much a gift for my parents as it was for me. After reading the book and exploring all the different sections, I found one that really intrigued me: consumer psychology.
A major priority for me was that I wanted to be able to conduct psychologically oriented research without necessarily being in the academic sphere. Another goal, to be honest, was to have a career involving psychology that would comfortably support me financially. As I read further into the section on consumer psychology, I found out there were not really career psychologist positions in ample supply, but rather there were degrees that incorporated consumer psychology. The main degree mentioned that I began to set my sight on was an MMR, or Master of Marketing Research.
The MMR degree seemed like an ideal path to follow, as it combined aspects of marketing and psychology with statistics, business, and research concepts to produce consumer insights for different companies. I immediately went to the internet to find the best colleges for MMR degrees. To do this, I went to the most academically rigorous and verifiable site possible: Wikipedia. A way down the page, it listed the elite schools for MMR degrees, like the University of Georgia that created the degree, Michigan State University, and the University of Texas at Arlington. However, the one that caught my eye over all else wasn't actually an MMR degree at all. It was the MBA in Marketing Research program at UW Madison (Apparently Wikipedia hasn't heard about the name change. Get with the program WP!).
My biggest concern when looking into an MMR degree was that it could potentially narrow my future prospects to a rather small area of the marketing and business world. Ideally, I would really enjoy marketing research and would not need to make a shift, but I wanted something a little more general. Conversely, I had shied away from general MBA programs due to their overly broad nature because I did not want to be a jack-of-all-trades and a master of none. Once I saw an MBA with a specialization in Marketing Research it seemed to fit right within my Goldilocks zone, as it was more general than an MMR degree, but more narrowed than a normal MBA. After digging deeper, I found that UW Madison had one of the best marketing MBAs in the country, which sealed my decision to apply there. When all my applications came back as acceptances, my decision was not easy, but deep down I knew where I felt was the right place to be. It was a long road that led me here, but so far, I can definitely say that I do not regret any of my choices. The rest, as they say, is history. Well, technically history in the making.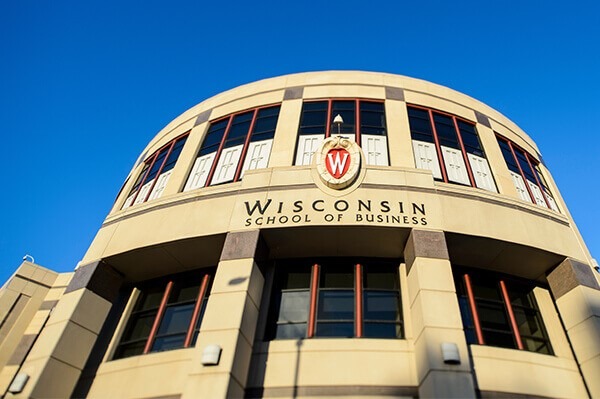 ---