Our visit at Google was the final company visit of our trip to India, and it was a fantastic way to culminate such a wonderful trip! It is an incredible opportunity to build a relationship with Google as the Brand Management and A.C. Nielsen Center continue to expand their reach in tech companies. Personally, the ability to see their offices in India were an added bonus. We visited their Sales and Marketing offices in Guragaon, slightly southwest of New Delhi. We visited during the festival of Lohri, an auspicious festival traditionally meant for prosperity, health, and good harvest for the new season. We began the visit learning about Google's initiatives in India followed by a tour of the office. We even had a break on the rooftop for some Indian tea!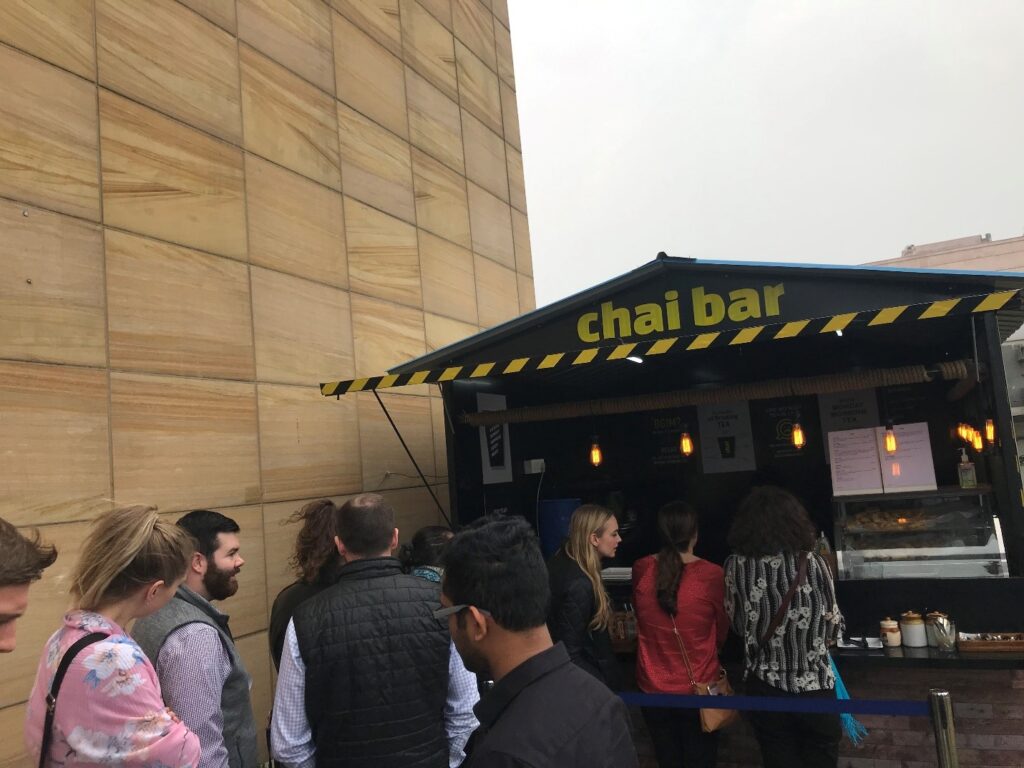 From the beginning, I was able to gain some great insights about Google's initiatives in India. Shobhit Khandelwal, our presenter and host, showed how many of Google's initiatives were focused on 3 V's- increasing reach in Voice, Video, and Vernacular. For Voice, Shobhit noted how typing on their devices was a still a barrier to entry. However, they would be much more comfortable using voice to operate their devices and so focusing on voice could really boost digital usage. Second, there are over 22 official languages in India and each is heavily regionally based. This speaks a lot to the importance of Google having a strong vernacular to make sure it is usable in such a variety of languages and dialects. I thought that video was the biggest opportunity for Google to expand monetarily in India. Owning YouTube, they could really take advantage of the Indian consumers consumption of video. 75% of the data consumption of India internet users comes from video. They also consumer an immense amount of data- 10 GB per user per month! With over 245 million unique visitors on YouTube, I believe that Google can really capitalize on this platform specifically in India.
In addition to business initiatives, Google also shared some of their social initiatives with us. My favorites was their push to increase access to the internet for rural communities as well as supporting startups. Of the 51 million business in India, only 38% use digital in any way and only 6% have a website. Google uses its resources to help tech startups to get a boost in digital support and take advantage of what the internet has to offer. Furthermore, they are also putting a lot of resources in rural communities especially with an initiative titled "Indian Saathi" or Indian buddy. The initiative mainly targets rural women and has already made a major impact. In 2015, only 1 in 10 women used the internet in India. Since the initiative came out, 4 in 10 women now use it. We got to see some testimonials about how Indian Saathi supported women and learned that it helped them feel more self-confident and independent with their day to day tasks.
After we finished learning about Google's initiatives, we had a pleasant tea break on the rooftop. This was the beginning of my first opportunity to see the cool amenities Google is known for. As we toured the rest of the office, Shobhit was showing us the fitness room, the bunk beds, and the free cafeteria. I had always been curious as to what working in Google would look like, and this visit has given me the closest view in India or elsewhere. I feel incredibly privileged to be part of a program that offers amazing trips to countries like India getting to see the marketing operations of the best companies in the world. I look forward to seeing how Google will continue to evolve its 3 V's and initiatives as they continue to pave way for the future of technology in India.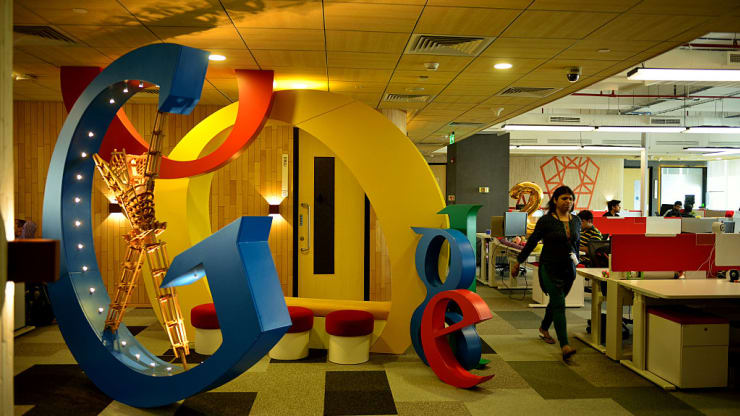 This article is part of the series describing the Marketing Centers' International Trip to India in January 2020. The international trip is the culmination of a two-credit course with the overall learning objective of expanding student knowledge of marketing and other facets of running a multi-national brand in high interest markets beyond the U.S. While on site we visit the marketing offices of several companies and receive engaging case studies on the local consumer, company operations and the challenges of 'local' marketing outside the U.S. Students walk away from the trip with a different perspective that prepares them further for working in global marketing and general management.
The 2020 course and international trip focused primarily on US based multi-national companies in India.
---