Letter from the Director
Warm greetings from Madison!
Spring has arrived and with that we celebrated the Class of 2021 graduates! While the Center's official graduation celebration was still virtual, we were able to see our students in person for a class wrap up event at a park in April and at a few in-person classes throughout the academic year. I feel for this class, though – they spent more than half of their MBA experience in a pandemic. Nevertheless, these students created strong friendships, had deep learning experiences and are setting forth to great careers. We were fortunate to have many students convert their internship into full time jobs but those whose internship was impacted by the pandemic found it a tough year to be searching for their post-MBA position. If you know if any full time positions, please let us know.
We spent a good part of the year planning for the future – not just post-pandemic (although we are very excited about a 'normal' fall semester back on campus!), but also long-term planning. The marketing department is recommending and should have final campus approval in June to add a third specialization within marketing. This 'Technology Product Marketing' specialization will help train students to be product marketers for the rapidly growing technology industry as well as other technology-driven industries within B2B firms, for example. This new specialization will be supported with new faculty and new class offerings and we are very excited about the growth and innovation to help the Wisconsin Marketing MBA lead for years to come. When the curriculum is fully approved (expected in June 2021), we will have an official announcement so keep an eye on that.
This newsletter has less pictures, stories of field trips and travels as our activities were so limited in the pandemic. However, we are excited to share our next alumni and industry conference will be Sept 29-30, 2022 and this next school year we aim to return to field trips, in-person board meetings, and as many networking events as possible. We miss you!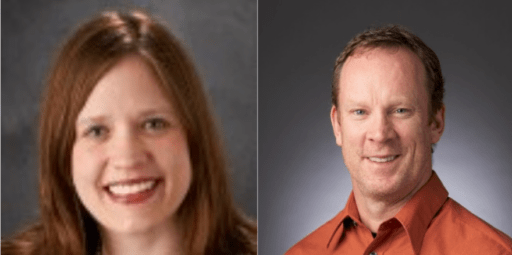 As always, thank you for your ongoing support of UW. We appreciate your financial gifts and your time connecting with us and our students as so many of you taught as guest speakers, alumni mentors, mock interviewers and lunch & learn hosts. We loved seeing you on the two alumni zoom parties we threw – we will host another one this summer and hope to keep them going even post-pandemic as it is just so awesome to see you all and see you connect with each other.
We are lucky. UW-Madison and the Wisconsin MBA is a special place. The friendships and learning experiences stick with us forever and we appreciate the ongoing friendship and partnership you have with us. Thank you.
All my best & On, Wisconsin
-Kristin
Student Articles
MBA In Review
By Chantell Hernandez

As the newly minted alumni of the class of 2021 graduate and continue on separate paths, I wanted to take the opportunity to talk about really great memories and traditions that we had during these past two years. We had a relatively strange year – our second year was online due to the pandemic, and many 'traditional' events were cancelled or moved online. So, I wanted to walk down memory lane and reminisce about the events we had before and during the pandemic.
The GMN Case Competition
By Gladis Gee

Like almost everything else, this year's Graduate Marketing Network (GMN) Case Competition was virtual. The 11th annual Wisconsin School of Business event consists of teams of 3-4 students from cross-functional specializations getting 24 hours to analyze a marketing problem, create a slide deck, and present to 12 industry professional judges. We not only get to apply what we've learned in our core classes, but there are also cash prizes, internship opportunities, and networking with judges after the case. Continue reading about the competition.
The Consulting Practicum
By Amelie von Below
The Consulting Practicum, formally ICA, is a core course taught to first year MBA students during their spring semester. The Wisconsin School of Business partners with a company for a consulting project that allows students to gain hands-on problem-solving skills and real world business experience prior to summer internships. Students work in cross-functional teams of four to six for the semester-long project. We took a structured approach to solving the business problem.
Find these and other articles at Our Insights, the A.C. Nielsen Center blog.
Alumni Spotlight – Sarah Snudden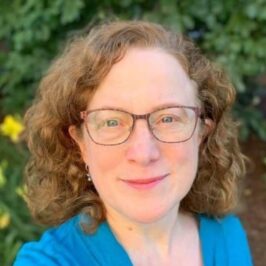 Written by Mackenzie Jahn
Sarah Snudden is a 2001 graduate from the A.C. Nielsen Center, receiving her MS in Marketing Research from the Wisconsin School of Business, prior to the program transitioning to its current MBA format. Sarah has experience on both the client and vendor side of insights. She began her career in marketing research at Pillsbury and is now the Vice President of Customer Success and Digital Transformation at Ask Your Target Market (AYTM). Sarah has a long-standing history in consumer-packaged goods and innovation and is a leader in helping organizations adopt agile insights technology. Read the spotlight on Sarah.
Congratulations Class of 2021!
Congratulations Matt, Liz, Justin, Sarah, Sara, Ian, Chelsea, Shuo, and Chantell! To celebrate the Class of 2021's graduation, each member of the first year class, the class of 2022, picked a graduate to profile. They spoke, virtually or in person, in depth about everything from hobbies to the trials and tribulations of the past two years. Read about the graduates here.
The Year in Photos
In a typical semester we usually have so many photos that choosing which to share in our newsletters is tough. But with in person events few and far between, this year we mostly traded in our cameras for screenshots. Here are some of the photos we have from the 2020-2021 school year.
Get Involved
Donate
Please consider funding the next generation of marketing analytics & insights students by including the A.C. Nielsen Center in your annual charitable giving.
Step into the Spotlight
Share your career path, success stories, and/or sage advice by hosting a virtual Alumni Lunch & Learn or be interviewed by a current student for an Alumni Spotlight posted to our blog site. Please reach out to A.C. Nielsen Staff members if interested.
---