While there is no clear consensus among instructors and professors about the ideal class size, for me, the smaller the class, the better. Having an educational background and teaching French to diverse students at school, I had the opportunity to learn from a variety of class settings. In my experience, the most effective learning environment for foreign language acquisition was in smaller classes where each student had a chance to speak the language and practice constructing sentences. This contributed to better comprehension of the material.
I see many parallels between the MBA program and foreign language learning. With navigating core classes available in-person and the ones that are conducted fully online this year, it becomes more challenging to participate in the classroom. It is also hard to get to know your classmates while participating in bigger class discussions.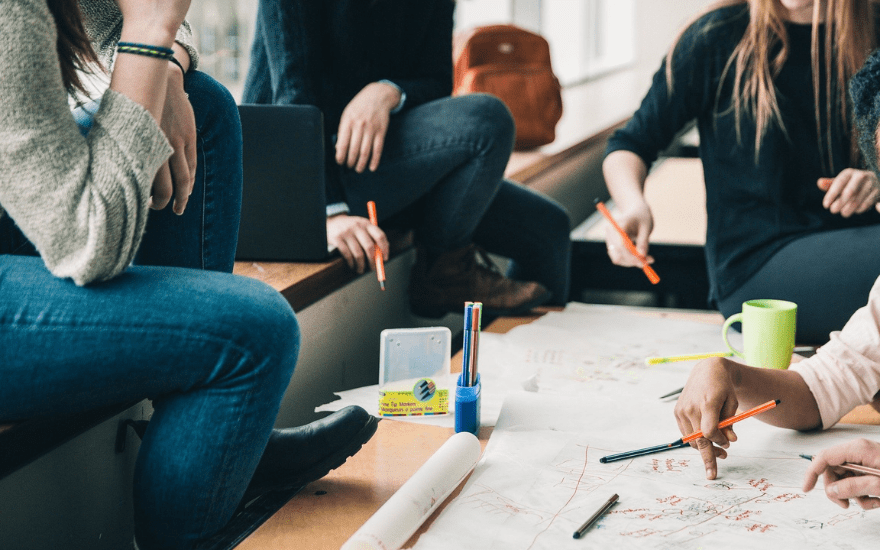 The small class size at the A.C. Nielsen Center allows me to connect and network with my classmates, especially in the online environment we are living in today. Moreover, in a smaller setting, there are opportunities for each of us to engage in the learning process and discussions that affect each student's education and comprehension. I am a believer that practice makes it perfect – the more you speak, participate, and listen to your classmates' contributions, the more knowledge you acquire. I also observe that some students may feel more confident to speak and become more active in a personalized classroom. From an educator's perspective, there is a big difference between teaching to 100 students and to 10 students. In a small intimate environment, an instructor knows the students and can adjust the teaching strategies and communicate more efficiently, as one size does not fit it all.
The small size of the classroom was an important factor for me while I was considering an MBA program and choosing my future specialization. After completing my first semester mostly online, I believe that the small size of the classroom is more efficient, and I am happy that I decided to be a part of the A.C. Nielsen Center.
---