After graduation, I am not moving or starting at a big corporate job like many of my peers. Instead, I am starting my own venture, Stellar Tech Girls, right here in Madison! Stellar Tech Girls is a company that empowers and inspires girls to see their potential as engineers. Located in Middleton, WI, it provides in-person summer camps and afterschool programs for girls and non-binary kids ages 9 to 14.
Stellar Tech Girls is a mission that I am personally very passionate about. Although 74% of middle school girls express interest in engineering, science, and math, only 15% of the engineering workforce is female. STEM jobs have the highest rate of growth and over twice the median wage as other occupations, and our girls are being left behind. As an aerospace engineer, I have seen women continue to drop off in high school, college, and throughout their career. As I have risen into leadership positions, I found myself almost always the only woman in the room. We need to change this by encouraging girls to keep their high interest in STEM throughout and after middle school. Ultimately resulting in more gender diversity in the future generation of engineering.
The way Stellar Tech Girls solves this problem is by creating an intentional program and strong brand for girls ages 9-14. This is a critical and impressionable age. It's when girls start disengaging from STEM and right before they move into high school, where for the first time they make their own choices about classes to take. Stellar Tech Girls features hands-on experiments that require creativity, showing girls that imaginative innovation is at the core of engineering. It exposes them to many different types of engineering and female identifying engineers with unique and diverse careers. Ultimately, it creates an environment that girls are excited about and want to attend with their friends to make lasting memories.
Throughout my career, I have taught engineering in classrooms and run many STEM camps and workshops, both coed and all girls. I have found that there is a unique environment and curriculum that can really encourage girls at this age to get excited about engineering and keep that excitement as she gets older. Stellar Tech Girls was created based on this experience.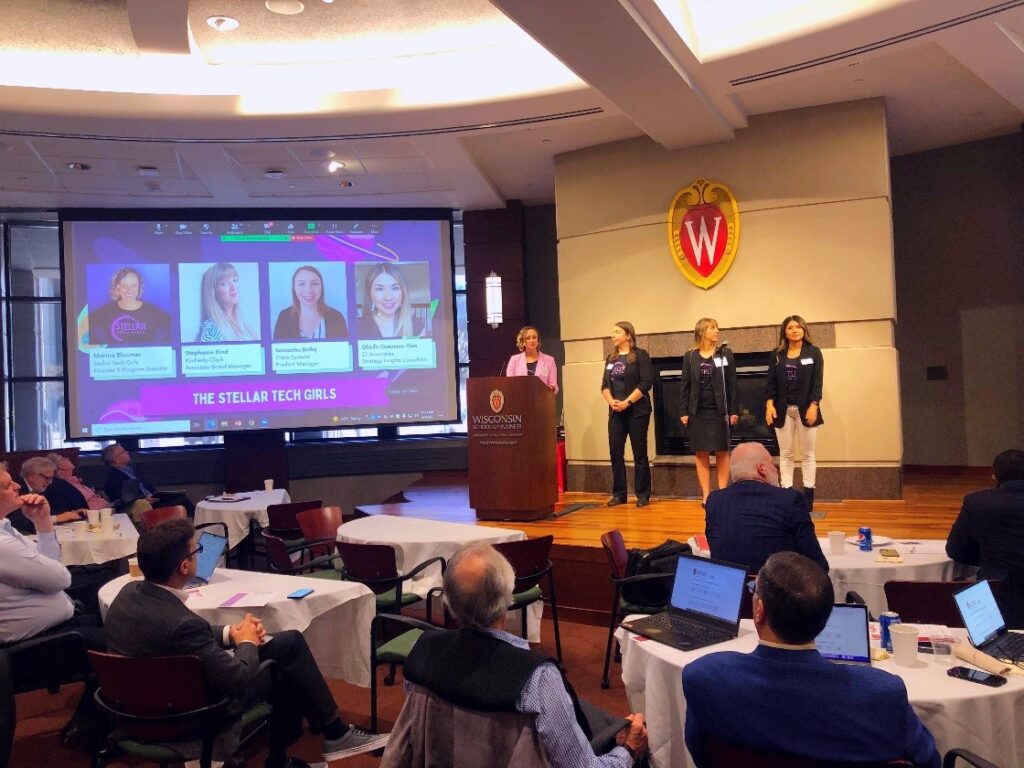 As I graduate, I find myself reflecting on my decision to get my MBA and how the program has led me to starting my own company.
I entered the MBA program knowing that I would not be recruiting at top-tier companies with my peers. Instead, I joined the MBA to round out my management skills. My goal was either starting my own company or working at a startup. Having worked as VP of Program Management at a high-growth aerospace startup, Ursa Major, I knew the value that would come from broadening my business skills through an MBA. I joined the Brand and Product Management specialization to gain the foundation and exposure necessary to build my own brand when starting my own company.
Although this was not the typical path for a CBPM MBA, I was able to achieve so much through the program and have gained a deep appreciation for the value of a brand. In addition to my marketing curriculum, I took entrepreneurial electives and graduated with an entrepreneurship certificate. Through the Venture Creation and WAVE courses, I spent the second year of the program building my company's business plan with an incredible team of MBA students – Samantha Betlej, Gladis Guerrero Gee, and Stephanie Kind. I am so grateful for the experiences and support offered by Lisa Collins and Dan Olszewski. They, through the Weinert Center for Entrepreneurship, helped me find events and exposure that aligned with my personal goals. Through these experiences and support, I have been able to build and iterate on my company's business plan, launching the company with confidence.
On June 1st I will be presenting Stellar Tech Girls at the Wisconsin Governor's Business Plan Competition, having made it to the final round as one of the Diligent Dozen!
I will also be preparing for our first season of one-week summer day camps, which kick off in June. I am so grateful for the experiences and friendships I have gained through the Wisconsin School of Business. And I am so excited for the Stellar future ahead of me!
If you would like to support Stellar Tech Girls, you can sponsor a scholarship at www.stellartechgirls.com/register. Scholarship money goes directly towards ensure that all girls can attend Stellar Tech Girls programming regardless of their ability to pay. Or if you know of any girls or non-binary kids ages 9-14 in the Madison area, we still have spots open for one-week summer camps! Learn more at www.stellartechgirls.com!
Stellar Tech Girls Location – Entryway
Stellar Tech Girls Location – Classroom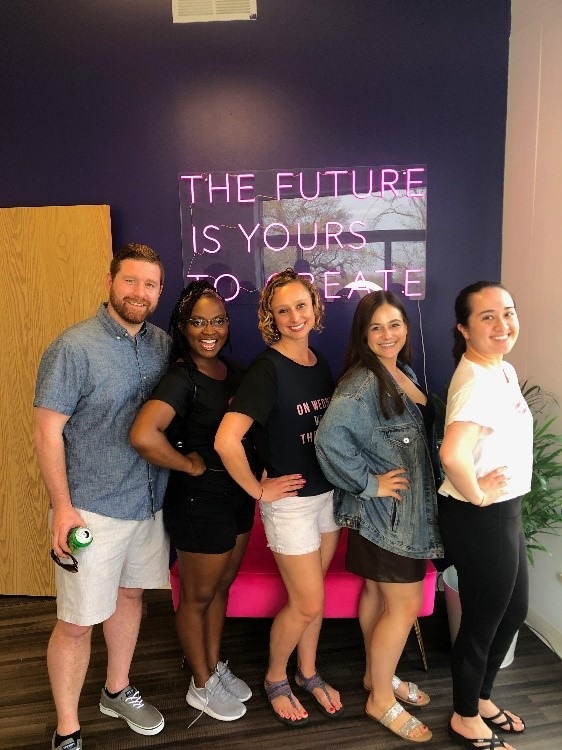 Marina and some of her Brandie classmates at the Stellar Tech Girls Launch.
(Many more Brandies in attendance not pictured)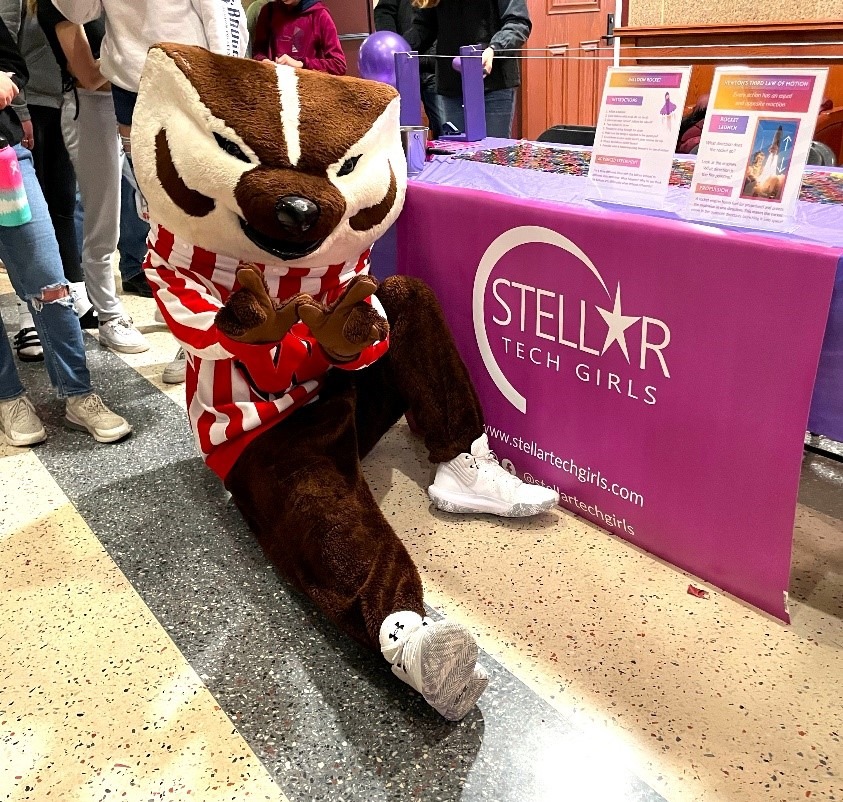 Bucky Loves Stellar Tech Girls
Stellar Tech Girls at the UW Engineering Expo – Balloon Rocket Propulsion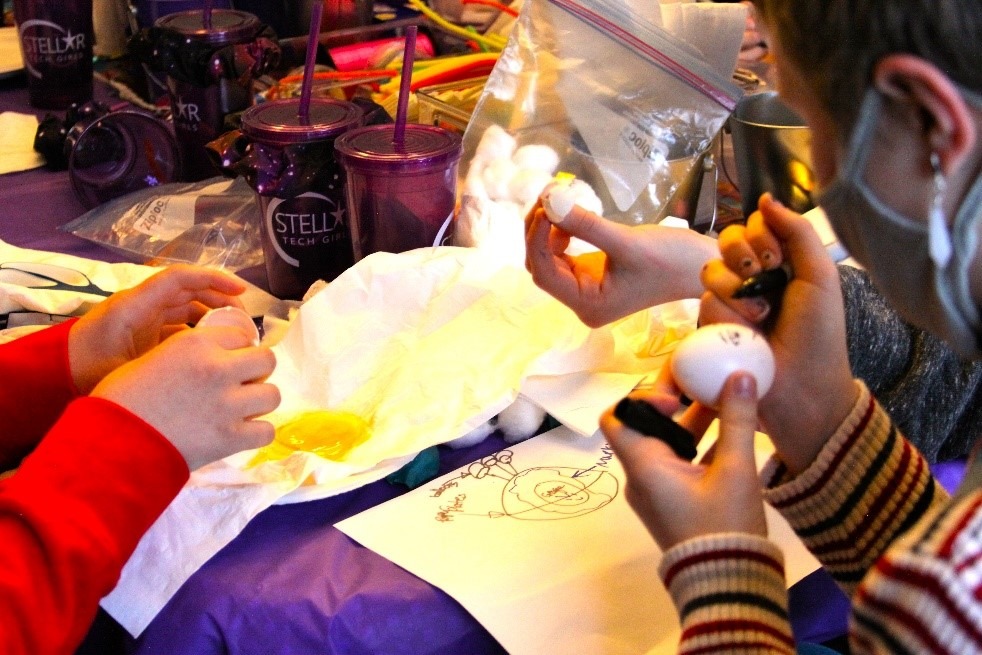 Girl Scout Troop Private Event – the Eggstronaut Challenge
---