Wednesday April 20, 2022
—
7:00pm
–
8:00pm

The Wisconsin School of Business is proud to feature Business Badger Dorri McWhorter (BBA '95), chief executive officer, YMCA of Metro Chicago, on the next edition of Badger Executive Talks.
McWhorter holds years of not-for-profit executive experience connecting with business leaders, creating partnerships, and problem solving. She was the former CEO of YWCA Metropolitan Chicago for eight years before moving to her current role in August 2021. McWhorter is the first woman and the first top Black executive of the Metro Chicago YMCA.
During this live virtual event, Dean Sambamurthy and McWhorter will discuss present-day topics affecting business, share important leadership lessons, and engage viewers in a live Q&A.
Join fellow WSB alumni, friends, and Dean Sambamurthy on the Wisconsin School of Business YouTube page for the live webcast and a chance to interact with other Badgers.
---
Speaker
Dorri McWhorter, chief executive officer, YMCA, Metro Chicago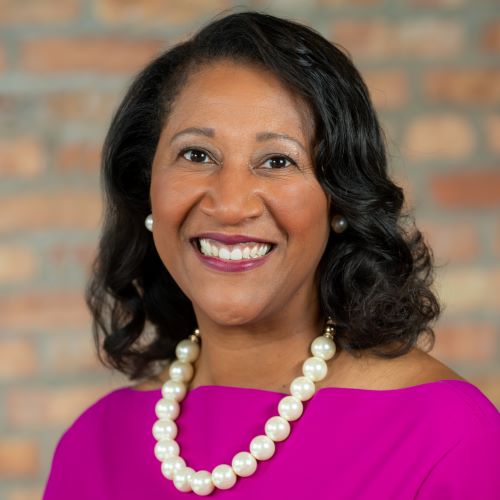 McWhorter has dedicated the last 10 years of her career to leading the YMCA and YWCA of the Chicago metropolitan area. Her leadership approach brings strategic business acumen to regenerate nonprofit success. During her time as chief executive officer at YWCA, McWhorter focused on creating a culture that values respect, empathy, and belonging as highly as innovation, hard work, and excellence. Under McWhorter's leadership, annual revenue grew from $10.5 million in 2014 to an estimated $38 million in 2022, and the number of employees tripled from 100 to 300.
McWhorter chairs and serves on multiple boards in the Chicago area. Prior to moving to the not-for-profit sector, McWhorter was a successful partner at Crowe Horwath LLP, a global public accounting, consulting and technology firm. In addition to a degree in human resources and accounting from the Wisconsin School of Business, she holds an MBA in general management from Northwestern University.