Wednesday May 4, 2022
—
12:00pm
–
1:00pm

As you grow, develop, and advance in your career, the skills, behaviors, and mindsets of "executive presence" are must-haves to inspire confidence. This is increasingly more important to organizations because they must ensure their leaders are prepared for today, and also the demands of tomorrow. Building up your executive presence starts with defining it, understanding your strengths and development opportunities, and implementing an action plan to develop yourself over time.

In this session you will:
Learn a 4-part Executive Presence framework focused on how you show up, how you decide, how you manage emotions, and how you inspire.
Self-assess your strengths and begin the important first step of understanding your personal executive presence development goals.
Understand how many organizations are developing executive presence with their leaders.
Create the start of an action plan to elevate your own personal executive presence, as well as that of your team members.
Speaker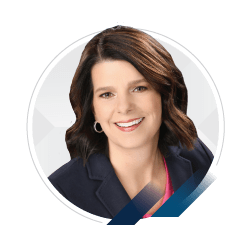 Taura Prosek is an executive consultant and coach with Stewart Leadership and specializes in executive presence, leadership, and career coaching. Prior to joining Stewart Leadership, she worked for the Wisconsin School of Business, Cielo Talent, and GE Healthcare, in the areas of finance, sales, and talent acquisition and development. Taura is a Gallup-Certified Strengths coach, Stewart-Certified in LEAD NOW!, and is PCC level certified with the International Coaching Federation. She has an MBA from Kellogg at Northwestern and a BBA from the Wisconsin School of Business at UW-Madison.