Pathways to Real Estate Professions: A Real Estate Career Exploration Event
Wednesday, February 22
|
4:00pm
–
5:15pm
Freshman and sophomores who are interested in learning more about the diverse career pathways within real estate are invited to the Pathways to Real Estate Professions: A Real Estate Career Exploration Event hosted by the Wisconsin School of Business Department of Real Estate & Urban Land Economics.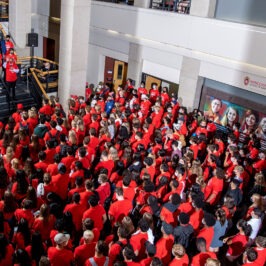 This is an opportunity to
Hear from panelists who work in major sectors of the real estate industry: finance, development, equity, affordable housing and city planning.
Meet with potential employers.
Enjoy snacks and beverages while enhancing your professional network and meeting.
Have access to WSB Undergraduate Career and Academic advisors who can answer your questions about course sequencing, career advice, and more.
Learn more about the Real Estate MS and MBA degrees
For further information, contact Lee Gottschalk at lee.gottschalk@wisc.edu.
Registration is encouraged but not required. Students who pre register will have the chance to win door prizes!
Related Events