Thursday January 13, 2022
—
12:00pm
–
1:00pm

In the day-to-day routine of your job, it is easy to lose sight of what is important to you in the long run. Setting long-term professional goals is essential to advancing your career and feeling fulfilled by your job. Your career is a constant and evolving process of learning, risk-taking, evaluation, and planning. Maintain your value throughout the journey of your career with successful goal setting and achievement.
In this session you will:
• Identify your most important values that influence the direction of your career.
• Examine both the opportunities and barriers associated with three common career routes: occupational, organizational, and boundary-crossing.
• Challenge your beliefs around "climbing the ladder of success."
• Cultivate your own best moments within your career journey.
---
Speaker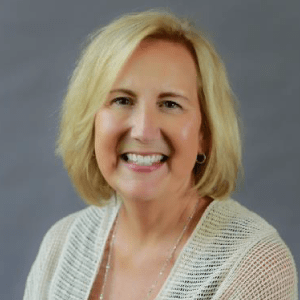 Betsy is an independent consultant specializing in organizational effectiveness, talent development, and executive coaching. Her background includes 25 years of executive leadership experience in corporate human resources, operations and program management with Hewitt Associates LLC, a $3 billion HR consulting and outsourcing firm, and Baxter Healthcare, a $10 billion leading manufacturer of medical products.
Betsy has advised on a variety of business improvements in the areas of strategic planning, restructuring, talent development, and cost management. Today she leads CPED's Foundations of Management Certificate focused on helping managers motivate their teams, influence stakeholders, leverage resources, and enhance business processes.
Betsy is a member of the Society of Human Resource Management and the American Productivity and Quality Control Council. With a B.A. in communications from Eastern Illinois University, she is also certified in executive coaching, change management, performance consulting, and instructional design.