Friday, October 6
|
9:00am
–
11:00am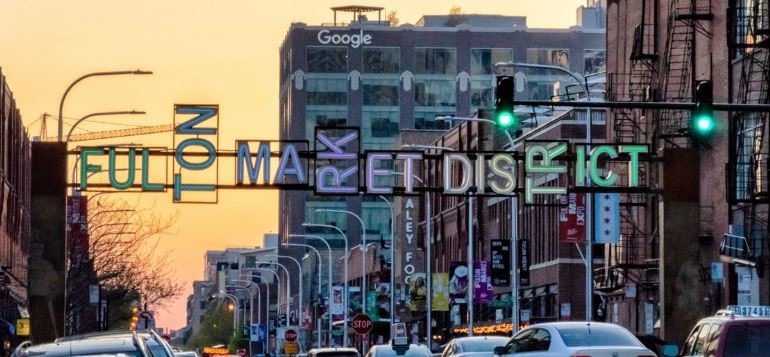 Don't miss this unique opportunity to learn from one of the most innovative real estate developers today, Jeff Shapack, Founder & CEO of Shapack Partners. Jeff Shapack and the Shapack Partners Team will be presenting. Jeff will also be the recipient of the Innovator Award at the Real Estate Club Meeting on Thursday, October 5th.
Real estate development projects have many moving pieces — millions of dollars, groups of stakeholders, and teams of individuals working together to bring the projects to success, often over several years. During this fun and informative workshop, Jeff and team will share their wisdom, experience, and insights from transforming the former meatpacking and market produce Chicago neighborhood into Fulton Market District. Today, Fulton Market is the country's most sought-after urban submarket, and its distinctive character has made it a magnet for office users, residential tenants, restaurant goers, and tourists.
You'll leave this workshop with a better understanding of what it takes to develop successful and innovative large-scale urban development projects.
Schedule
9:00 – 9:30 am: Registration
9:30 – 11:00 am: Presentation and Workshop
11:00 – 11:30 am: Q & A from Students
About Jeff Shapack
Jeffrey Shapack is the founder & CEO of Shapack Partners. Jeff relocated to Chicago sixteen years ago to develop luxury retail in the Gold Coast, Lincoln Park, and Bucktown neighborhoods. During this time, Jeff developed Barneys New York in the Gold Coast, the Apple Store flagship in Lincoln Park, Intermix, and lululemon in Bucktown and many other retail developments throughout Chicago.
In 2009, Jeff founded Shapack Partners and by early 2011 Shapack Partners asserted itself as a leader in the creation of Fulton Market district. Since that time, Shapack Partners has been acquiring and developing properties in Fulton Market including Soho House Chicago, WeWork, and The Parker Fulton Market (a 29-story luxury residential apartment building), in addition to several nationally acclaimed restaurants such as Momotaro and Formento's.
Currently in Fulton Market, Shapack Partners has 50,000 square feet of commercial retail space, two approved ground-up office buildings and a 182-key Hoxton hotel in development, as well as a 90,000 square-foot office redevelopment in Cortland Corridor.
Jeff graduated from the University of Wisconsin at Madison. He is a board member of the Chicago Artists Coalition and lives in Lincoln Park with his wife and three daughters.
Questions? Contact graaskamp@bus.wisc.edu or lee.gottschalk@wisc.edu.