Tuesday October 4, 2022
|
12:00pm
–
1:00pm
Research indicates that organizations with engaged employees outperform others by 147%. However, only 21% of employees consider themselves very engaged. The pressures of remote work, staffing challenges, and the pandemic have taken their toll on team morale and employee motivation. It's no surprise that successful companies put employee engagement as an important component of their company strategy. During this webinar, attendees will:
Understand the differences between employee satisfaction, engagement, and motivation and why it matters
Build ROI related to employee engagement and motivation
Distinguish between an engaged and motivated employee and one that is not
Join Vicki Kampmeier as she shares the major trends and changes impacting employee engagement and what you can do about it. This webinar is for aspiring leaders and current managers or directors.
---
Speaker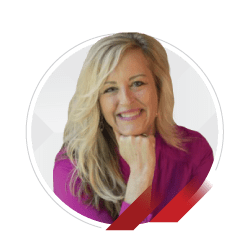 Vicki is a results-oriented leader with over 30 years of leadership experience in operational and human resource roles for a Fortune 1000 company. Her career has been guided by her devotion to helping others tap into their full potential. Vicki started her own consulting practice, Katalyst Coaching and Consulting, in 2018 to focus on her passions of coaching and leadership development training.
Vicki is an Associated Certified Coach (ACC) through the International Coaching Federation, a Senior Human Resource Professional (SPHR), a Human Capital Strategist (HCS), a Certified Change Management Professional through Prosci. She is also certified by Human Synergistics in their Life Styles Inventory Tool. Vicki has a bachelor's degree in business administration and a master's degree in organizational development