Strategic Human Resource Management Center Strategic HR and Industrial Relations
Winter 2021 Alumni Newsletter

Hello, alumnus of the Strategic HR or Industrial Relations programs,

After nearly a year and a half, UW-Madison's classes and events resumed in-person status. In some respects, we were orienting two classes at the same time. Second-year students had some of the same struggles that typical first-years encounter, such as not knowing where the SHR Center was located! Of course, we also needed to make sure they knew how to find the Union Terrace.

It is wonderful to have classes, workshops, meetings, and interviews face-to-face again. We still connect virtually with alumni and others who prefer it that way, and we like to think that we are incorporating the best of both in-person and online worlds.

We thank you for the various ways you make us better, and we hope to see more of you in the new year. Happy Holidays!

From the Strategic HR Center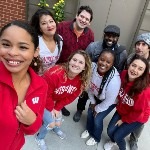 Orientation Features Alumni
Our fall orientation included some of our wonderful alumni: Brad Zemp ('18), Sarah Condella ('07), and Ben Burney ('08). They dared students to solve real-world HR workplace challenges. Participants had some laughs along with some "aha!" moments.
The Best Part of My MBA Education:  Consulting Projects
One student put it right out there: applied learning projects are the most valuable part of her education. Read about her experience and contact us with consulting projects that you may have, perhaps as part of our spring HR Capstone course.

Read the article »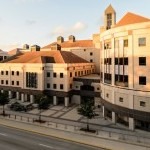 Our Alignment with SHRM Makes the Exam Easier
Students greatly benefit from our Society for Human Resource Management-aligned curriculum: knowledge needed for the SHRM-CP exam is taught in our classes! Alumnae Tanya Hubanks ('98) led a workshop about the importance of a SHRM credential and what to expect from the exam.

Read the article »
---
In-Person HR Summit Planned for April 22, 2022
Please save the date! The HR Summit will take place face-to-face in Grainger Hall the morning of Friday, April 22. We hope that you will join our students, staff, and local HR professionals for a few hours of sessions and networking, plus a special alumni event afterward. We are a SHRM re-certification partner offering professional development units.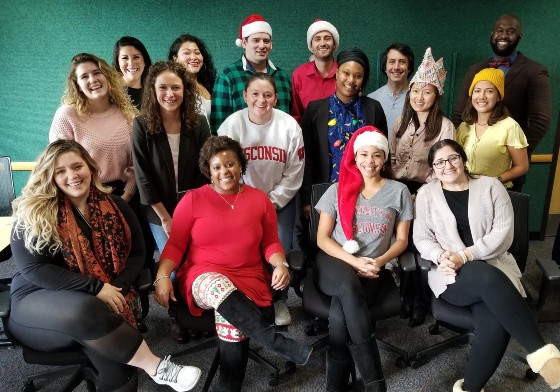 The photo above was taken in the minutes between an end-of-semester celebratory luncheon and a session about what to expect when pursuing the SHRM-CP and its exam. No wonder they are all smiling! Our class sizes have really expanded and we are even missing a few of our students in this photo.
---
Shoestrings and Scholarships
You might remember that our program runs on a shoestring budget. In the last year we have offered more (no-cost) programs and services to our students so that their experience more closely compares to what other WSB Centers provide. Would you consider making a gift to the SHR Program Fund? Following are ideas of how we would use your gift:

$50 could purchase treats for the snack cabinet
$150 could cover a student's SHRM-CP exam
$250 could go toward the community-building Pizza Fridays
$500 could be applied to transportation for an HR industry visit
$1,000+ could help build the next incoming class by funding a student's scholarship

Of course, we welcome your contribution of any amount at any time in helping to provide a well-rounded experience (and nice conveniences and good memories) to those who follow in your path.
---
Better Off Without Them? Why Employee 'Valued Exits' May Not Pay Off for Managers
Our SHR Center Academic Director. professor Charlie Trevor, recently had some research published in Annual Review of Organizational Psychology and Organizational Behavior, and we thought you may be interested in the subject matter.

Read the article »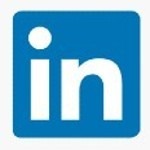 Join the SHR LinkedIn Group
The SHR Center has resurrected an old LinkedIn group. It is a closed group that is available only to alumni, students, and others directly connected to the program. Please join as a way to stay connected.
---
Willing to Give Back?
There are various valuable ways to stay connected to your Wisconsin MBA program.

Mentor, talk, or mock interview.
Current students benefit from your experience! Contact Linda Barrett, Assistant Director of SHR Center, if you are willing to volunteer as a mentor, you would facilitate a Friday Workshop on a topic of mutual interest, or you are available to mock interview students. Distance technology is always an option.
Hire a badger. Our students' MBA experience includes a professional internship between the first and second years. If you are interested in recruiting HR badgers for either internships or full-time positions, contact Leslie Taylor, Director, Careers and Corporate Partnerships.
Make a financial gift. We are making many positive changes to ensure the development of our students, including SHRM-CP certification prep, workshops, mentoring, and case studies. Honestly: every dollar helps. Please consider donating to our SHR Program Fund or the larger WSB general fund, and checking with your employer to see if they match donations. Thank you!
---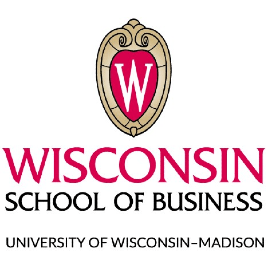 ---