Who is Chris Cohen and what got him interested in Marketing Research?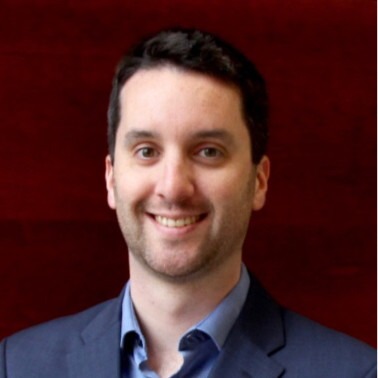 Chris Cohen (MBA '17) is currently a Market Research Consultant in global oncology at Eli Lilly and Company. Originally, from Madison, Wisconsin, he began his journey with a focus on entertainment and media, and studied Communication Arts and a concentration in Radio/TV/Film as an undergraduate at UW-Madison. After graduating, Chris pursued a career in entertainment, working in various roles on independent films and music videos in Los Angeles and Austin, Texas.
While he continued to be passionate about film, he ultimately decided to explore something new, and moved to the financial services industry with Wells Fargo. While there, he experienced first-hand that the most effective sales approach is to have meaningful, in-depth conversations with customers, truly understand their unmet needs, and tailor the approach to the individual. Seeing the effectiveness of these face-to-face interactions with customers gave him an interest in understanding how large firms do exactly this: how do they understand their customers and tailor their strategic approach and messaging, without the luxury of an in-depth conversation with every customer?
He learned that gaining an understanding of customers, and using that understanding to inform strategic decision-making and messaging, happens in the area of marketing research. After researching the field, and connecting with the A.C. Nielsen Center, he decided that this program would be the ideal place to lay a foundation for a career in marketing research. Chris realized the program offered an important combination of breadth and depth – the breadth of a a well-rounded MBA as a foundation for understanding business, and the depth of subject matter expertise in consumer insights and marketing analytics.
What he gained from the Nielsen Center
One of the most valuable parts of the experience at the Nielsen Center, from Chris's perspective, was the hands-on experience with real companies in multiple industries, in and out of the classroom. Chris says this was a "great part of the experience with the Nielsen Center. I think having exposure to different industries not only builds your experience, it also expands your horizons." These experiences included a marketing research project assistantship with Orbitz Worldwide, where he ran a tracker study on future consumer travel planning, and an internship with PepsiCo, where he led a consumer packaging study and conducted secondary marketing research, as well as many in-class projects in partnership with different companies. In addition, there were many valuable opportunities to connect with industry leaders through the External Advisory Board, including mentorship, networking, and career planning. The MBA program at UW also gave the unique opportunity to network and collaborate in a cross-functional environment with other specializations, through team projects as well as the social side of the MBA experience, in and out of the classroom and at UW MBA-organized networking events.
Current role and advice
After graduation, Chris joined Eli Lilly and Company in Indianapolis to work in global oncology as a market researcher, leading a wide range of projects for brand teams. When he was exploring opportunities during the program, Chris became interested in pharma because he loved idea of being part of a company that makes a difference in people's lives through innovations in medicine, as well as the sheer complexity of understanding the marketplace. He takes pride in his role at Lilly, and feels he gets a chance to be not "just a researcher but a full business partner," and brings what he learned at the Nielsen Center to the table every day.
His advice to students and to others in the consumer insights and analytics industry is to bring a strategic perspective to everything we do. "Believe in your own ability to be a thought partner, and go ahead and wear a 'brand hat' when appropriate. Try to think like a brand leader, because that is what will allow you to deliver insights that truly drive decision making."
---