Sarah Phillips received her bachelor's at Purdue University in 2008 and then served as an Airforce officer for four years. She left the military and worked in a civilian role before deciding to pursue her MBA at UW – Madison in 2014. After her graduation in 2016, she worked in consumer insights at SC Johnson and transitioned to Brand Management. Currently, Sarah is a Senior Associate Brand Manager in Global Marketing with experience in innovation and new product development.
As I am a career switcher, I am curious about your military experience and how you transitioned from the Airforce to a civilian job.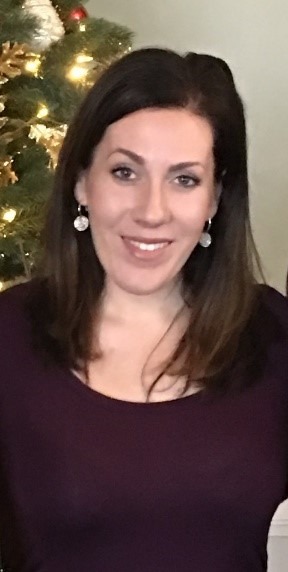 During my time in the military, I was in nuclear combat. I was one of those that would sit down in a capsule in the underground. It was one of those jobs that people do not know about or see in the movies. And it was not on my radar for a career, but I got assigned to this role and I went through the training and was stationed in Montana for four years. The job was either moment of pure boredom or big stress. But what was the most interesting is the psychological aspect of the job, you know – I was in my young 20s, in the middle of nowhere, figuring out who I was, having an immense pressure handling big weapons and a position to lead at such a young age. Understanding people and how to work with them, tailor yourself to get the best output in high stake situations, and train them piqued my interest. But I knew that the job was not sustainable because I never saw my family, I was always in the field during holidays. Also, I grew up in Chicago and I was not a mountain Montana girl. So, I finished my commitment, and either I had to get out or stay with the nukes. I decided to leave but I did not know what to do.
Given your background and military experience, what brought you to the Wisconsin School of Business and specifically to the A. C. Nielsen Center?
First, I went through the recruiting service like other military people trying to figure out civilian life. I was offered a job as production manager at Nestle and worked there for a year. I realized that I did not want to work in a factory and didn't know anything about business. A colleague recommended me to g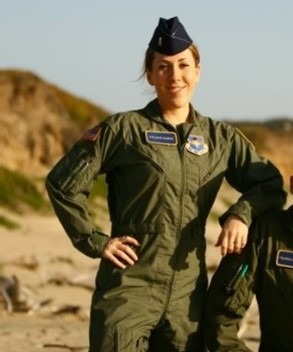 et an MBA. I chose the Wisconsin School of Business because it is one of the top MBAs in the nation. The psychological approach with market research and understanding how to work with people and bring the best out of them that I enjoyed doing in the military gravitated towards choosing the A. C. Nielsen Center and that is how my journey started.
What drew you to working with consumer products?
Everything was so different in civilian life and starting a career in CPG (Consumer Product Goods) space prepares you for anything else because it is fast-paced and intense sometimes, so it appealed to me to get that training right away.
You worked in Consumer Insights at SC Johnson and then transitioned to Brand Management. Can you talk about your experience in CIBA (Consumer Insights and Business Analytics) first? Why did decide to transition?
I loved that I started in the insights because it builds the foundation. If you do not understand why people buy you are not going to do an excellent job selling it. I noticed that in insights you are trained to think differently, long –term, high-level, and objectively, and understand where the need is. Insights professionals have the ability to tell the story and craft it and show the richness of the consumer story. When working with brand managers, you are reinforcing that story and bringing it to light. I found it immensely powerful and enjoyed it. What was missing for me was the ownership and being the decision-maker on the projects. In insights at SCJ
you have a seat at the table and a powerful voice; but I found myself wanting to drive projects or initiatives and work with all our cross functional teams on different aspects; like pricing and supply chain. This is what pushed me to explore brand management.
I recognize that it is just a trait about me where I want to go to a driver's seat. Good or bad, I might accept it and try it out.
Can you talk about your current role and your projects now?
The role I am in now is newly created and is called accelerated base news. Typically, you have a product and a pipeline of what is going to happen over the next five years. It takes a long time to get out to the market because we work in regulated categories. For instance, in pest control, you know the market, and the governments make sure that this product is not dangerous. To get something new to some markets takes two to three years. Our task is to take existing products and formulas in a market and create different positionings that lead to incremental SKUs quickly.
What is good is that I have this consumer muscle because it is about flexing the creativity of positioning of current formulas or existing things. We are not trying to talk about everything at once but about one cool thing and try to add things to super quick formulas. I don't have brand marketing experience; it is throwing into a deep end how to take an idea and commercialize it super quickly. It has been drinking from the fire hose, but I have enjoyed it so far.
If you could give current MBA students, one piece of advice what would it be? Or What would have you done differently?
I guess a few things. One – do you have an end in mind? Some people come to the program and they see their career path. If I went back and thought of myself, I should have thought that I liked leading people and I was used to be a decision-maker. I really loved starting in insights – you get a lot of fun with creativity and understanding rich emotions for the consumer. But are you going to miss other pieces of the business? It is really what you are looking to build your toolkit. I am in favor of starting in insights because it gives an amazing foundation and you are learning how to influence anyone you are talking to through a story, and that's powerful.
I enjoyed my conversation with Sarah, and I can relate to her experiences transitioning from the military to a completely different position. My takeaway from this conversation is to keep an open mindset and try things out, get the breadth of experience, skills, and tools to be successful in any future business role. I will surely keep this in mind this summer during my internship.
---