Scott Peiser is an A.C. Nielsen Center alum and 2016 graduate of the UW-Madison MBA program.  He and I first talked when I was going through preparation for internship recruiting. Scott gave me wonderful advice that was invaluable when going through a gauntlet of internship interviews. So, when asked to write an "Alumni Spotlight" blog post, he was the first person that came to my mind.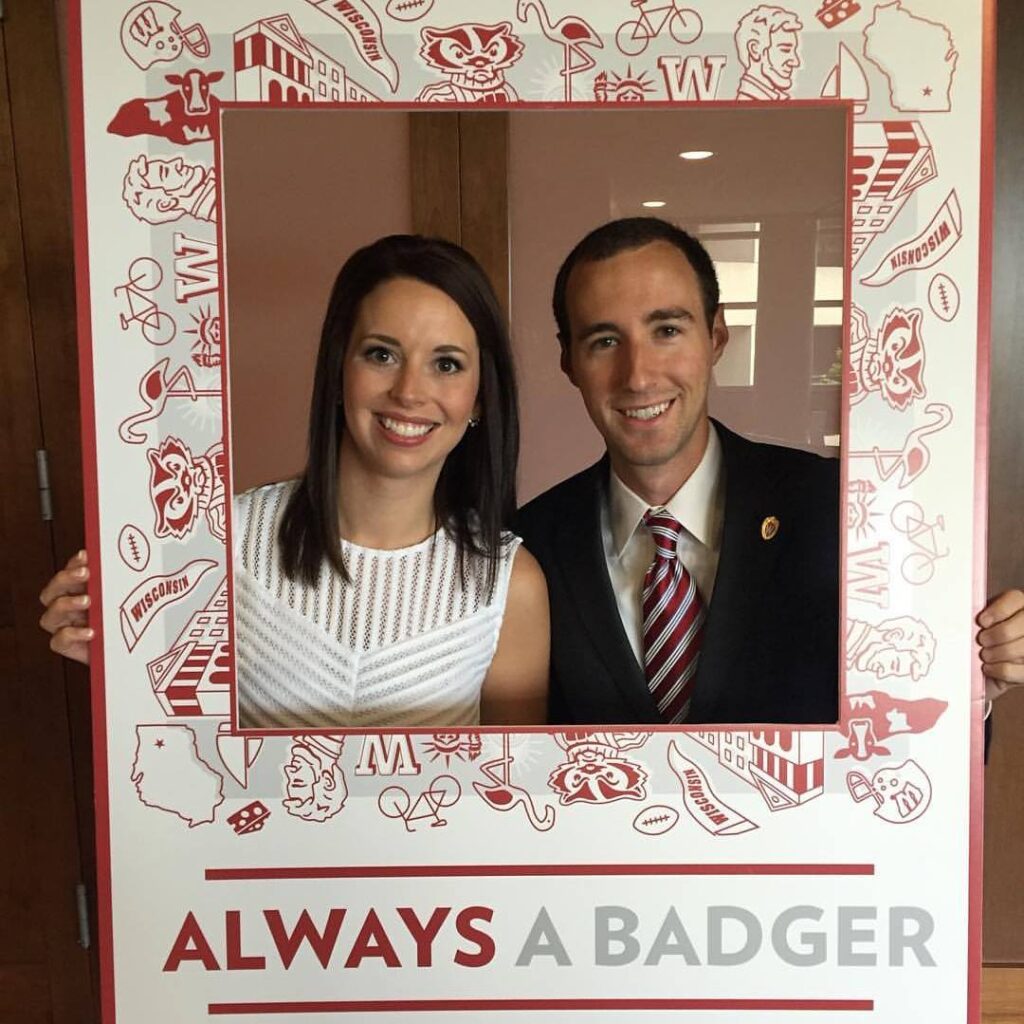 Scott is a double badger, having completed both undergraduate and graduate studies at the UW-Madison. He always had an interest in market research and using consumer-derived data to drive business decisions, which led him to major in consumer science during undergrad. Upon receiving his bachelor's degree, Scott got straight to work on developing his business acumen with a job as a Research & Consumer Insights Analyst at Aimia Inc., a loyalty marketing supplier. It was there that Scott used primary, secondary and syndicated data to drive successful loyalty programs and client business through a variety of market research. During his time at Aimia, Scott developed an interest in receiving graduate-level education and making a switch to the client side of market research. He was in contact with the A.C. Nielsen Center's own Kristin Branch at this time, who convinced him to pursue an MBA at UW-Madison. When commenting on the decision to pursue graduate studies at the UW-Madison, Scott cited the fantastic industry connections and recruiting opportunities offered to A.C. Nielsen Center graduates, in addition to the reasonable cost.
During his first year of the MBA program, Scott secured an internship at PepsiCo in Chicago, where he worked as an insights intern on the Gatorade brand during the summer of 2015. Impressed with his work, PepsiCo invited Scott to come back to the company full time after graduation. Scott began his career at PepsiCo as a Consumer Insights Associate Manger for Quaker, a brand he worked on for over two years in a variety of roles, including base and innovation insights. He then switched to lead Kevita & ambient juice insights before coming full circle with a return to Gatorade in August 2019, leading hydration insights. When reflecting on his career in insights, Scott told me that he could not imagine being where he is now without the education and network of the A.C. Nielsen Center. He feels grateful for the education he received and does everything he can to help current students.
When asked about what advice he would give to current students, Scott was quick to say "take advantage of the External Advisory Board. It isn't every day that you get access to such a wide array of insights professionals without having the pressure of networking or finding a job. They have a wealth of knowledge that current students should utilize." Indeed, the board is one of the greatest assets of the A.C. Nielsen Center, comprised of over 30 seasoned insights professionals from different industries who mentor students throughout their two years in the MBA program. Scott also had great advice for those of us going into summer internships. He told me that "interns represent a company's talent pipeline, meaning as an intern you can easily get meetings with a lot of people in a company who would, under normal circumstances, be hard to get a hold of. Take advantage of this and talk to as many people as possible from different business units and functions."
When not working, Scott enjoys spending time with his wife, Whitney, and their 8-month-old son, Madden. Of note, Scott and his co-workers Evan and Paul started a podcast at the encouragement of their colleagues, "IDOL: I Dream of Lists", where they rank everything from dipping sauces to animated Disney villains. Give it a listen!
I thank Scott for his time and wish him continued success.
---