One of the best parts of joining the A.C. Nielsen Center is being inducted into the world's finest network of marketing research professionals. This networking begins from day 1, with opportunities to meet classmates in the Center and in other specializations, discussions with our outstanding Advisory Board, and connections with graduates in roles across the world. It is hard to pick favorites from the multitude of networking opportunities available to us, but from these, one does shine out: the events held by the Nielsen Center's very own Party Planning Committee.
As a member of this fine organization, I am certainly biased, but I am proud to serve with my colleague Sarah Link, following in the footsteps of the venerable alumni before us to provide opportunities for getting to know one another in fun and casual settings. The ongoing pandemic has forced us to get creative with our events, but we've enjoyed a number of opportunities to spend time with each other and discuss all we're learning in the classroom. Here are a few highlights from my time in the program: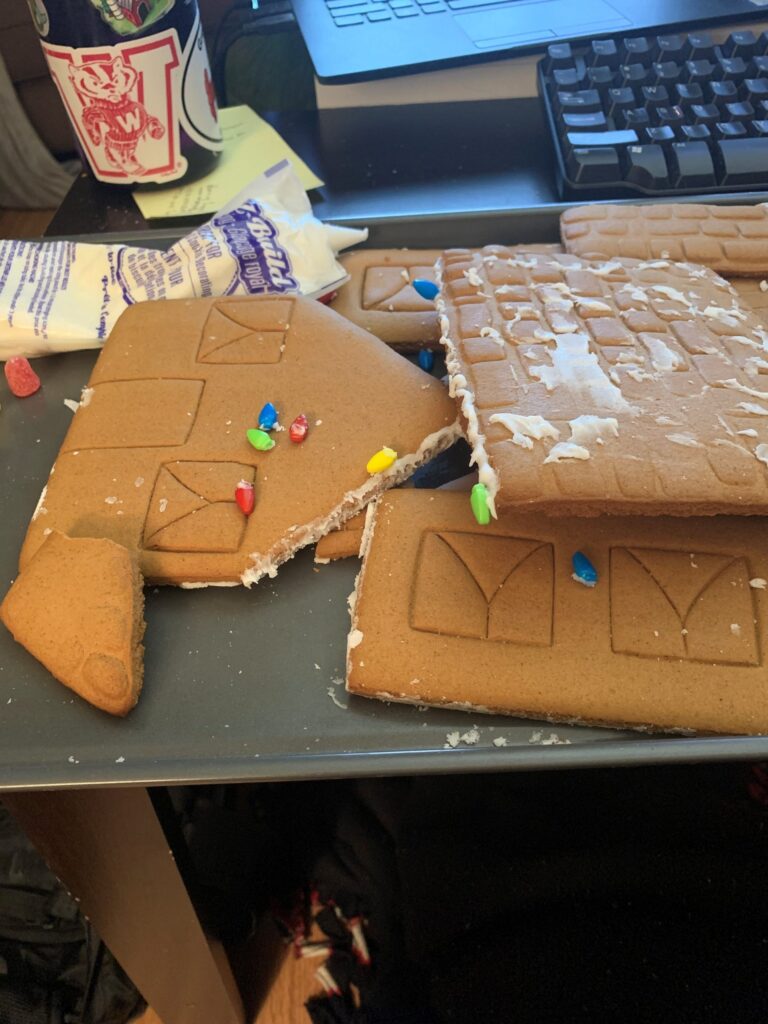 PowerPoint Karaoke: This event, hosted before COVID struck last year, challenges participants to put their story-telling skills to the test with a series of unrelated and silly photos, getting the presenter to create a cohesive, persuasive narrative from the slides. Who said PowerPoint couldn't be fun?
Exploring Madison: Madison offers many ways to get outside all year long, including activities that have safe ways to social distance during the pandemic. Together, we've enjoyed runs, hikes, bike rides, lunch picnics, kayaking, and ice skating. Whether Madison is a new city or a return to the familiar, our classmates have enjoyed all Madison has to offer.
Going Virtual: This year, students had the option to complete the program from their home, wherever that was, so we have made sure to include students based outside of Madison in all our fun by hosting online events. In addition to the classic Zoom hangouts and virtual games, we hosted a virtual gingerbread house decorating event during the holidays. The high rate of house collapses confirmed that for most of us, our career success lies in marketing and not in construction.
Celebrating Milestones: One of the fun things about interacting with students in the graduating year above you is that they can vividly remember the academic and professional milestones you're going through in your first year. This means celebrating the first round of mid-term exams, successful internship placements, and completing the first year, usually with treats! The party planning committee also helps celebrate the graduating class and sends them off in style.
As you can tell from this exciting list, we have a lot of fun getting to know each other in the Nielsen Center. The connections I've made with my classmates have been one of the best parts of my experience, and I'm proud to have been part of keeping the party going.
Affectionately known as the PPC, this student run committee exists to create a strong, welcoming and dynamic community that upholds the WSB's values of inclusivity, collaboration and engagement.
---