There's no such thing as socially distanced in consumer insights
Many people are drawn to consumer insights because they're fascinated by other people, and want to learn about consumers while working in dynamic, connected teams. As I headed into the summer, I wondered, was this whole premise going to be thrown out the COVID window? Happily, in my virtual internship, I saw that COVID wasn't able to shake the centrality of other people – customers, partners, and colleagues – in the business of consumer insights.
This summer, I was able to join the Shopper Analytics and Insights team at PepsiCo. Like many large consumer packaged goods (CPG) companies, their brands are strongly connected to consumers and retailers. However, to thrive, companies must continue innovating, whether through new products, product line extensions like new flavors, or communication that engages people on existing products. To understand which innovations are worth the investment, a business needs to understand its consumers. The disruptions of COVID made this even more important – you have to stay engaged with consumers and shoppers to understand what they needed in a quickly changing landscape. At PepsiCo, they called this consumer-centricity, and this value was held throughout the entire company. Centering the voice of the consumer is common to many CPG companies, given their business models that depend on consumers choosing their products again and again. This makes CPG companies a great place to sharpen skills in consumer insights, since your work is central to company values and decision-making.
Of course, companies aren't just selling to people, they're run by people too. While CPG companies highly value the voice of the consumer, in my internship I saw that understanding a consumer challenge and developing a solution isn't as simple as recording consumer data and sending out a few Excel files. Competing priorities, habits, and resource limitations mean that insights professionals need to constantly advocate for consumers. I saw how the shopper insights team turned their skills inward towards the business to understand their internal "consumers" of findings, analysis, and recommendations. Even seemingly small things, like using the same business vocabulary as a partner team, go a long way towards creating trust and building buy-in for your recommendation. Successful insights professionals understand that colleague empathy is just as important as consumer empathy.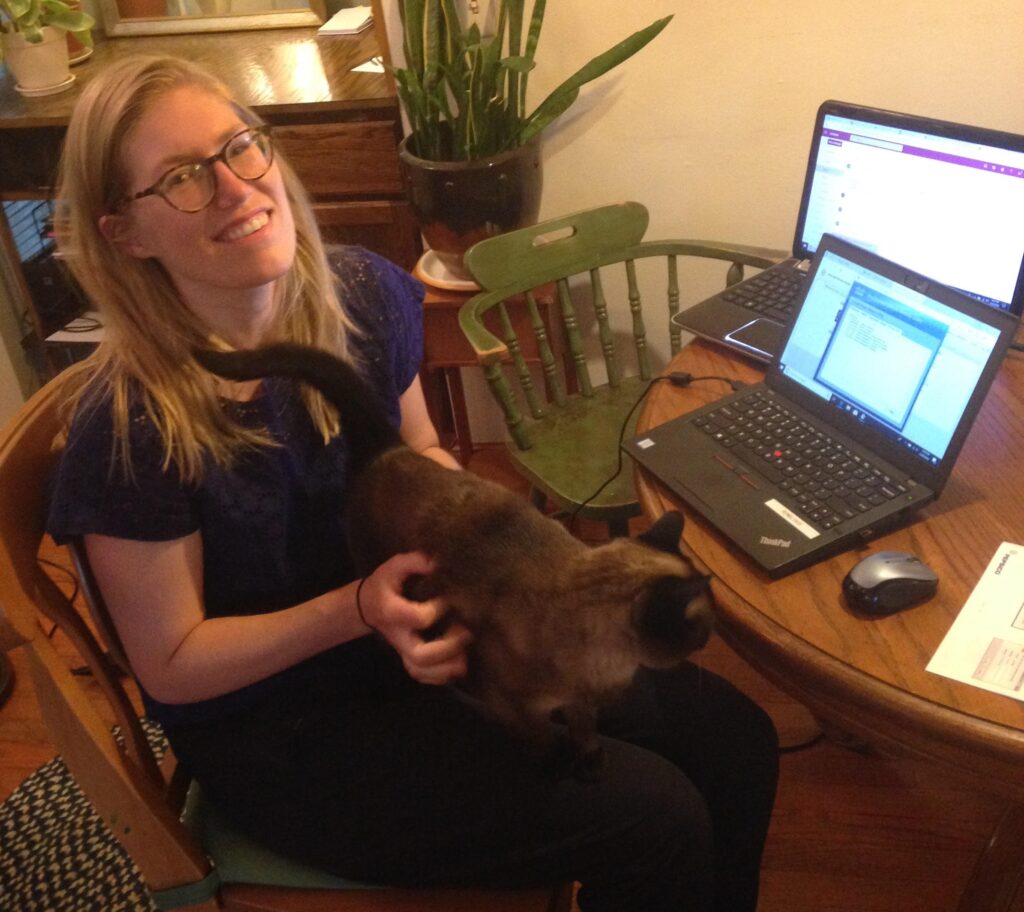 An internship isn't just about practicing insights. It is also a chance to get to know a potential employer. Companies try to make sure interns feel connected to the company and excited about its culture, hoping to recruit them back for full-time work. While PepsiCo did an admirable job adapting those traditions to Zoom, what was really illuminating for me was seeing the company pared down, no fancy offices or exciting intern tours. My experience of the company was of its core essence: its people. Even as they managed their own COVID turbulence, my team welcomed me and mentored me, and while there were no shared office walls, there was a clear shared culture. Ironically, COVID sharpened my experience of PepsiCo's employees even as it kept everyone physically apart.
While COVID disrupted many things in our lives these last six months, my summer internship showed me that despite physical distancing, the fundamental connection between consumer insights and understanding other people proved to be more important than ever.
---