Logan Butson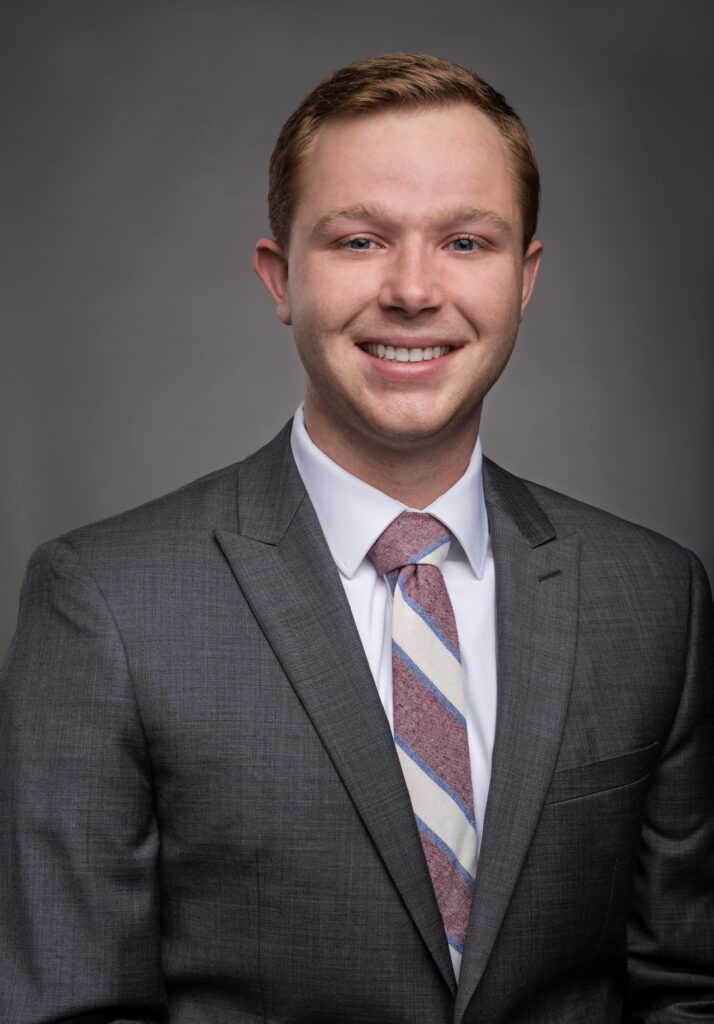 Coming from software development and healthcare, Logan wanted to return to his love of marketing. He "found that companies in larger markets weren't interested in my small liberal arts university degree and career pivot." However, UW's MBA program knew he was the perfect candidate that could bridge a gap in their career. And he says "the entire experience has been transcendental for my life aspirations. I'll be headed to SC Johnson as Consumer Insights Associate Manager. Because this a global role, I'm most excited about exploring the beauties and difficulties of cultural norms that can help drive business growth."
Logan served as Net Impact president. For that role he organized a sustainability case competition and brought in speakers. Speakers talked about the intersections between business and human trafficking, poverty alleviation, deforestation, or clean water supplies. And during his second year, the Graduate Multi-Cultural Business Association hosted an International Talent Show and invited Logan to contribute as a representative from rural United States. He says it "was much more nerve racking to get up on stage in front of your peers with a guitar and a country song, than any judged corporate presentation."
Before hopping back into the corporate world, Logan will be spending a few months in Togo, Uganda, Kenya, and Egypt. He's eager to learn from some new cultural experiences while giving back as a volunteer lecturer at a rural college, assisting widowed women entrepreneurs with their businesses, and helping fight childhood human trafficking in agricultural-based villages.
What are you looking forward to as an alum?
"Of course repping a W at football and basketball games will mean so much more now — but I'm most excited about helping future students find their dream jobs like I found mine. So many doors were opened for me throughout this MBA program, if I can help someone else turn their key, that will be entirely more exciting than watching Bucky do pushups after a touchdown."
Olga Coffee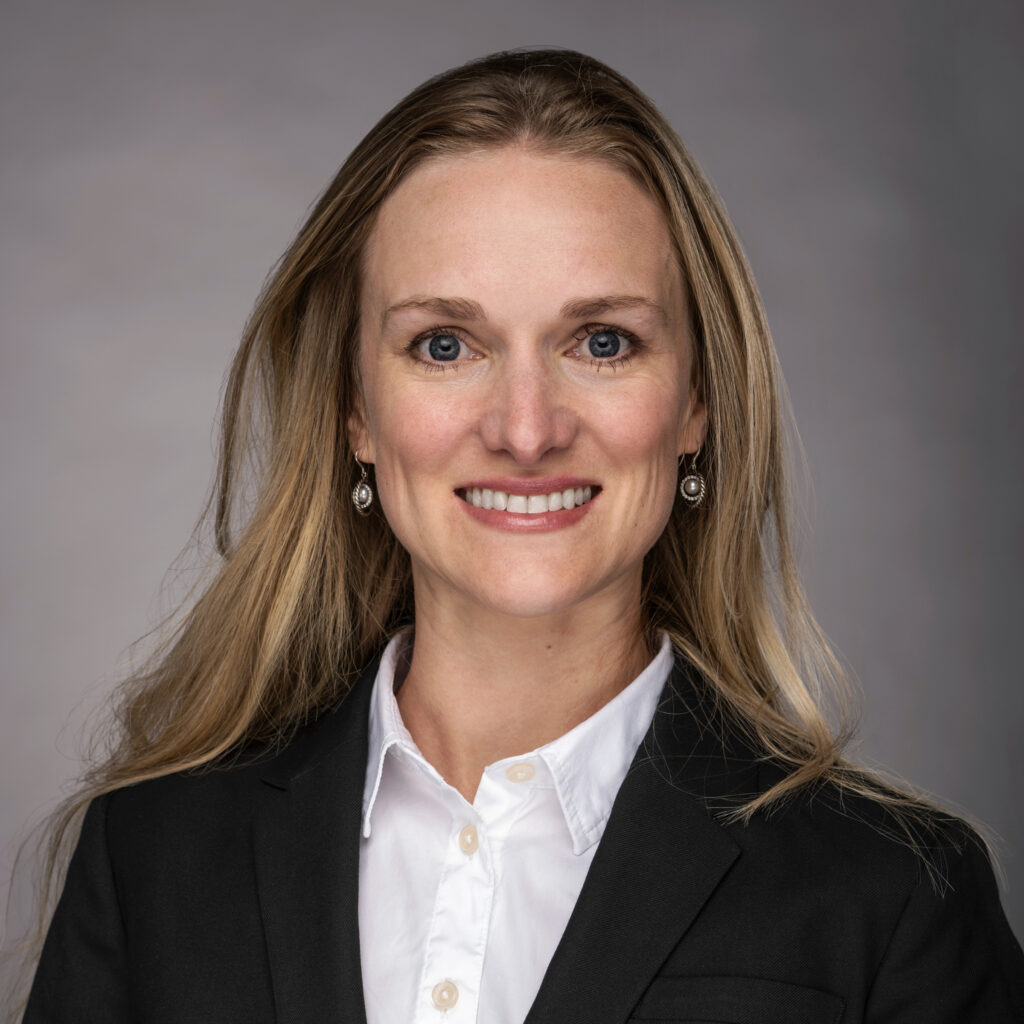 Olga has put her BA in French and Linguistics and MA in Linguistics to work in Voronezh, Russia (where she was born and completed her degree), France, Hawaii, Illinois, and Wisconsin. This tri-lingual, career-switcher has proven that she can adapt and transition. Her classmates have been impressed by Olga's ability to balance being both a full time student and mom. Olga will be joining SC Johnson as an Associate Manager – Consumer Insights and Business Analytics for her full time role.
Gladis Guerrero Gee
Gladis Guerrero Gee graduated from the University of Colorado Denver with a Bachelor of Business Administration in Management and Marketing. After graduating, she worked in a social media and marketing role for Montagne Jeunesse, a UK-based natural skincare company. In this role, Gladis gained international business experience supporting new product launches, trade shows, and social media efforts in the U.S., Canada, and Latin America. From there, she transitioned to a communications and social media role at the Colorado Department of Education. There, she grew the department's social media presence, worked on website updates, supported programs like the Colorado Teacher of the Year, managed multiple e-newsletters, and conducted critical outreach to Spanish media. She led the creation of a statewide public information campaign for the importance of early literacy. Outside of work, she volunteered her time at the Denver Scholarship Foundation, a nonprofit that helps underrepresented students pursue higher education.
She decided to get an MBA because she often found herself in the room with executive team members where big decisions were getting made, and she wanted to have a seat at the table and help make those decisions. As a Latina, she knows diverse voices and perspectives are valuable and that an MBA would give her the academic training and experience to make valuable contributions in any industry, company, or room filled with decision-makers.
In her spare time, Gladis likes to stay fit, from boxing, pop pilates, and yoga; she's always looking for fun ways to stay active. She enjoys traveling with her husband Rob and is a proud dog mom of two Samoyeds, Kaiser and Ari. To relax after a busy day, you will usually find her walking her dogs or cooking up something delicious with her husband. She was thrilled to be a part of the Wisconsin School of Business's A.C. Nielsen Center for Marketing Analytics and Insights and learn to become an effective leader who can make data-informed decisions.
Due to covid she participated in the first year of the program virtually from Colorado. She says the community built from the Consortium and Forte cohorts were "a fantastic community for me and a great resource, academically and career-wise, and provided emotional support while being remote for my first year of my MBA. Even though I was remote, I was able to build a great community, and when I finally got to Madison, many of my Consortium friends told me it seemed as if I had been in person the entire time. I loved that feeling of community, even when remote!" Gladis will be soon be joining ZS Associates as a Strategy Insights and Planning Consultant. She's most excited about working with bright and motivated people to solve problems for business. Also, she's excited about living in San Francisco!
What was Gladis' favorite MBA event?
"One of my favorite events was the partnership with Graduate Women in Business, where I was a co-president with Mackenzie Jahn, and the Out for Business organization. The event in fall 2021 was a Jingle Bell Jingle Jam event where we hosted an LGBTQ+ performer and vocalist, Vogue Rebel. Before the performance, both student organizations had the opportunity to present about issues faced by both women and the LGBTQ+ community in business. Vogue Rebel performed and featured empowering songs that got the entire crowd engaged. The turnout was great, and we received so much great feedback from students—one of my most memorable and impactful events during my time at UW-Madison."
What advice do you have for your first years and/or incoming students?
"My advice to first-years and incoming students is to embrace being wrong and ask questions to challenge yourself and get the most out of your time at UW-Madison. Confidence is all about being comfortable with being wrong and admitting when you're wrong, and you need help, don't be afraid to use all the resources available to you. Also, make the most of the great alumni network and industry partners; they're all rooting for you, and so am I!"
Mackenzie Jahn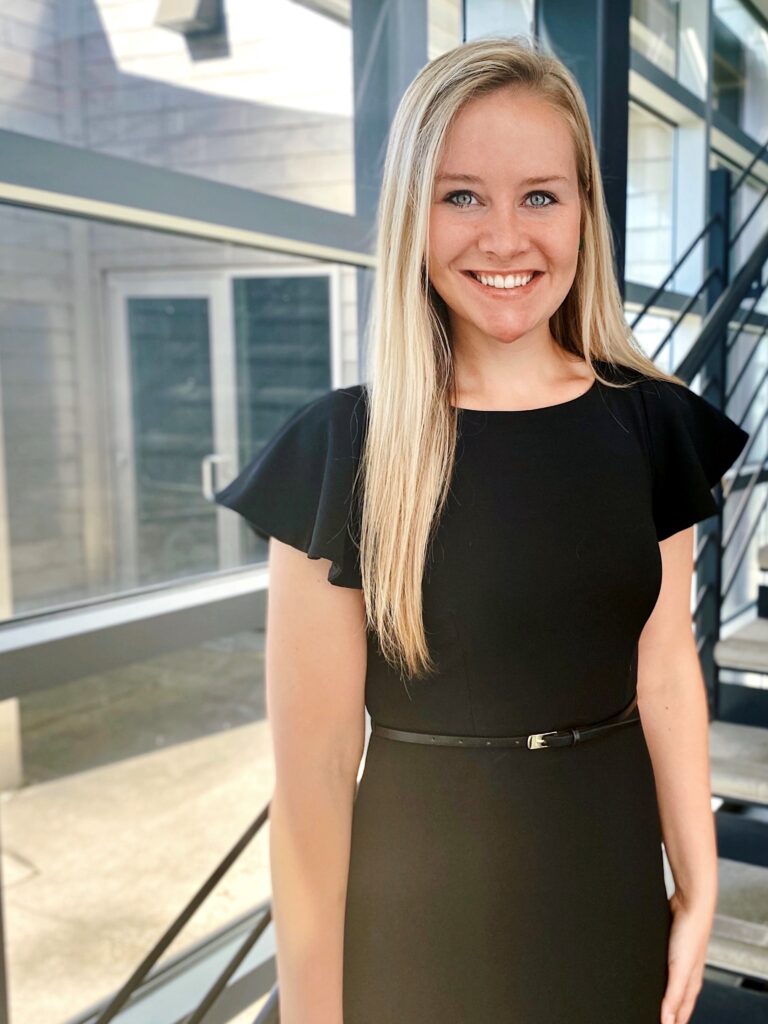 Mackenzie Jahn earned her Bachelor's degrees in Economics and Marketing from Iowa State University in 2017. During her time as an undergraduate, she discovered the intersection of quantitative analysis and social sciences, and the power of its implications for businesses. She grew passionate about this intersection, as she gained some experience with marketing research through a student consulting group but was not aware of it as a potential career path.
So, after graduation she began to pursue project management roles for 3 years. Simultaneously, she was also beginning to learn more about consumer insights and market research as a career. This, and many conversations with Kristin, alum, and other friends of the program, ultimately led her to UW's MBA program. Most recently before her MBA, she was working at a marketing agency in West Des Moines, Iowa where she served in an account and project management role on the Midwest grocery, Hy-Vee, account.
During her time in the MBA program, Mackenzie served as co-president of Graduate Women in Business alongside a fellow Nielsen center classmate, Gladis. This was an incredible learning experience, and a pleasure to help lead and develop programming and events to empower women throughout the Graduate School of Business. She also spent a lot of time walking around the lakes in Madison, especially as a "treat" and way to break up the long, virtual days during the first year. It's hard for her to pick any one specific MBA event that was her favorite. After a very non-traditional first year that was primarily on Zoom and Teams, her favorite moments were probably the little events like brats at Logan's, a Super Bowl Party at her small apartment, drinks on Echo's patio, etc., where she was able to enjoy and get to know her classmates more.
What's next for Mackenzie?
With a love and passion not only for consumers but also food and beverage, Mackenzie is excited to begin her post-MBA journey at PepsiCo. Having interned at PepsiCo, where she felt she had the opportunity to contribute to meaningful, strategic work alongside incredible people, she's looking forward to returning to do exactly this. The numerous opportunities within PepsiCo, especially to work on a wide variety of beloved food and beverage brands, also greatly excites her as she thinks about her career right out of the program. Mackenzie is looking forward to getting married 3 short weeks after graduation then honeymooning and preparing for a move. She's also hoping to squeeze in another trip sometime in July before starting at PepsiCo in early August.
What advice do you have for your first years and/or incoming students?
Mackenzie's advice to first years and incoming students is to get to know as many alum and friends of the program as possible. This has by far been one of her favorite aspects of the program. There are so many individuals connected to the program who are so kind, generous, and intelligent. Getting to know those people and learn from them is an absolute pleasure and such a unique aspect of the program.
Jason Lee
Jason graduated from the University of Wisconsin-Madison in 2019 with a B.S. in Neurobiology and Psychology. He then worked at Epic for a year before deciding to pursue an MBA in Marketing Analytics and Insights. About the choice he says "my decision to pursue an MBA is partially motivated by my experience working in my family's food and restaurant business."
While in school, Jason was part of the Hoofers Sailing Club and enjoyed events where he got to spend time having fun with his peers, such as TAPS. After graduating, Jason will be traveling to Europe where he'll visit Greece, Spain, Monaco, and Croatia. You'll see Jason again, he's looking forward to going to the Summit, connecting with students, and taking in badger football games as an alum.
What advice do you have for your first years and/or incoming students?
"Enjoy your time as an MBA student, it'll be over before you know it."
Nicole Monarrez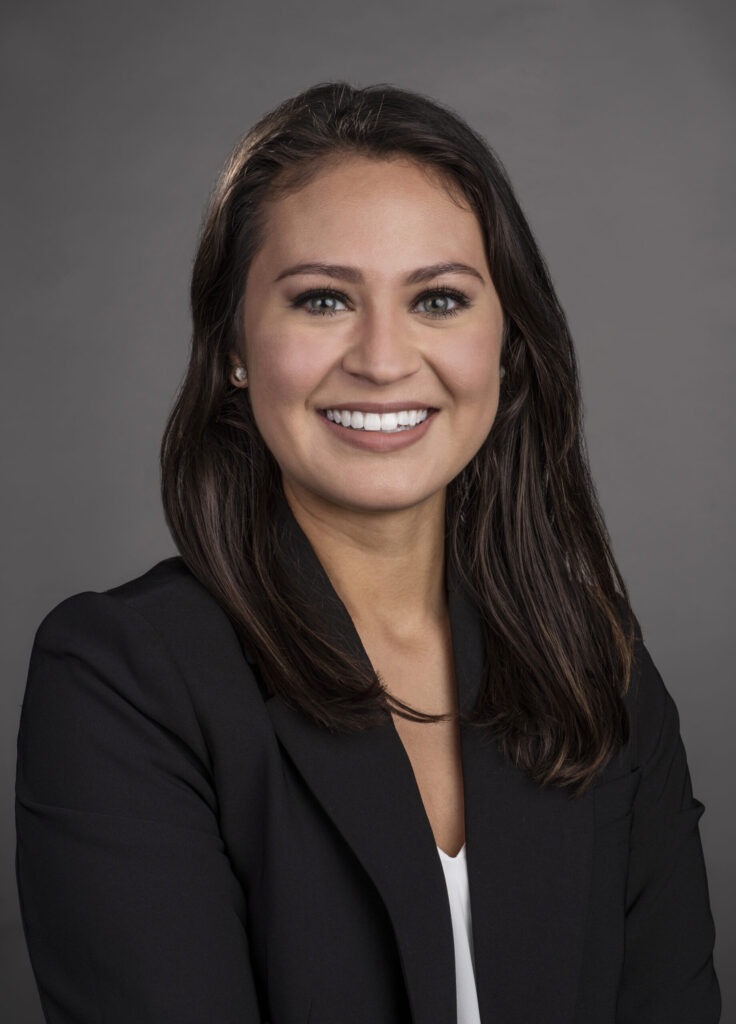 Nicole completed her undergraduate degree in Marketing from Brigham Young University. During her senior year there she worked as a marketing strategy consultant at the BYU Marketing Lab. There she worked on projects with MBA students and unlocked her skills in market research. Nicole was working at Shutterfly when a Marketing Analytics and Insights alum reached out to her about the WSB MBA.
While at Wisconsin, Nicole participated in the Data and Analytics Club, and the DEI club. Her favorite event was the Spring Ball. She looks forward to returning as an alum to help with Applied Learnings, and attending reunions and perhaps eventually board meetings.
Nicole will be soon be starting at P&G working on innovation in family care products. "I'm looking forward to learning the methods and mindsets that P&G is famous for" she says.
What advice do you have for your first years and/or incoming students?
"Use all the resources you have for recruiting help. Career Services and alumni are incredibly helpful and super willing to help. Use them!"
Krystal Tran
Krystal came to the WSB from Vietnam where she worked as a qualitative marketing research analyst. She did her undergraduate studies in International Business and Economics at Foreign Trade University in Hanoi. A self-described foodie, Krystal has a goal of 'eating her way' across the coast of Vietnam. Krystal was an active participant in many school activities while getting her MBA. Her most notable may be co-chair of the Graduate Marketing Network annual Case Competition. Her post­-MBA goal is to become a Consumer Insights Analyst in a client­ side company that is data­ driven and customer obsessed.
Bilal Usman
Bilal Usman graduated from the Institute of Business Administration Karachi with a Bachelor in Business Administration. Upon graduation, he accepted a role with Toyota Pakistan. In this role, he attained a basic understanding of B2B sales and project management skills. During his time at the firm, he implemented his quantitative skills to build demand forecast models and had limited exposure to Marketing Research.

After working at Toyota for 2.5 years, Bilal migrated to the US and accepted a position as a project manager at a mid-size firm – Simply Residential. During this time Bilal learned new skills such as evaluating campaign performance through Google Analytics and generating insights. But after working here for a few months, he realized that he needed to further his education in order to reach the next level in his professional career where he aspired to be.

So in 2019, Bilal moved back to Pakistan to focus on his GMAT and MBA search, while working as a marketing manager at a startup by the name of CelVas. While at CelVas, Bilal focused on launching the firm's products into new segments and expanding into newer markets. During this time he had more exposure to Marketing Research, and that's what motivated him to pursue his specialization in Marketing Analytics and Insights from UW Madison.
During his time here, Bilal enjoyed swimming, riding his bike, and playing ping pong with friends. The MBA Spring Ball was his favorite event. He's looking forward to spending time with his family in Madison while still searching for his perfect full time role. Bilal's ready to be a badger alum, eager to help the next classes with applied learning and partaking in alumni reunions.
What advice do you have for your first years and/or incoming students?
"Enjoy the experience. It goes by pretty quickly."
Amelie von Below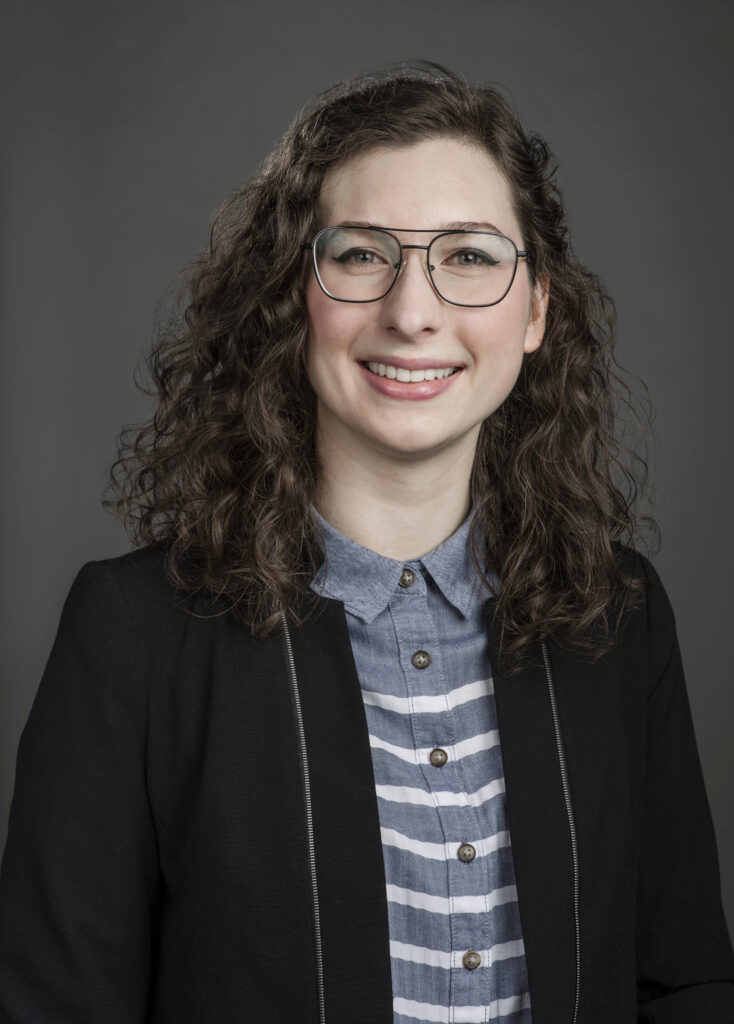 Amelie spent the first half of her childhood in Germany and the second half in the U.S. She says "while I grew up speaking English at home, moving to a different country was a bigger culture shock than expected, and I spent a long time trying to understand why there were such big differences between both places. This spurred a curiosity as to what causes differences in behavior between people, including differences in consumer behavior. After earning my BBA in Marketing at UW-Madison and beginning my career in online marketing and getting to work with a lot of quantitative data, my curiosity drove me to want to understand the "why" behind the "what" that I was observing. Who were our customers? What was driving differences in purchase behavior? I knew that UW had an excellent MBA program with particularly well-renowned marketing specializations, so choosing to return to Madison for my MBA was a natural next step in achieving a career in marketing insights."
During her MBA Amelie served as co-president of the Data Analytics Club, which piqued her interest because she wanted to improve her technical skills early on in the program, and wanted to understand what topics were being discussed in the industry. However, to Amelie the MBA winter ball felt particularly special. "We had spent our entire first year of our MBA in a hybrid setting with no in-person events. The winter ball was our first opportunity after quarantine to get dressed up, celebrate, and to get to know each other face-to-face making up for lost time."
What's next for Amelie?
I'm excited to start my role as Associate Insights Manager at PepsiCo in Purchase, NY later this summer. I will most likely be returning to the Shopper Insights team, which is the team I worked on during my summer internship. I am looking forward to moving back to a big city and to make an impact on the business. It will be interesting to learn more about the beverage side of PepsiCo's business since my internship was based out of Texas (though it was remote), where the snacks business sits. Lastly, I'm very excited to reconnect with the many UW alumni at PepsiCo!
I am looking forward to traveling to Europe to visit family and friends that I haven't seen for two years. I'll be visiting close friends in Berlin and my grandparents and aunt and uncle in Frankfurt, as well as doing a little trip to Belgium (one that originally got cancelled due to COVID). I am also looking forward to getting some rest after working hard to finish the MBA strong, and to planning an exciting life in NYC.
What advice do you have for your first years and/or incoming students?
"Choosing to do one thing as an MBA student always means trading off something else, so make sure you are intentional about how you spend your time (including taking time for self-care). Have fun and relax this summer so you can start next semester energized."
Daniel Waller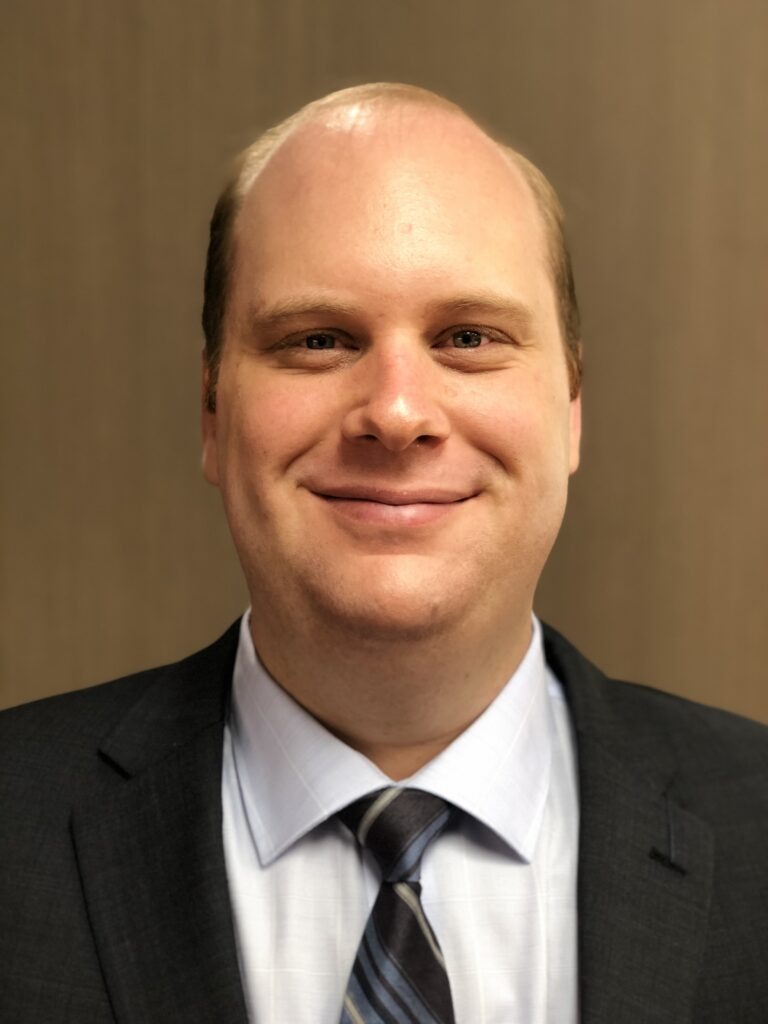 Daniel started out seeking a career in Biology. While working towards his major, he took several psychology courses which gave him an interest in decision making and why people make the choices they make. After several years working as a mathematics tutor, he felt the urge to expand on his knowledge of psychology in an applied setting. This led to researching the top marketing programs in the country. "I selected Madison due to it having the perfect balance of general business and leadership and a specialized marketing curriculum that would enrich my knowledge of the field" says Daniel.
Some of Daniel's favorite events included anything involving trivia and learning more about other cultures. Though he captured the opportunity to attended many great events put on by Out4Business, The Graduate Multicultural Business Association, and Graduate Women in Business. He also enjoyed the two case competitions he entered and is "proud to have won one of them and placed second at the other". The main club Daniel participated in was the Data Analytics Club, which provided numerous interesting looks into topics that will be important in his data-heavy career. Daniel says "my MBA experience was challenging and at times overwhelming, but it helped me to become a much more confident and whole version of myself compared to who I was before". As an alum he is "definitely most excited to reunite with my Nielsen Cohort! I also have many friends from other specializations I hope to reunite with as well."
What's next for Daniel?
Daniel will be starting at a full-time Senior Data Analyst role at AbbVie Biopharmaceuticals in July. There he will be responsible for exploring the extensive data reservoirs of AbbVie. Finding meaningful and actionable insights to share with other branches of the company. "I am looking forward to exploring the Chicago area when I move there in July. In the meantime, I anticipate spending some time with my family in California. Then heading up to Oregon in Mid-June for my Sister's wedding!"
What advice do you have for your first years and/or incoming students?
"My advice would be to fully acknowledge and take in the fun you are having and connections you are making in the moment. Be truly aware of them while they are happening so that you do not look back and wish you had enjoyed the experience more while it was happening."
---