Letter from the Director
by Kristin Branch
2020! Another decade behind us…
Hello Nielsen alumni & friends
I hope you are enjoying this new year and thank you for spending time catching up on the A.C. Nielsen Center.
Fall 2019 was not only a big semester of activity for us but also it marked the launch of our new name and next chapter of the A.C. Nielsen Center – now the A.C. Nielsen Center for Marketing Analytics & Insights! We are thrilled to be introducing three new classes into the curriculum to support the broadening of our toolbox to include analytical skills to accompany the already rigorous quantitative and qualitative tools we have covered for years. The new classes include:
Data Visualization – which utilizes how to effectively display analysis and findings in excel, r & Tableau
Data Technology – which teaches a variety of tools like SQL and python to scrape data from the web and other sources for advanced data synthesis
Experiments & Causal Methods – recent graduates will know we haven't had a business-school based experimental design class for years so we are thrilled to have this capability back in the Wisconsin School of Business.
Our other marketing research methodologies and application classes remain:
Marketing Research, the introduction class everyone takes in the first semester
Developing Breakthrough New Products
Marketing Analytics
Qualitatively-Based Marketing Insights
Marketing Consulting Practicum
Current Topics for Marketing Analytics & Insights
The name change and its new broader application to include analytical tools we hope will broaden our prospective student interest as well as potential employers are students want more flexibility in what options their MBA degree provides them. Additionally exciting, we have a donor supporting the new name and positioning with a major matching gift initiate where every dollar donated through the 2020 Summit, will be matched dollar for dollar up to $50,000! This has major implications for the financial health of our program as we have never received a gift of this magnitude since the initial A.C. Nielsen family gifts that our Center was founded under. Please make a gift today to help us reach our goal of collectively raising $100,000 to support this next chapter of the A.C. Nielsen Center.
Additionally in this fall semester, we welcomed a new Wisconsin School of Business Dean – "Dean Samba".  Samba has spent the fall semester in a strategic planning process which will be follow up by a variety of task forces that launch in spring to help us determine what paths and options for the Wisconsin School of Business to focus our efforts.  It is exciting to have such strong leadership and a now clearly stated mission "We connect and empower a dynamic community of lifelong learners, scholars and organizations to imagine, create and lead the future of business.'  On, Wisconsin!
As we move into 2020 – a new decade aligned with the new chapter of the A.C. Nielsen Center, we are focused on communicating our new name with an advertising campaign to target prospective students. We will share with you when we have creative to unveil – hopefully in early January! Exciting. The 2020 Summit is also a major initiative. Mark your calendars for Oct 8 & 9th here in Madison! We are aiming to grow the Summit attendees with more alumni and industry partners in attendance so please bring a colleague or your favorite partner as a way to show off your love for UW and the A.C. Nielsen Center.
Our students have been quite successful in their internship and full time job searches.  We have only one May 2020 graduate looking for a job and Rick Cardenas is focusing on the LA area as that is his home.  Let us know if you have any leads for him!  We have two students looking for their internships so also think of us if you know of any opportunities although I keep telling them it is only a matter of time before they get hired by some fantastic company as we have such a strong 100% internship placement rate!
Lastly, just a note of thanks and gratitude. I feel so lucky to be a part of the A.C. Nielsen Center. I love seeing your career advancement posts on LinkedIn or family pictures on Facebook, etc. We have a great community in the A.C. Nielsen Center and that is largely due to you and your experience here at UW. Janet Christopher set us all up for success – either directly in the first ~20+ years of the program but also as she continues to be a mentor and role model for me. When I think of how lucky I am to be with the A.C. Nielsen Center, Janet, Neeraj, Christine, and other team members, our alumni and industry friends all come together for an incredible winning recipe. Thank you to you all!
Cheers to you and your 2020!
On, Wisconsin!
Student Blogs
What you need to know to be a successful Marketer in 2020
by Tyler Vaughn, Class of 2020
The field of marketing has changed rapidly as we begin to enter the new millennia. Gone are the days where creative ad campaigns and eye-catching promotions will suffice for companies to get ahead of the competition and ultimately win the hearts of their consumers. Today's marketer must be equally proficient in analytical capabilities as they are in creative/strategic thinking. Excelling in today's marketing environment means being willing to understand the consumer through a cultural yet nuanced lens. Consumers want choices yet yearn for their brands to connect with them in a way that goes deeper than pure functionality. Read more…
What makes a great leader? Insights from IGNITE
by Chelsea Johnson, Class of 2021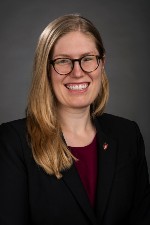 One of the best ways to bring learning to life is by real-life application. The IGNITE Leadership Week, held during a week-long break between the first and second modules of fall semester classes, is an opportunity for first-year MBA students to hear from leadership and communication experts and apply what we learn in a real-life case competition. Continue reading what makes a great leader »
Why I'm getting an MBA
by Ian Hooper, Class of 2021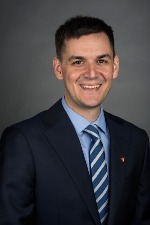 My undergrad degree was in music, and post-graduation I went into teaching and performing as a career.  A desire to move abroad and experience a different culture eventually led me to Taiwan, where I lived for two and a half years.  Upon returning to the states, I pursued yet another passion of mine: food.  I would end up working in the food industry for the next four years before finally leaving my job to pursue an MBA at UW-Madison. Continue reading why Ian is getting an MBA »
Current Topics in Marketing Analytics & Insights in 2019
by Max Maiken, Class of 2020
One of the unique aspects of our curriculum in the A.C. Nielsen Center is a course called Current Topics. Our center director, Kristin Branch, teaches the course which is delivered as a mix of classroom instruction and hands-on, experiential learning. This semester's Current Topics was especially engaging and we covered a lot of ground. Personally, I love how the class allows us to creatively blend our MBA coursework with real world marketing problems which gives us a competitive advantage when preparing for the business world. Continue reading about Current Topics Course »
Alumni Spotlight: Marjorie Scott
by Chantell Hernandez, Class of 2021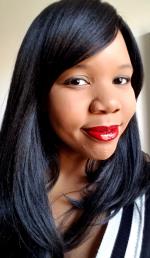 Marjorie Scott (MBA '12) is an A.C. Nielsen Alum and a fellow of the Consortium for Graduate Studies in Management. Currently, she is the Global Marketing Sciences Education Lead at Facebook. She takes the reports from Facebook's data scientists, interprets their significance, and reports their findings internally to Facebook's marketing and sales teams and externally to key customers. Her projects allow her to travel the world; most recently she traveled to Mexico City, Dublin and Sydney. When not traveling, she is based out of Facebook's main headquarters in Menlo Park, California. Continue reading the Alumni Spotlight on Marjorie Scott »
The 2019-2020 A.C. Nielsen Giving Campaign!
As the A.C. Nielsen Center continues to evolve to educate the insights leaders of tomorrow we are embarking on a major A.C. Nielsen Giving Campaign  aiming to raise $100,000. As we enter the holiday season I'm asking you to include us in your charitable giving and help us reach this goal by giving today! We already have a generous offer to match every dollar donated up to $50,000! Malcolm Thorne, Class of 1996 and one of our Alumni Representatives, has graciously started this campaign with his matching gift and has a special Campaign kickoff message for all our alumni:
"As changes in IOT, connectivity and AI tools & techniques leads to an explosion in data and analytics, the global market is woefully short of qualified people to interpret these analytics, turn them into usable insights and ultimately winning business strategies. This is creating a unique opportunity for the Nielsen Center and UW-Madison as a whole to lead in solving this talent problem. This IBM study provides interesting insight into these trends.
I am passionate that marketing research/consumer insights professionals need to be front and center as the strategic translators in this evolution. No other constituent has the unique combination of data, statistics, consumer and strategy skillsets.
As the A.C. Nielsen Center celebrates its 30th anniversary and Dean Samba builds out his vision for analytics leadership at Wisconsin, the Center is in a unique position to capitalize on this trend. David and I have two primary objectives this year.
Second expand the scope, audience and influence of the Summit.
We need your help on both of these fronts to make this happen.
First, mark your calendar for the 2020 Summit on Oct 8th and 9th of 2020. This is the year you are going to want to be there. Don't tell us you have work to do – bring your colleagues with you. Last year we had 208 attendees. This year our goal is 300. It won't happen without your support.
Second, I am sure the Nielsen Center has played a major role in helping you get to where you are in your life today. Let's thank the Center together for what it has done for us and enable that opportunity for future generations of Nielsen Alumni. As the world continues its fascination with all things analytics – let's ensure they know that the Nielsen Center is where the world's best strategic talent gets trained.
I am offering to match up to a total of $50,000 in donations to the A.C. Nielsen Center from either individuals or corporations as part of this campaign. Please ensure that I need to spend every dollar of this $50K match. I hope you will join me in helping setup the center for future success. Thanks in advance for your support and look forward to seeing you in October of 2020."
–Malcolm Thorne, Class of 1996
Summit Information
We're celebrating! 2020 is our 30th anniversary and we're excited to welcome alumni, friends and industry partners to campus to learn, network, and celebrate with us.
The Summit is an invitation-only educational conference focused on an industry theme of the alumni's choosing. The voice of the alumni is coordinated with the help of the A.C. Nielsen Center alumni representatives, David Gailey and Malcolm Thorne. This year the theme is The Power of Collective Insights: Drive innovation and change through leveraging analytics and insights.
The Summit is the afternoon of Thursday, October 8, 2020 and all day Friday, October 9, 2020 and is held at Grainger Hall and Union South on the UW-Madison campus.
---