Letter from the Director
Hello to all Badgers & Friends of Badgers!
Happy Holidays to you and your family.
We're excited to share with you our pictures and articles from our fall semester in this newsletter. It was SO NICE having students back in Grainger and across campus giving us the ability to have pictures together and stories from in-person events this semester. As you all know from your own interaction with the A.C. Nielsen Center, so much of what we do is building relationships, and the ability to do that both in-person and virtually this semester was delightful. A big thank you to all who connected with our students – mock interviews, networking chats, mentoring, interviews, class speakers and hosted visited – you all are an amazing set of friends. Thank you.
Our big effort of 2021 was going through the reimagined Marketing MBA effort to refresh our curriculum which led to introducing a new specialization in Tech Product Marketing as well as the creation of the Marketing Leadership Institute. Both of which will go into effect this upcoming summer. The Institute (MLI is likely to be our abbreviation) is a merger of the A.C. Nielsen Center and Center for Brand & Product Management; giving us the ability to take all of the best practices from each Center, create some innovations and yet keep the specialization communities (yes, there will be a A.C. Nielsen Hub in the new MLI!). The official approval process for the MLI was completed late in December so watch out for the formal announcement in early 2022 and then again when it officially opens in July 2022. Also keep an eye out for a request in January as we need your help in collecting photos, memories, shout-outs, etc. to the many board members, industry connections and Center activities that impacted your experience at UW. We will be putting together a memory book to share with our board members and friends as a keepsake of all things wonderful with the A.C. Nielsen Center. This will be fun.
We look forward to celebrating the new MLI at our Marketing Summit September 29 & 30, 2022. Please mark your calendar as we hope to welcome many alumni, board members, emeritus board members and as many friends as we can. The event will be in person; assuming the pandemic is in a better situation by this upcoming fall. We expect to open registration and we will be confirm more speakers in January. This event will feature keynote speakers, concurrent tracks aligned to our three marketing specializations and an Alumni Spotlight track where we will have 10m 'Ted-like Talks' featuring alumni career path stories. If you are interested in hosting a talk or have a recommendation for someone who would be good– please let us know. Information updated regularly on the Summit website.
In the newsletter you will find stories about our students' experiences. Most of our students' summer 2021 internships were virtual (but not all!) and Nicole's write up on her experience at McDonald's is a fun read. It is so thrilling to learn through our students' experiences. Enjoy. We also appreciate the alumni updates we get to share. We love the new baby, engagement photos, any update really – we miss you guys and enjoy being able share your life updates. Special thanks to Emily Litvak for being our Alumni Spotlight and letting current 2nd year, Olga Coffee write up that interview. Thank you.
I will be in touch in January with a request for guest speakers and other ways to support our program in the spring semester. You'll also see a Donate Now button below. We are very appreciative of your financial support as well as your time – both are very needed. The Nielsen family endowment covers about 50% of our annual budget, so we have to raise the remaining through board dues, consulting practicum projects and donations. Again, thank you for your support.
As always, please let us know if there is anything we can do for you. We love sharing out job opportunities when we have them to share and I love helping alumni find their next job when its time. If you have a friend or co-worker who is interested in learning more about the marketing analytics and insights career path or is considering getting an MBA – please connect them to me. Alumni & friend referrals often produce our best students.
All my best to you and your family.
On, Wisconsin,
-Kristin
About our Students
Student Articles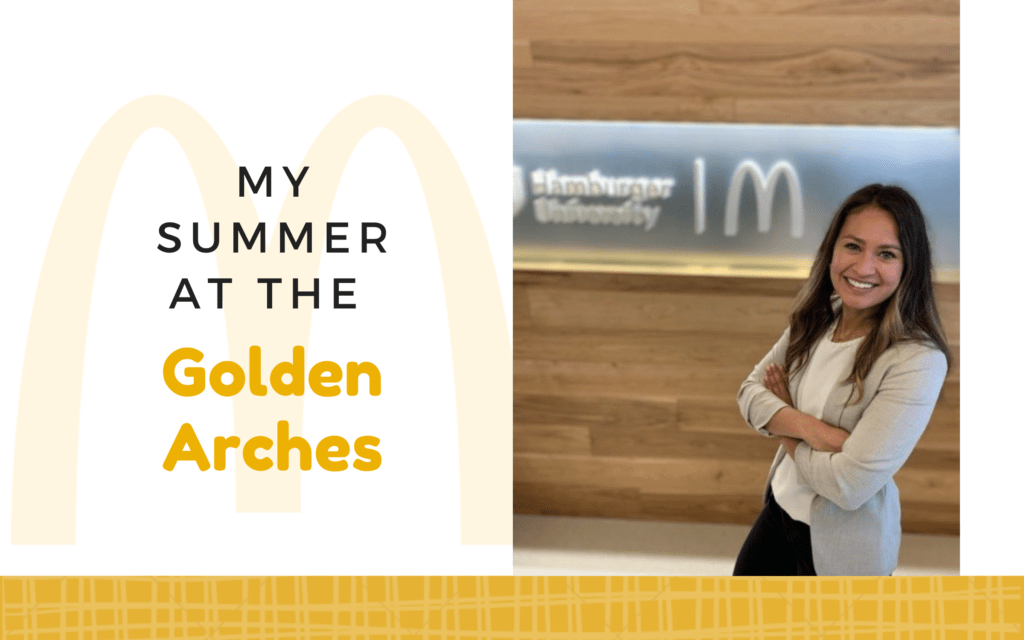 My Summer at the Golden Arches
By Nicole Monarrez
"Welcome to McDonalds, are you using the mobile app today?"
My capstone project as a graduate intern on the US Consumer Insights team at McDonald's focused on the mobile app, specifically on a payment feature used as part of the Loyalty program. My task was to conduct research to provide recommendations on how to further drive adoption of this new payment feature.
A Business Plan for BlkBld & Co.
By Gladis Guerrero Gee
For the second year of my MBA at the Wisconsin School of Business, I am fortunate to be part of the Wisconsin Enterprise Development Fellowship. As a result, many of my courses this fall were entrepreneurship-focused. For my Venture Creation class specifically, I was honored to have the opportunity to join Joseline Nyinawabera and work on her existing business BlkBld & Co.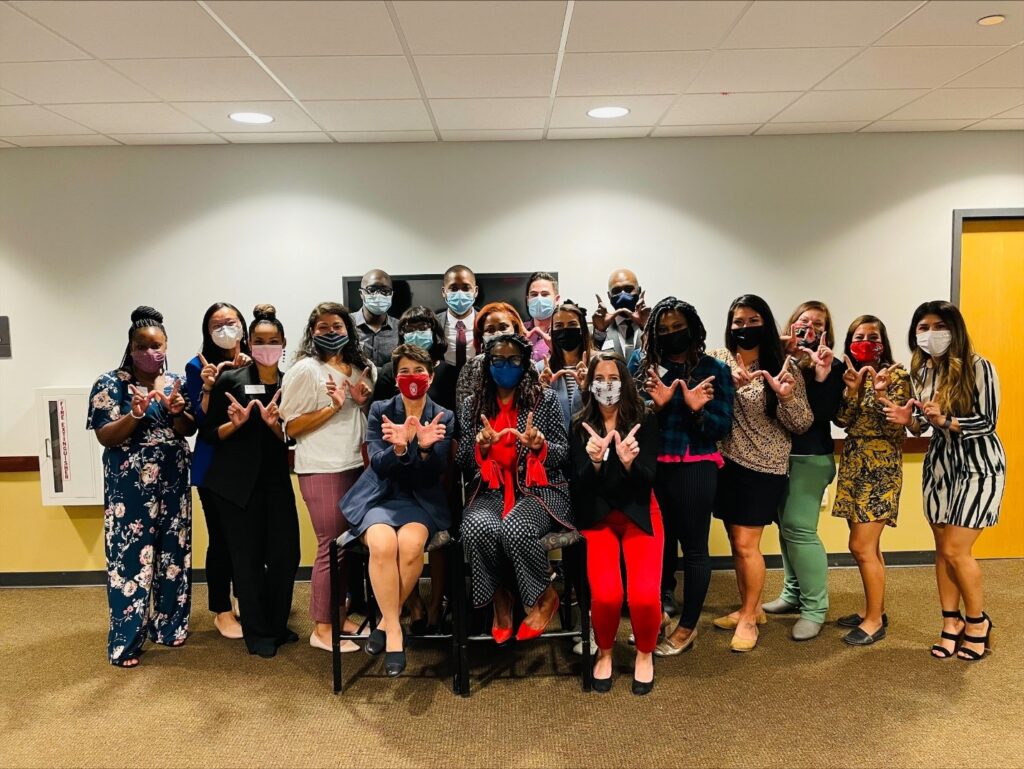 This Fall's Weikel Speaker Series
By Victoria De Bella
The Weikel Speaker Series allows UW-Madison students to interact with business leaders up close in a way that creates a mix of respect, wonder, and awe when those leaders share their stories and insights.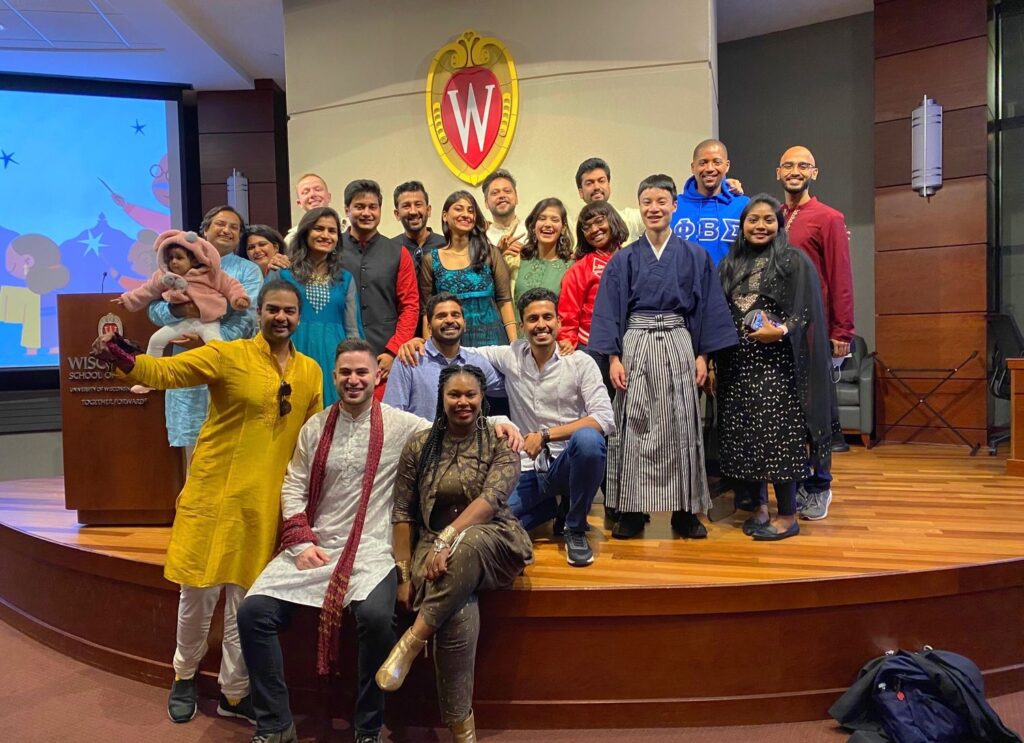 Student Organizations
By Logan Butson
Participating in a student led club or organization in the UW-Madison MBA program is a fantastic way for young professionals to pursue their passions or interests outside of the classroom…
Alumni News
Updates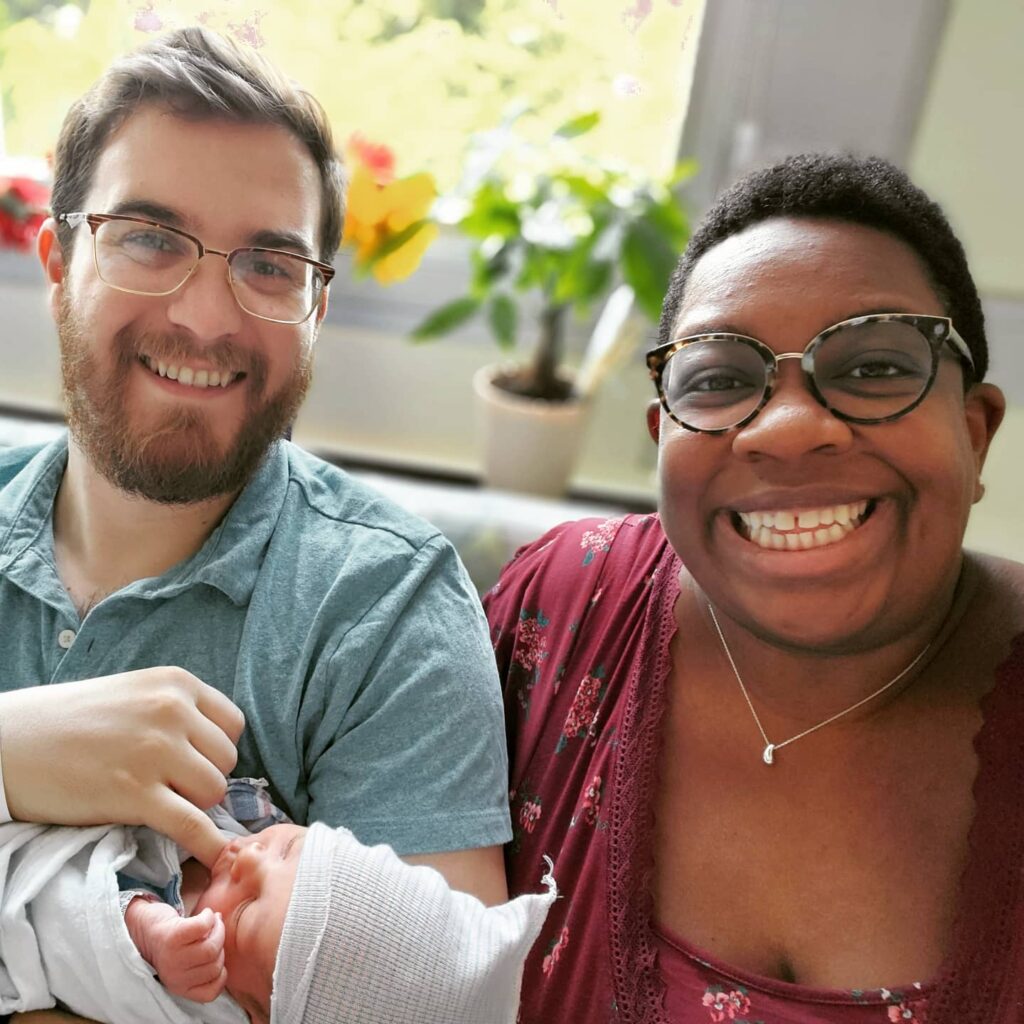 Hunter Cook '18 and wife, Gabrielle, welcomed their first child, Xavier Cook, on September 11 at 5:05pm.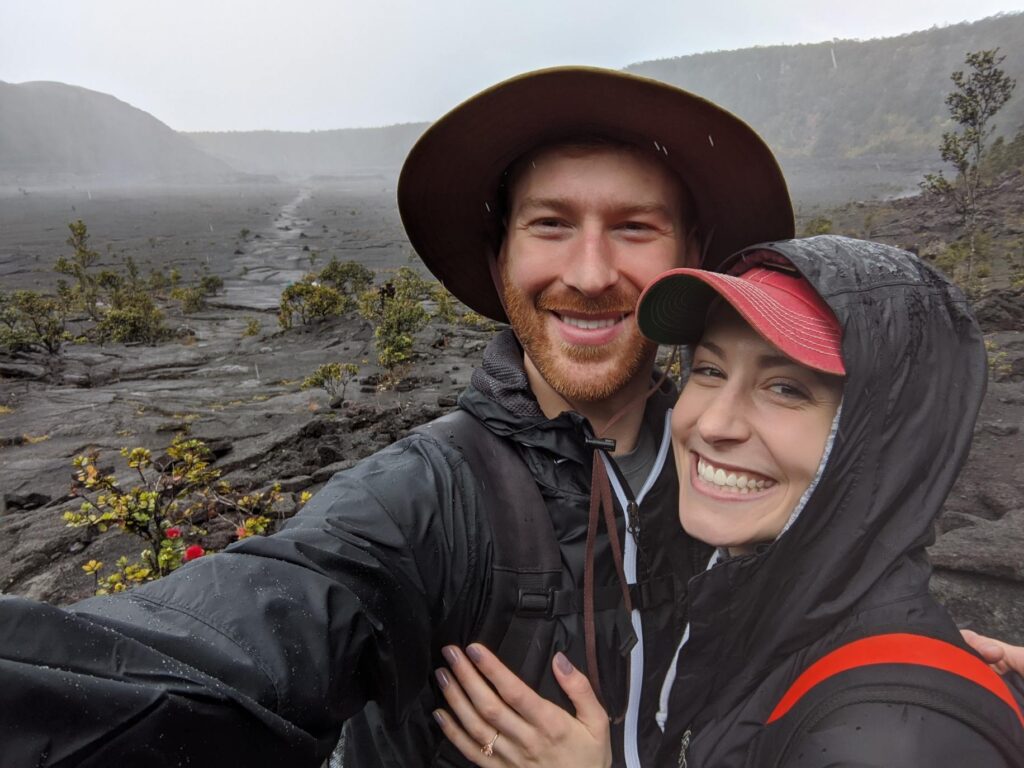 After meeting during their time in the MBA program, Alex Grinsell '18, and Nathan Deicher have gotten engaged. The two recently added Maggie the maltipoo to their family and are currently planning a wedding amidst the pandemic.
Spotlight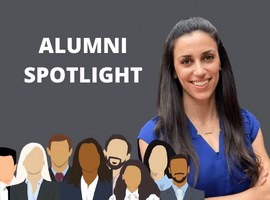 Emily Litvak
By Olga Coffee
The Alumni Spotlight series was designed to give students the opportunity to connect with alumni while providing a way for our network to keep up–to-date on their peers. Olga Coffee, Marketing Analytics and Insights Class of 2022, reached out to alumna Emily Litvak for this spotlight.
The Marketing Summit
Save the Date for the reimagined Marketing Summit: September 29-30, 2022
For over 20 years the A.C. Nielsen Center has hosted a biennial alumni and friends conference. The changes to the Marketing MBA curriculum and Centers provided the perfect opportunity to expand and rethink the Summit. The new Marketing Summit will focus on a broader audience, providing content in the areas of Brand Management, Consumer Insights, Marketing Analytics, Tech Product Marketing and General Marketing Management. We're excited to expand the functions covered while still offering the tight-knit community feel for our alumni and industry friends. Speakers and information is being released continuously on the Marketing Summit website.
Get Involved
Donate
Please consider funding the next generation of marketing analytics & insights students by including the A.C. Nielsen Center in your annual charitable giving. Your gift ensures we can address both immediate needs and long-term goals.
Step into the Spotlight
Share your career path, success stories, and/or sage advice by hosting a virtual Alumni Lunch & Learn or be interviewed by a current student for an Alumni Spotlight posted to our blog site. Please reach out to A.C. Nielsen Staff members if interested.
Share a Memory
Help us with our spring celebration. If you have a photo, memory, quote or something else to share about the A.C. Nielsen Center External Advisory Board, please email it to a staff member. We'll be reaching out with a formal ask soon.
---