Letter from the Director
by Kristin Branch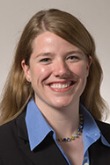 I hope this letter finds you healthy as we find ourselves mid-pandemic – what an unusual spring semester!
As we acquiesce to life in a pandemic, we are excited to have many things we can celebrate. Last weekend the Class of 2020 graduated and so, we, of course, celebrated them and all their achievements. On Saturday, in lieu of an MBA ceremony, the WSB hosted a variety of YouTube videos and participated in turning campus red by lighting up Grainger Hall. For our smaller A.C. Nielsen Center celebration we hosted a live, interactive virtual event. The Center event was particularly meaningful (due in most part to Christine Harrington's hard work) and it ended up perhaps even more emotional that the in-person ones. A bonus was being able to invite the Class of 2019 since distance was irrelevant. It was a special afternoon. Congratulations Class of 2020! We are so proud to welcome you into our alumni network.
Student Blogs
Global Marketing Experience: India 2020
by Max Maiken
One of the most important aspects of my experience at UW-Madison has been the opportunity to travel abroad to see the world through the lens of a marketer. Taking the lessons of the classroom and translating them across cultures is essential for today's world. This year the trip was to India. During our time there we visited seven companies each giving us a perspective of the culture and how their business meets consumer demand. In our short time there we developed a good sense of some consumer segments, over-indulged in the cuisine and left with an appreciation of the culture that will certainly grow as we now can put faces to a place. Read More…
Experiential Learning: Marketing Consulting Practicum
by Rick Cardenas
As second years in our final semester of the Wisconsin MBA, Marketing Analytics and Insights students are required to take the Marketing Consulting Practicum. This is a four-unit course where we pair off with another class member to work on a semester-long project and essentially serve as consultants to companies such as Microsoft, SC Johnson, and American Family Insurance. This semester, I've had the pleasure of serving as a consultant to PsiAN, a non-profit that is dedicated to advocating for psychotherapies of depth, insight, and relationship. Read More…
Trends to Watch
by Ty Vaughn
It's the start of the 2020s and even though the new decade hasn't gone off to the start that most of us expected, we are still seeing remarkable things happening in the world of marketing and advertising. Here are some of the things for marketers to keep their eyes on as we begin the new decade. Read More…
Transitioning to a Virtual World: Getting an MBA during a Global Pandemic
by Bryson Smith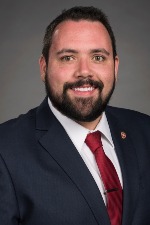 Little did I know on March 11th, as I made my way to my Multidimensional Scaling, Cluster, and Factor Analysis course, that the 3 hour lecture ahead of me wouldn't be the only thing I would be trying to wrap my head around. As we feverishly tried to copy down every word on how to perform a Promax rotation in SPSS when doing Confirmatory Factor Analysis, an email from Chancellor Blank arrived which instantly turned us from our notes to Slack. "Schools Cancelled. Official." popped one message. Another read "No classes in person till April 10." Then a flurry. "What about Spring Ball? Canceled too?" "The Cubs game?" "Do you think we'll come back April 10th?" "I wonder about Graduation…" Read More…
Reflections on Two Years as a MBA Student
by Dani Klunk
When I started my MBA, I heard over and over again, "You're going to blink, and it'll be over". Of course, I was skeptical at the time, but it turns out that every single person who said that to me was right.
As I reflect on my time at Wisconsin, it is difficult to put my emotions into words and it's truly hard to believe that my MBA experience is coming to an end. My time at Wisconsin and as a student in the A.C. Nielsen Center for Marketing Analytics and Insights exceeded my expectations beyond expression. Before starting the program, I thought it would be scary, intimidating, and incredibly competitive. To my surprise, however, it has been quite the opposite. It has been rewarding, collaborative, and one of the best experiences of my life. Read More…
Storytelling with Data
by Emily Litvak
Have you ever heard someone mention the importance of storytelling? Over the past few years of my career and during my time as an MBA student, storytelling has been a buzzword to say the least. Why do people keep talking about it? Because storytelling seems to work. It's proven that people remember stories better than they remember data or other, more linear presentations of information. Stories work because there's an emotional element. There's a beginning, middle and end that's easy to follow and that's tied to emotion. And we know that people remember things when emotions are involved. Read More…
Alumni Spotlight: Manish Tewani
by Matt Steinschneider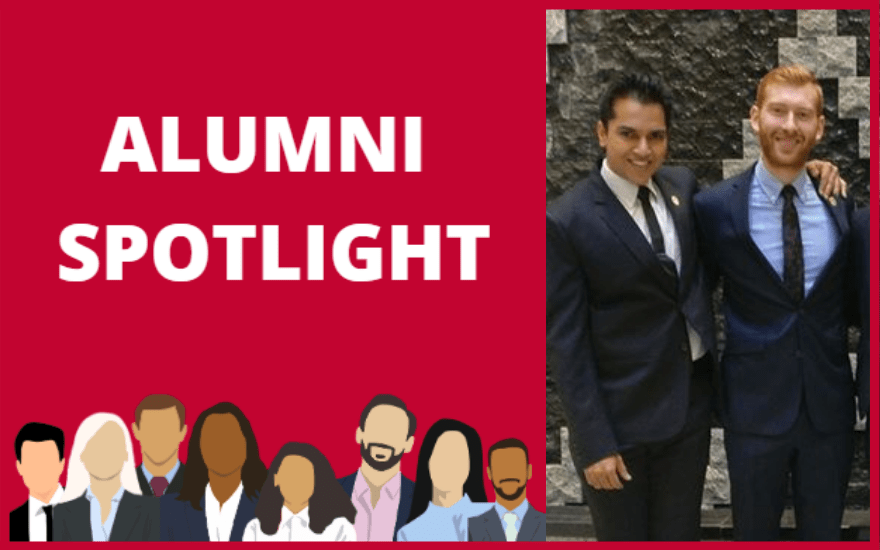 First year student Matt Steinschneider caught up with Class of 2018 alum Manish Tewani to share with all of us what drove him to the UW MBA Program and what life has been like post-graduation.
Matt: What would be your elevator pitch?
Manish: My quick elevator pitch is all about my experience with my MBA. Read More…
Celebrating the Class of 2020!
Congratulations to the A.C. Nielsen Center Class of 2020 Graduates! This year's class has proven their smarts, their dedication and their ability to overcome anything. Each one of them is full of personality that will be missed around the Center. Get to know the Class of 2020 better as we celebrate their graduation. Read about the class here…
Our Semester in Photos
Thank You
Once again we bestow a hearty thank you to the alumni, board members, industry partners, and colleagues that helped us this year.
Without your support, your time, your dedication and your donations the A.C. Nielsen Center would be unable to offer the wide variety of experiences and depth of learning of which we've come to be known. We are confident that our graduating class are more than prepared for their upcoming insights and marketing analytics roles and are ready to tackle the challenges. As we celebrate their hard work and accomplishment we also celebrate our network that has helped us get here; as we cheer for them, we cheers for you. Thank you for your continued support.
---