Throughout my time as a student in the Wisconsin MBA Program I have had the opportunity to connect with dozens of talented and driven alumni, many of whom joined the program as a way to jump-start their careers in brand and product management. One such person is Sean Kristl, a CBPM class of 2017 alum, who has also served as a valuable mentor to many students (including myself) since his graduation. I recently had the opportunity to catch up with Sean and learn more about his past experiences as a Wisconsin MBA student, and am excited to share more about his career path and current interests.
Sonia: What were you doing before you started the MBA program, and what drew you to the Wisconsin School of Business?
Sean: Prior to applying to the MBA program I was working in advertising, specifically in the auto industry. I worked with a lot of brand managers and liked how they were able to see a holistic picture of their products and brands, whereas in advertising I only ever saw brands from the consumer's point of view. I really wanted to be able to own the brand from beginning to end and play a greater role in driving its success.
Once I had decided that I wanted to pursue a career in brand management I knew that getting an MBA would be the best way to facilitate this career transition, so I started researching schools. The Wisconsin School of Business's MBA program stood out to me because its specialization model would allow me to focus on the specific topics I was most interested in. Additionally, after learning more about the CBPM's recruiting partners, I felt confident that Wisconsin would give me the same career opportunities as some of the country's top-rated schools, but with a much better return-on-investment.
Sonia: What is your favorite memory from your time in the Wisconsin MBA Program?
Sean: My favorite memory from my MBA experience was going on an international trip to China with other CBPM students where we traveled to Beijing, Shanghai, and Guangzho. There is no better way to bond with your classmates than navigating a foreign country together while also learning more about business from that country's perspective. The trip was incredibly eye-opening because China is so different from the U.S. both politically and culturally, and it was overall a great experience.
Sonia: What is your current role, and what do you find most rewarding about your work?
Sean: I am currently a Senior Associate Brand Manager on Silk innovation at Danone North America.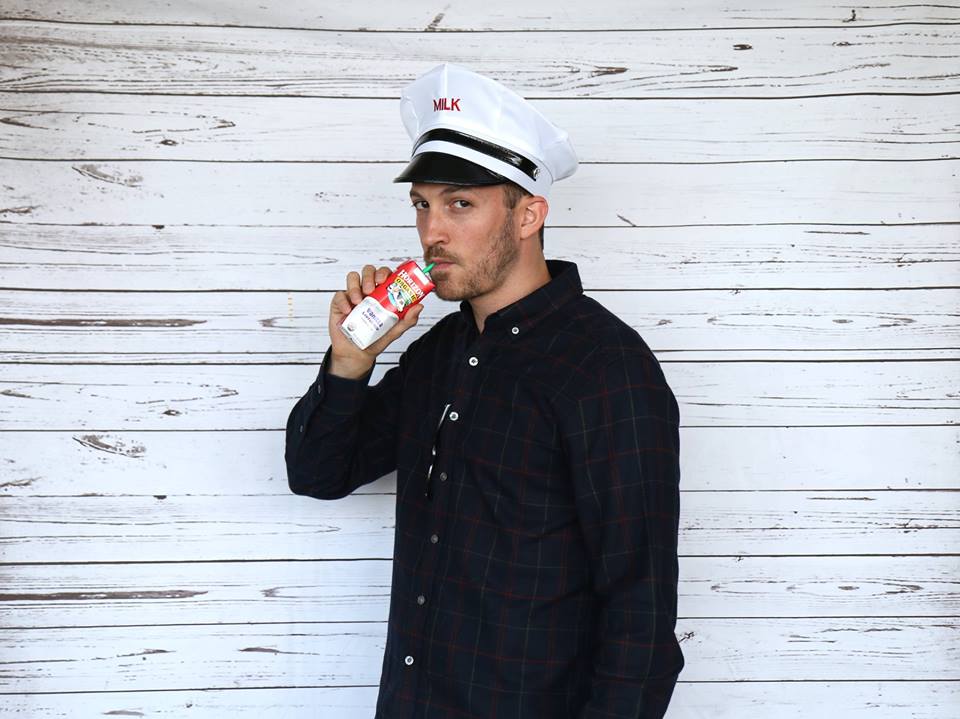 I have always been passionate about health and plant-based living, so one of the key reasons I wanted to work for Danone was because it is a company that is providing better-for-you food options for consumers. Danone's products are not only better in the sense that they are healthier than many other food products, but they are also much more sustainable and better for the planet. By working at Danone, I feel like I'm able to introduce new projects and food options that provide a sustainable solution for both the planet and consumers' health.
Sonia: What are some other hobbies or interests that you like to talk about?
Sean: I have always been a huge soccer fan and was playing on three different intramural teams, some of which consisted of other Danone employees, prior to the Covid-19 outbreak. Danone actually organizes a "World Cup" tournament every other year where teams first compete within each office or plant. The winning teams move on to the regional finals, which in our case includes all of the winning teams within the U.S. and Canada. From there, one men's team, one women's team, and one co-ed team from each region move on to the international finals and compete against each other. The last tournament was held in France, and our Broomfield, CO women's team made it to the semi-finals, so they got to fly out to France for the competition! It's a fun way to keep all of the offices from around the world connected.
Sonia: Lastly, what is one piece of advice that you would give to current MBA students?
Sean: I would tell current students that everything works out for the best. You've committed to getting an MBA and you have worked incredibly hard during your time in the program, so don't dwell too much on small things that aren't worth stressing over. Even if you happen to mess up an interview, you will have so many other opportunities and make so many connections during your time in the MBA program that you will end up where you want to be if you just keep working towards it.
---