Letter from the Center
Happy New Year from Madison!
As the Center for Brand and Product Management heads into 2020, we have both a great deal to be thankful for in 2019, as well as much to look forward to in this New Year.
We were fortunate this fall to welcome an exceptional group of first year students into the Brand Center family. Despite double digit declines in MBA applications across the country and at the UW, we continued to attract an intelligent, ambitious, and high quality group of individuals to the CBPM class of 2021.
We are thrilled that everyone from the CBPM Class of 2019, secured full-time positions before graduating from the program. It is a testament to each of the individuals from this class, as well as the program, that on average they increased their pre-MBA salary by +67% with their new positions. The CBPM Class of 2020, is also very close to each student securing a full-time position before graduation in this new year. We hope it is gratifying to everyone associated with the program–from faculty, to staff, to alumni, and the advisory board–to realize that you have contributed to the success of our most recent alumni and our current second year students on their career journeys.
Finally, we want to thank all of you that contributed this past year to the CBPM!
---
Student Blogs
Overview of Fall Applied Learning Classes
by Michael Rennerfeldt, Class of 2020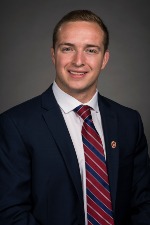 This semester myself and other students in the Center for Brand & Product Management had an intense fall Applied Learning, where each week we had representatives from nine different organizations come to host an interactive case which we participated in. We covered new and relevant skills each week that has helped prepare us for strong careers in Brand or Product Management. The topics ranged from "How to Effectively Manage Teams" to "Collaborating as Marketing Mangers and Product Managers". Each week we got a glimpse into how incredible companies like Intuit, Boston Scientific, SC Johnson, & Procter & Gamble think about key topics relevant to companies is CPG, Tech, or MedTech. Read more…
Brand Management at P&G
by Michael LeNeveu, Class of 2020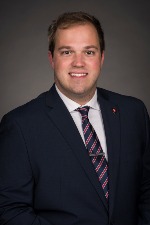 Procter and Gamble has been a part of my life since the day I was born. Growing up, my dad worked in a variety of finance roles for the company. We moved from our Toronto suburb, where most of our immediate family lived, to Cincinnati, Ohio in 1997 when he was transferred to a position at Headquarters. Cincinnati and P&G have been home from that point on. I have great memories of the holiday package that would come every year, with a vast assortment of new products that were launched that year, and P&G Day at Kings Island Amusement Park where the company rented the whole park for a day for its employees and their families. Read more…
Best Moves in Brand Management of 2019
by Bailey Hackbarth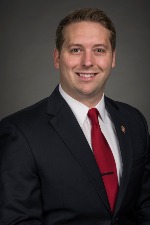 Each year, we round up the biggest moves that turned heads in brand management and consumer marketing – here are our picks for 2019.
Gillette debuts short film "We Believe: The Best Men Can Be"
Jumping headfirst into social cause marketing to kick off the year was P&G's Gillette, which in January launched its controversial short film surrounding sexism in the #MeToo ere. Read more…
What Makes a Great Leader? IGNITE Leadership Symposium
by Natalie Marinello, Class of 2021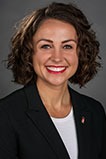 "The greatest way to live with honor in this world is to be what we pretend to be" — Socrates
For those of us who are unfamiliar with the region, a quick internet search reveals Smaland, Sweden to be a windswept, rural place.  It was in this rather unlikely location where, at the age of just 17, Ingvar Kamprad founded his business in 1943.  Kamprad's mail order company was focused on providing everyday household items to people at low costs.  Years after its creation, the firm launched its flat-pack furniture concept which enabled it to bring affordable and stylish, high-quality home furnishing products to more people.  The mission to "create a better everyday life for the many people" is still ingrained in the company to this day.  The name of Kamprad's company was IKEA. Read more…
---
Alumni Spotlight: Cassandra Begalle
by Kristin Bush, Class of 2021
Cassandra Begalle, a Center for Brand and Product Management class of 2016 alum, is a legend among the Center students. Her legacy as a super woman and mom rings throughout Grainger. It comes as no surprise that Cassie's success within the Wisconsin School of Business expanded into her career at Kimberly-Clark. Read more…
---
2019 WSB Advisory Board & Alumni Meeting Overview
Every other year we host an Expanded Advisory Board & Alumni Event. This is part alumni reunion, part conference, part advisory board meeting- but all fun! This year we chose the theme: Marketing & the Social Good. We believe, and have seen our alumni activate the idea, that marketing and business expertise can affect more than just the bottom line; it can improve lives.
First, we heard from Afdhel Aziz on the Power of Purpose. His inspiring talk on how to think holistically about using your position, your experience, and your time to affect social change was incredible to hear. We then used the brain power in the room to debate the business and ethics of Dick's Sporting Goods move on restricting the sale of firearms in their stores.
Finally, we tapped into our own alumni group to learn from a few alumni using their expertise to make the biggest social impact. First from Kurt Kober, Class of 2007 who is a VP at a mission based company, The Honest Compan. Next, Angela Peltzer Class of 2016, taught us about her role as a Product & Brand Manager for Innovation for Good, Sustainability & Stewardship at a traditional company, Kohler. Finally, we heard from Andy Freedman, Class of 2006, who used his expertise to found a non-profit, Miles4Migrants. These alumni showed us that whether you use your position in your career to affect change, or you use your expertise to make an impact in your off hours, our alumni can, and are changing the world.
To learn a more about these alumni and their work read the WSB's summary here and see a student's perspective from Hannah O'Brien here.
Thank you to all of our Board members who mentor our students, guide the Center & are lifelong partners to our alums. And a huge thank you to our alumni who came back & especially to our speakers! Can't wait to see you all next time.
---
2019 Alumni Giving Campaign
Thank you to all of our incredible Class Captains, alumni, Advisory Board members, and friends who gave throughout the 2019 Alumni Giving Campaign. With your help we crushed our goal and raised over $170,000! This money will go directly to supporting students in the Center including supporting their Global Course initiative this January!
We especially wanted to thank the Class of 2008 who created a scholarship fund in memory of Jill Kurzawa Witkowski.
If you didn't get a chance to give and would like to you are always encouraged and welcome to give directly to the Center here: http://supportuw.org/giveto/cbpm. Or you can give to Jill's fund here.
The Center relies on alumni giving back to support current and future students. We have always been proud give our students as much financial aid as possible and hope that this encourages you to give back to future generations of CBPMers.
Thank you again to our incredible Class Captains:
Carrie Rathod, 2005
Sarah Jones, 2006
Kurt Kober, 2007
Moira Adams & Terence Thomas, 2008
Shannon Robinson, 2010
Luis Otero, 2011
Drew Vernon, 2012
Erin Webb, 2013
Todd Hamilton, 2014
Jackie McAuley, 2016
Farin Williams, 2017
Jessica Schuh, 2018
---
Consulting Projects
Partner with the Center for Brand & Product Management to get an outside & innovative perspective on your company's marketing challenges. Our student consultants prepare actionable deliverables on real life business questions for companies such as Microsoft, PepsiCo, American Family, etc. Teams combine their knowledge & skills, the guidance of professional marketers & faculty, and cutting-edge research techniques & analytics to tackle the projects you just don't have the time or resources to complete on your own, at a fraction of the cost. The number of projects a semester is limited – schedule time to discuss your project with us today.
---
Keep Connected
Just as you are proud to be a CBPM grad, we are proud to have you as part of our team and want to showcase your news and accomplishments. Please keep us in the loop as you hit major milestones in your career and personal life. Suggested content includes: promotions, new employment, engagements, births, etc.
If you have any news that you'd like to share with us, please send it to Sarah Kervin at sarah.kervin@wisc.edu.
To keep up to date with our news, follow us on Facebook, Twitter, or Instagram.
---