Today we had the opportunity to visit Target Sourcing Services (TSS) India where we learned about the infamous Target supply chain and manufacturing process. Upon arrival to the offices located in New Delhi, we were shown the product room where many well-known Target brands were showcased. These brands included Opalhouse, A New Day, Project 62, and my personal favorite: Universal Threads. TSS manages sourcing from raw materials all the way to manufacturing and delivering products to Target stores.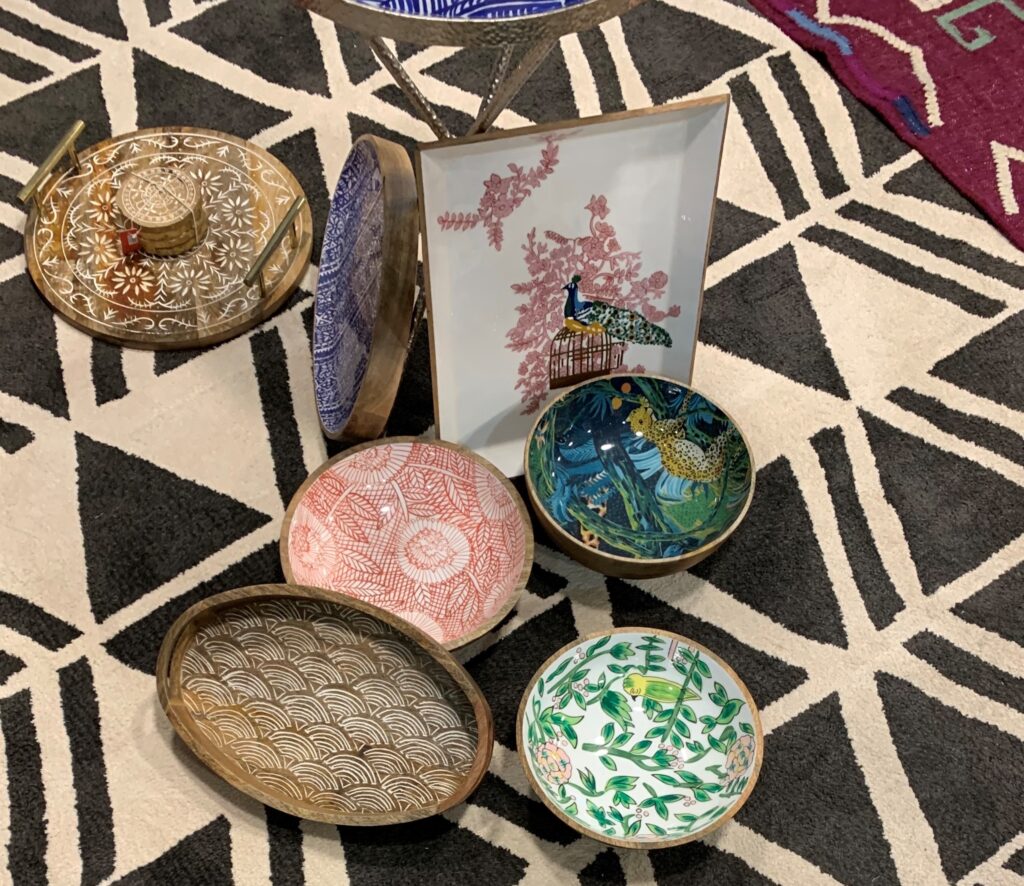 Target is dedicated to social responsibility and it shines in the Target Sourcing Service India office. TSS ensure that each vendor and partner operate under Target's promise for sustainability and labor ethics. Raw materials are sourced organically and sustainably. Labor laws are enforced to ensure that each craftsman and laborer works under proper conditions and receives the appropriate pay for their craftsmanship. Target also sets tight guidelines for each factory in order to perform net positive manufacturing. This dedication was later proven when we visited a factory producing apparel for Universal Threads.
After visiting Target Sourcing Service offices, we were invited to tour Radnik Exports, a leading garment export house in India. Throughout 12 factories, Radnik Exports produces approximately 1.2 million clothing pieces in a month. During our visit, Radnik was preparing for the spring/summer season at 85-90% capacity. The factory we visited specialized in apparel for American brands such as Universal Threads (Target), Ralph Lauren, and Tommy Jeans. We were shown the manufacturing process of garments starting from design creation based on mood boards all the way to packaging and shipping products to Target stores. While wandering the aisles of sewing machines, I was overwhelmed by the amount of time and precision going into the creation of these clothes. After watching a man hand-sew sequins, a process that takes 8-10 hours for one garment, I have a greater appreciation for all the sequined clothes in my closet.
Target Sourcing and Radnik Exports was an insightful experience that improved my perspective on the amount of work needed to create different products.
This article is part of the series describing the Marketing Centers' International Trip to India in January 2020. The international trip is the culmination of a two-credit course with the overall learning objective of expanding student knowledge of marketing and other facets of running a multi-national brand in high interest markets beyond the U.S. While on site we visit the marketing offices of several companies and receive engaging case studies on the local consumer, company operations and the challenges of 'local' marketing outside the U.S. Students walk away from the trip with a different perspective that prepares them further for working in global marketing and general management.
The 2020 course and international trip focused primarily on US based multi-national companies in India.
---