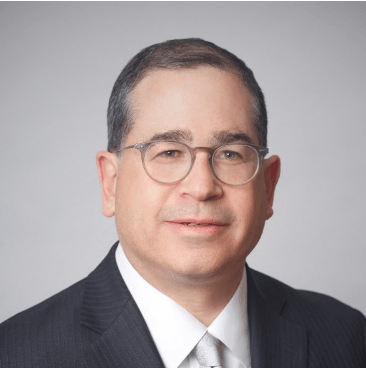 We are proud to welcome Glen Weiss, Co-Head of Real Estate, Vornado Realty Trust to our Board of Advisors. His industry insight and experience will be a valuable addition to the Graaskamp Center for Real Estate as we work to maintain our position as the global leaders in real estate education. Read below to learn more about Glen.
Describe your current position and what an average work day is like for you.
I am Co-Head of Real Estate at Vornado Realty Trust. My main responsibility is oversight of all office leasing activities across our three domestic markets in New York, Chicago and San Francisco. My day to day work life changes every hour – deal making, project meetings, property tours, lease negotiations and team catchups. Our business is very much "on the go" with a high work pace and always being available.
In your view, what is the biggest opportunity in commercial real estate today?
Historically, commercial real estate was regarded as one of the most reliable market performers providing stability, consistency and profits. The pandemic has certainly brought on many challenges resulting in high volatility in our markets. From rising interest rates, fast moving changes in technology and supply chain disruption firms like Vornado had to respond quickly by optimizing internal processes and continuing to evolve property technology offerings. Our biggest opportunity lies within the flight to quality office theme as tenants continue to greatly embrace amenity rich transportation centric modern office buildings. Additionally, the retail sector continues to improve and multifamily demand continues to rise as many young renters are moving back into the cities.
What does the world need from real estate professionals today?
Communication, communication, communication. It is more important than ever to be transparent, available and flexible.
What are the industry's most profound changes over the last 15 years? Looking to the future, how do you think the industry will change in the next 15 years?
Shifting demographics is one of the most important drivers of many key trends during the past 15 years. The baby boomer population has impacted the working-age population base and demand for office space. Millennials now comprise the largest generation in our national workforce and continue to influence work-life balance and workplace trends.
Tech related growth has to be mentioned as well. It has been a key driver in our national economic expansion and TAMI tenants have largely driven leasing in most markets around the country.
Workplace trends continue to evolve from open floor plans to shared offices to community/collaboration focused work spaces. Co-working has certainly made a substantial impact as to how landlords think about their buildings as we now have approximately 100 million square feet of these offerings around the U.S.
What do you enjoy most about being in the real estate profession?
The people. Our business is all about relationships, collaboration, being entrepreneurial and always in front of the marketplace players.
What's the most interesting or fulfilling project you've worked on?
Our recently completed project at The Farley Building in New York and subsequent headquarters lease for all of its 730,000 square feet with Meta was extremely fulfilling given its importance to our City and that it was completed at the height of the pandemic.
What advice would you give to our students who are about to embark on a career in real estate?
Work hard, work smart, meet as many people as you can, walk the streets, go into the buildings and treat others like you want to be treated.
---