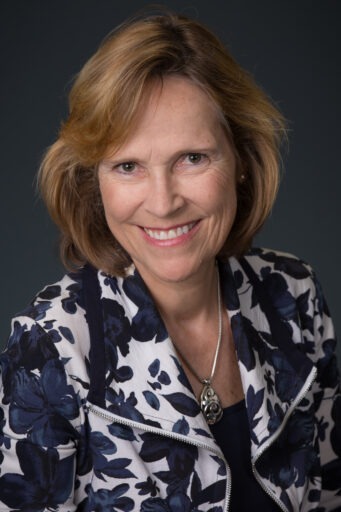 We are proud to welcome Lorrie Keating Heinemann, Madison Development Corporation (MDC) President & CEO, to our Board of Advisors. Lorrie's background in both the public and private sectors will provide valuable insight to the Graaskamp Center for Real Estate as we work to maintain our position as the global leaders in real estate education. Read more about Lorrie below.
Describe your current position and what an average workday is like for you.
MDC is a 501c3 non-profit (Est. in 1977) with a mission to provide quality affordable housing and small business lending. We own and manage workforce housing, including the 44-unit "Graaskamp" Apartments. We raised the Dane Workforce Housing Fund, LLC in 2020 to fill gaps in workforce housing projects and all of our investors are local Employers. We also manage the MDC Venture Debt Fund which provides loans to early-stage companies. As President of MDC, I tap into my experiences which includes starting my own investment business at age 24, raising over $140 million of Investment dollars for Banks and RIAs, and serving 8 years as the Wisconsin DFI (Cabinet) Secretary from 2003-2011. Our MDC team is very entrepreneurial and we're on track to double our assets from $24 million (in 2016) to $50 million by 2024. An average workday for me includes reviewing deals for our funds, meeting with Advisors and Investors, and working closely with our management team to meet the strategic goals set by our 13-member Board.
In your view, what is the biggest opportunity in commercial real estate today?
Opportunity depends on the goal. Having lived through the 2008-2011 real estate market crash as the Banking Commissioner (WI DFI), the short-term opportunity appears to be in LIHTC multi-family housing projects if your goal is to get projects done and make money. Since tax credit investors make up a large part of the capital stack, projects will likely get done. However, if your goal is to create (and keep) affordable housing stock in place to address the problem, then having projects eventually owned by non-profit entities will likely keep the units affordable even after the LURAs expire.
What does the world need from real estate professionals today?
Strong relationships, flexibility, knowledge of resources that can bring projects to reality, and expert volunteers and investors who are willing to look beyond the bottom line to address a community need – which in this case is workforce housing in Dane County.
What are the industry's most profound changes over the last 15 years? Looking to the future, how do you think the industry will change in the next 15 years?
15 years ago, Lehman Bros. failed on 9-15-2008; Real estate became illiquid and land values plummeted. The result was the FDIC marking real estate values down which forced Banks to raise Tier 1 Capital to shore up their balance sheets.
In the next 15 years, we will likely see more creative financial tools for real estate deals as Banks may continue to pull back on commercial real estate lending due to lack of deposits
The costs of construction and availability of materials (electric panels for example) rely on the global market for supply. ESG – Environmental, Social and Economic will be a key driver for investors funding new projects.
What do you enjoy most about being in the real estate profession?
It's very rewarding to be a part of the solution to create more quality workforce housing projects in the greater Madison, WI area. I love my pink hardhat and walking the construction sites. Most of all, I love hearing from tenants on how they appreciate the universal design and amenities we add to each project.
What's the most interesting or fulfilling project you've worked on?
Developing and owning The Graaskamp Apartments, a 44-unit workforce housing project at 1946 E. Washington Ave in Madison, WI. First, I was able to learn about "The Chief" from many UW alums. It's my understanding that he not only provided opportunity, he was brilliant and hard charging. Second, his passion for universal design and accessibility for all was based on his life experience. This really resonated with me as my sister Pat Keating was blind since Age 7. And third, I read the speech his mother (Lillian Graaskamp) gave at the 1989 Graaskamp Park dedication. Her amazing strength in sending Jim off to school in a wheelchair in the early 1950s is why we are naming the (24-unit on the same parcel) "The Lillian".
What advice would you give to young professionals starting a career in real estate?
Network, learn, partner with smart, ethical people, understand the market, and lock in low interest rate financing long term (if and when you can) to minimize risk. Be creative and take risks with your money, so you understand the ups and downs of real estate investing. There's nothing like a deal going south to provide you with great insight for your next deal. 
---