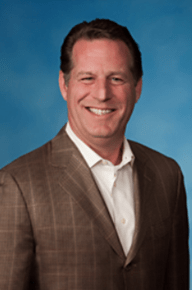 We are proud to welcome Nick Lillig, Managing Director at Pacific Life, to our Board of Advisors. His industry insight and experience will be a valuable addition to the Graaskamp Center for Real Estate as we work to maintain our position as the global leaders in real estate education. Read below to learn more about Nick.
Describe your current position and what an average workday is like for you.
As Managing Director of a Life Insurance Company field office, I orchestrate reviews of loan packages and select solicitations to find the right deals that meet Pacific Life's investment objectives. Over the years, this has required necessary pivots as the markets have changed and our internal portfolios have differing requirements looking for fixed vs float, or short versus long investments across a wide spectrum of product types and loan types.
In your view, what is the biggest opportunity in commercial real estate today?
While the greater economy is facing challenges post pandemic and certain real estate sectors are under significant pressure, the opportunity today is to think differently about the future of property use. Work has changed and the interplay of residential, retail, office and industrial as the four primary property types have a new age of evolution occurring. To be creative, but fundamental in an approach to the new normal will offer an outstanding opportunity to reimagine the landscape for real estate uses.
What does the world need from real estate professionals today?
Discipline is always a governor to the "trees grow to the sky" theory to opportunity. Capital sources will have to restrict themselves to "smart investing", which these days has any number of acronyms attached like ESG and DEI, which will influence the landscape going forward. All for a better and more responsible playing field that can avoid some of the excesses that have needed to be wrung out of the system historically.
What are the industry's most profound changes over the last 15 years? Looking to the future, how do you think the industry will change in the next 15 years?
The concentration of asset management to very few large international players will not be as concentrated as it is today. The playing field will have large, medium and small players across the spectrum that will keep each other in check. The beauty of the history of real estate is how opportunities have fostered the growth of funds raised to approach every corner of the industry. Education in real estate has seen tremendous growth over the last 15 years and will only expand further in the next 15. Educating the next generation of real estate leaders through practical hands on education programs across our universities will prepare us to best approach the future.
What do you enjoy most about being in the real estate profession?
The people. I can't speak to other fields, but I have had my exposure to lawyers, doctors, engineers, etc., and by my experience, people who become passionate about real estate are just plain interesting. Their individual stories that they bring with them to their projects make them each unique. These people bring the ideas and implementation of them through dedicated platforms that see a mission and pursue it with discipline. I learn something from every transaction and the people involved, it is never a boring day.
What's the most interesting or fulfilling project you've worked on?
We financed a long term 45 year renovation and construction project for an operator of Air Force housing on six bases across the US. Seeing the condition of some of the housing our airmen are asked to live in with their families as they execute on our national defense mission was disappointing at best. We financed the new construction/renovation of homes that provided modern living accommodations on a long-term perpetuating basis for airmen who defend our freedom daily. Being creative and structuring such a comprehensive solution for our military soldiers did provide me with a humble moment. The feeling of being an American was overwhelming.
What advice would you give to our students who are about to embark on a career in real estate?
Fail. Or at least do not be afraid to fail. It can't be emphasized enough that we need new, fresh ideas to approach the issues facing our country and the requisite real estate needs it brings with them. The pandemic is in the rear view mirror. Not to be forgotten, but rather to continue to remind us that we can learn more and do better. What will be the next pandemic? We don't know, but we have large social issues that are in need of attention and through the application of every student's education to solutions, will we approach those issues effectively.
---