This Thursday, February 23rd, is the Real Estate Club's second meeting of the semester, which will feature a panel discussion moderated by Greg Reed, Associate Director, Graaskamp Center for Real Estate. This Founder/Executives panel will bring insights on establishing and running real estate companies, featuring heads of local and national corporations. The featured speakers include Joe Voet (BS, MBA, MS-Real Estate), Chief Financial Officer of Industrial Outdoor Ventures, Gary Gorman (BA, JD), Founder and Board Chairman of Gorman & Company, John Minahan (BA, MBA), Vice President of Acquisitions of Continental Properties, and Lorrie Heinemann (BS, MBA), President & CEO of Madison Development Corporation. Read below for detailed information on each of the panelists.
Joe Voet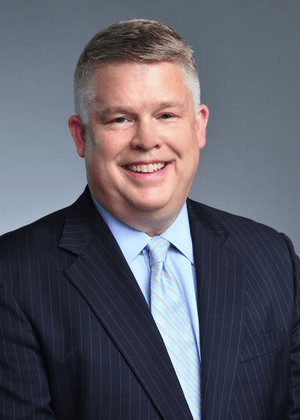 Joe Voet is the Chief Financial Officer and Chief Operating Officer of Industrial Outdoor Ventures (IOV). Mr. Voet is a career long institutional investor, with over 22 years of industrial real estate acquisition, development, leasing and disposition experience. Joe is responsible for the financial reporting and capital (both equity and debt) relations of IOV. He is also on its Investment Committee.
Prior to launching IOV Mr. Voet founded Magnolia Advisors, Inc., an industrial real estate consulting company that specializes in identifying sites and developing big-box industrial investments for a select list of institutional developers. Voet started his real estate career with Duke Realty Corporation in 1998, spending time with Cushman & Wakefield's Industrial Capital Markets national team from 2006 to 2008, and Cobalt Capital Partners from 2010 to 2012. He is also a non-practicing CPA, starting his professional career with Deloitte & Touche.
Joe received a Bachelor of Science degree from University of Illinois – Urbana and CPA certification in 1993; as well as a Master of Business Administration and Master of Science – Real Estate degrees from University of Wisconsin – Madison in 1999. He is active in the University of Wisconsin Real Estate Alumni Association.
Gary Gorman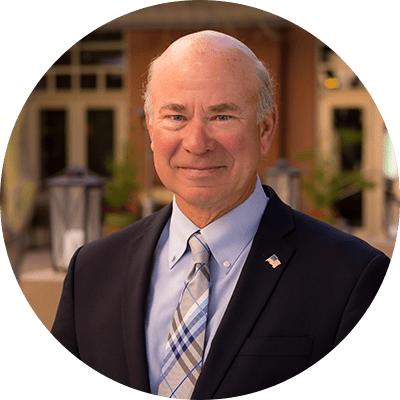 After completing his B.A. in Economics and Law Degrees from the University of Wisconsin at Madison, Mr. Gorman began his career as a practicing attorney focusing on representation of developers and real estate syndicators. In 1984 Mr. Gorman formed a firm for the purpose of developing and syndicating multifamily real estate projects.
After the passage of the Tax Reform Act of 1986, Mr. Gorman specialized in the development of affordable multifamily rental communities utilizing the tax credit created by Section 42 of the 1986 Tax Reform Act. Gorman & Company is now a major developer of affordable rental housing as well as historic renovations. Gorman & Company has in-house design and construction divisions that have successfully completed over two billion dollars of new construction and major renovations.
A longtime UW-Madison supporter and alumnus Mr. Gorman has committed $1 million to endow a new faculty position within the Department of Real Estate at the University of Wisconsin-Madison. Endowed chairs are one of the most meaningful ways of attracting new faculty and rewarding faculty whose excellence merits the distinction and the title.
John Minahan
John is responsible for sourcing new multifamily investment opportunities for the company.
Prior to joining Continental John was Vice President and later Senior Vice President of LaSalle Investment Management, a leading global real estate investment manager.
John received a Bachelor of Arts degree and a Master of Business Administration degree from the University of Wisconsin – Madison.
"As a company we know that the best decision-making is reached with input from multiple disciplines within Continental. The beauty of this approach is that we get differing insights, yet one thing we all agree on is Continental's core underwriting principles."
Lorrie Heinemann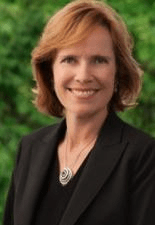 Lorrie Heinemann is President & CEO of the Madison Development Corporation (MDC). She is responsible for the growth and development of the organization and its employees. Supported by MDC's Board and Advisory Committees, Lorrie sets and maintains the course for the operations of the organization, in addition to coordinating media and municipal relations.MDC has funded over 200 emerging and high tech companies in the Madison area including Nordic Consulting, TomoTherapy, PerBlue, Stemina Biomarker and NeuWave Medical. She most recently served as BrightStar's Vice President and is the co-founder and Past Chairman of the Wisconsin Angel Network. She also served as the Banking & Securities Commissioner (DFI Cabinet Secretary) for 8 years under Governor Doyle. Lorrie is currently a Trustee of the WiSys Technology Foundation, on the Wisconsin Technology Council Board and is an Advisory Board member for SpringBoard, Belle Capital and 30Ventures. She has her MBA in Finance from UW-Oshkosh and her BBA from UW-Eau Claire and has been a judge of both the Burrill Business Plan Competition and the Governor's BPC.
---
The meeting will start at 7:30 PM at the Pyle Center. All faculty, staff, and registered Real Estate Club members are encouraged to attend.
---