On Thursday, September 29th, the Grainger Center community came together for its annual Executive Advisory Board meeting and alumni dinner.
During the morning session, second year MBA students and BBA seniors presented their impressive internship accomplishments to the board. There was a wide array of companies and experiences on display: Market intelligence at Meta, supplier management at Ford, and procurement at Bayer were just some of the presentation topics.
In the early afternoon, we were very fortunate to have Kathy Fulton, executive director of the American Logistics Aid Network join us to run a supply chain 'disaster recovery' simulation. Students and board members alike were assigned individual roles of for-profit companies, governments, or NGOs and had to deliver food, water, and medicine into a disaster zone. The simulation got us all talking and working together, and Kathy's facilitation amidst all the chaos was truly above and beyond.
When the 'business' part of the day concluded, the celebrating started. It was a spectacular evening at the Monona Terrace in downtown Madison, overlooking lake Monona. Current students, alumni, faculty, and board members came together to socialize and network.
Capping things off, annual scholarship awards were presented to second year MBA student Dipika Garg, and BBA senior Allison Michaels. These are the Grainger Center's most prestigious awards, and they come with significant financial support.
From the alumni, faculty, friends of the program, and current students, Congratulations Dipika and Allison!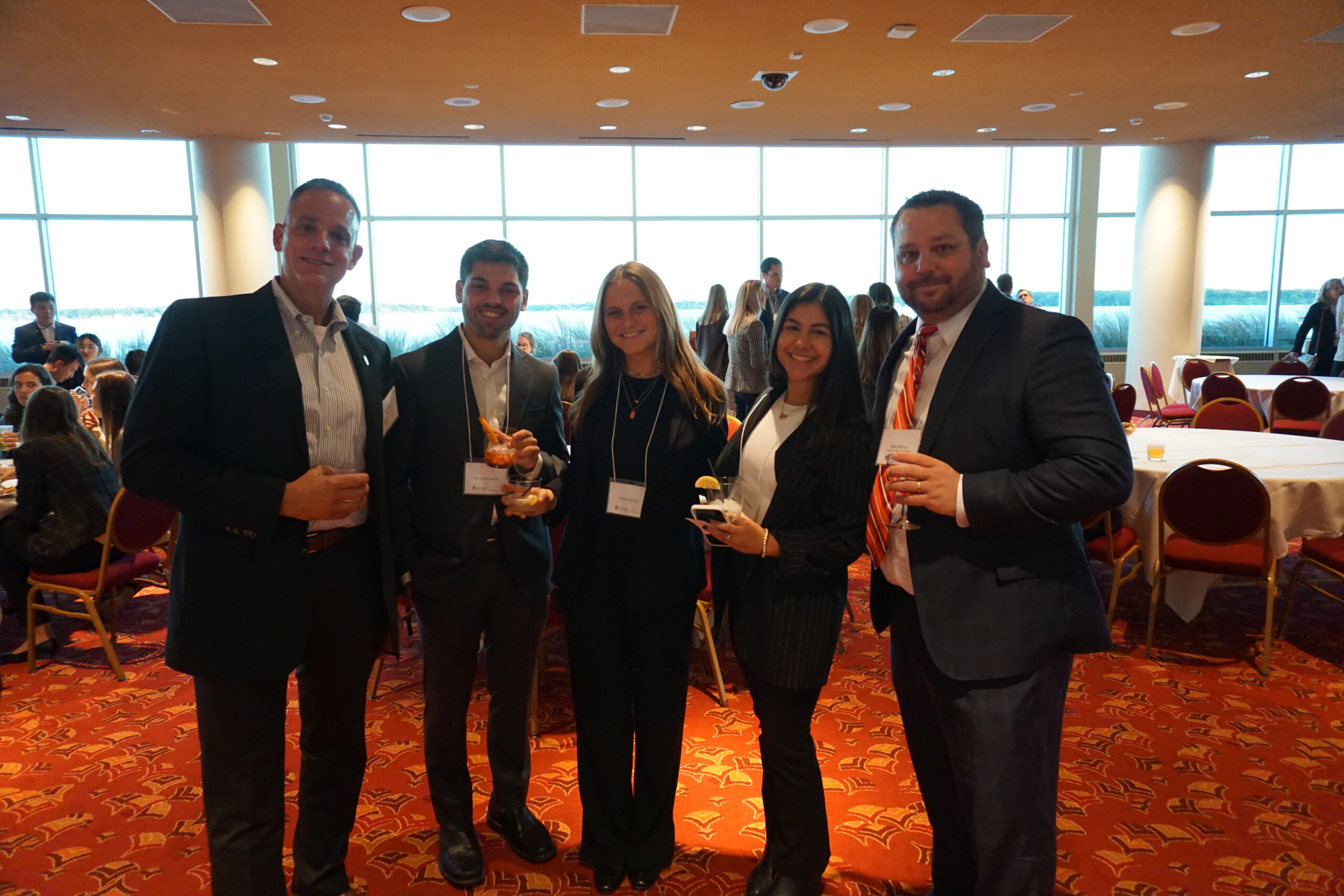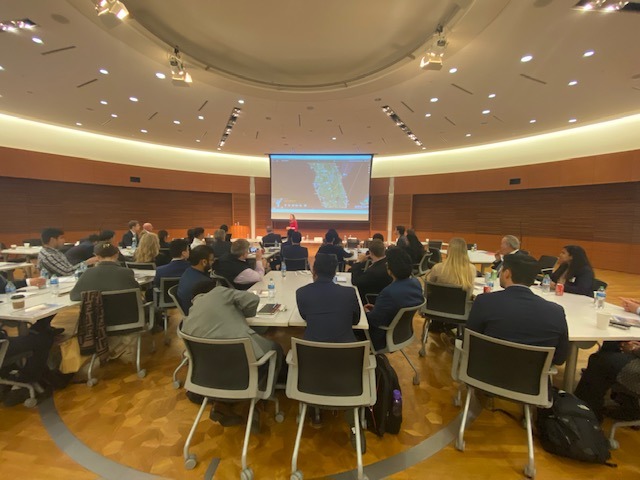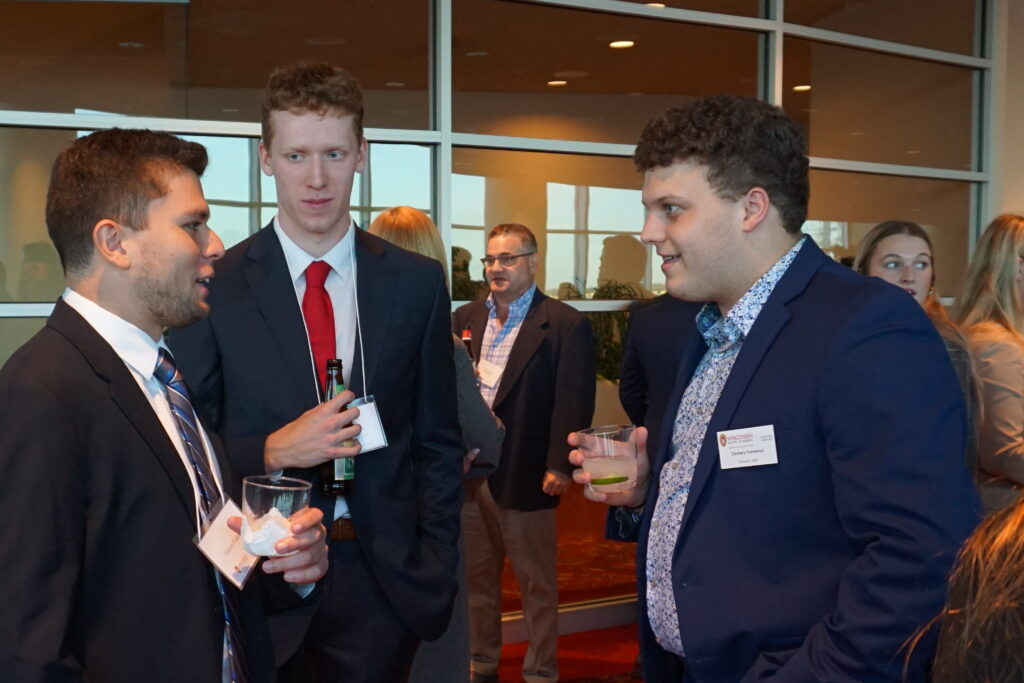 ---