This fall, Wisconsin School of Business students excelled in three supply chain case competitions, applying their classroom knowledge to real-world situations, getting to know other students, and continuing to build their experience. Both undergraduate and graduate students learned a lot through these opportunities and took advantage of the opportunity to further develop their supply chain management skills.
"Case competitions are an important component of our students' learning experience," says Jake Dean (MBA '09), director of WSB's Grainger Center for Supply Chain Management. "They offer a chance for students to test and apply their knowledge outside the classroom while building valuable connections with key companies and industry partners."
Competitions this semester included: a national, virtual forecasting case competition sponsored and organized by Cisco, a national, in-person case competition sponsored by the National Association of State Procurement Officials (NASPO) and hosted by Iowa State University, and a UW-Madison-hosted case competition sponsored by Meta.
Cisco Competition: Demand Planning and Creating Forecasts
The Cisco competition spanned four weeks, and ran as a bracket-style tournament. Students gained hands-on demand planning experience by creating forecasts, analyzing data, and applying economic insights. After creating their forecasts, students presented their analysis and reasoning to supply chain executives at Cisco and received feedback. UW-Madison had two teams compete in this case competition and they placed second and fourth.
NASPO Competition: Practicing Procurement During COVID-19
The NASPO/Iowa State competition was a 24 hour case competition where students were put in the shoes of state chief procurement officers during the initial COVID-19 outbreak. Once students prepared their solutions and implementations, they presented to a panel of 10 judges consisting of chief procurement officers from different states. The UW-Madison team took third place. Team members reflected that "we really appreciated this amazing learning opportunity that opened us up to public procurement topics, which is great practice to get us ready for real working scenarios."
Meta Competition: Sourcing Execution Under Time Pressure
For the third case competition, Meta collaborated with the Grainger Center for Supply Chain Management to host a competition for undergraduate and graduate students focused on improving sourcing execution. The twist was that rather than the usual 24 hours or longer students would have to analyze the case and prepare a presentation, students only had two hours between the problem reveal and submitting their slides and presenting to a panel of Meta judges. Students reflected that it was a fantastic opportunity to use their classroom material and develop key skills such as time management, effective communication, problem solving, team work, and business strategy.
Congratulations to all the students involved and thank you to Cisco, NASPO, and Meta for providing these opportunities to our students!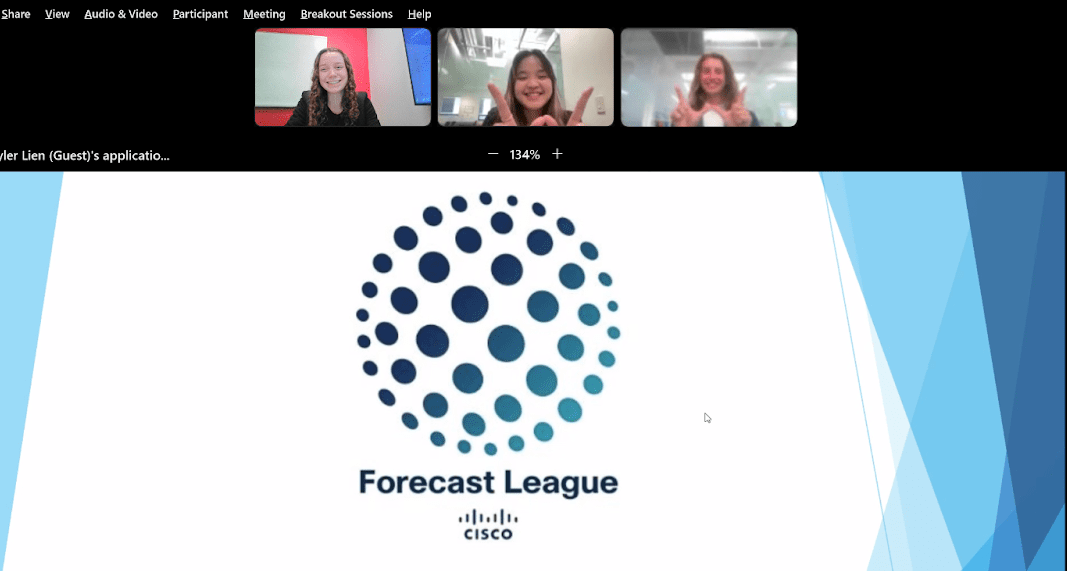 ---