For this Alumni Spotlight we caught up with class of 2019 alumnus Ammad Amin to see what life's been like since graduation and reminisce. Below is a snippet of our conversation; the Marketing Leadership Institute is in blue.
What has happened since graduation?
Lots of hard work and various roles within the Walmart insights team. I feel very lucky to have touched so many different business units and led so many high impact projects so early on in my career. In my personal life have really enjoyed living in Arkansas these last 3 or so years. Also married a fellow badger and we are coming up on our first anniversary in a month. I'm enjoying wandering around the Ozarks on hiking trails.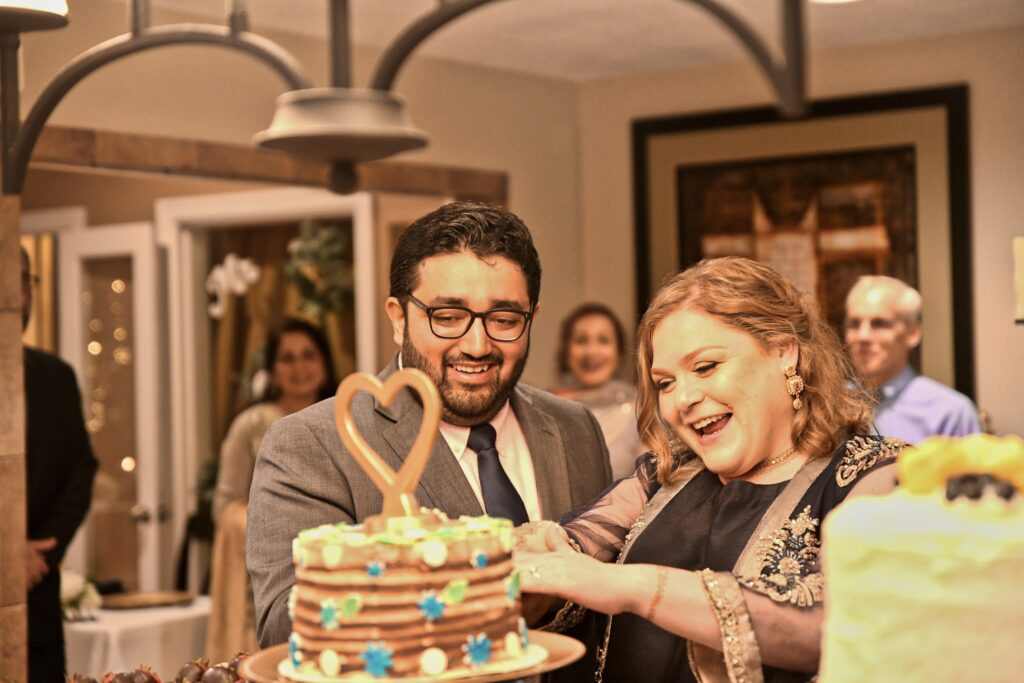 What has your career path been?
It has been ever evolving, I have been exposed to retail, financial services, health care, operations, marketing and product with many different managers and reporting structures in my time here at Walmart. In between all this change I was able to found an applied behavioral sciences team, help Walmart launch a membership program, evangelize our customer segments across the company, among other things.
I owe a lot of gratitude to the External Advisory Board for all the help I've received throughout my career path. My board mentors including John Copeland, Paul Metz, and Jim Lane were instrumental in helping guide me through my time in the program and preparing me to be successful in my various roles. And during my time at Walmart I've reached out to and worked with both Paul Markowitz and Lisa Gudding. Both have been extremely helpful.
That's great to hear about the board – what kind of help are you getting from them?
I reached out to Lisa a few months into the pandemic with a hair on fire request. Not only was she kind enough to help out but was able to connect with other team members at Walmart and blossom that ask into a lasting business relationship. And more recently I took over a project that Paul had helped Walmart with and my manager had some inquisitive questions about. Paul, despite been crazy busy and in the middle of his commute, made the time to hop on a call with us which was a great help! You graduate and discover that consumer insights is a small world. Having these relationships already in place has been an immeasurable asset. I'm looking forward to the day when a recent grad reaches out to me and I can pay it forward.
Let's talk about your time in the MBA program. What made you come back to school?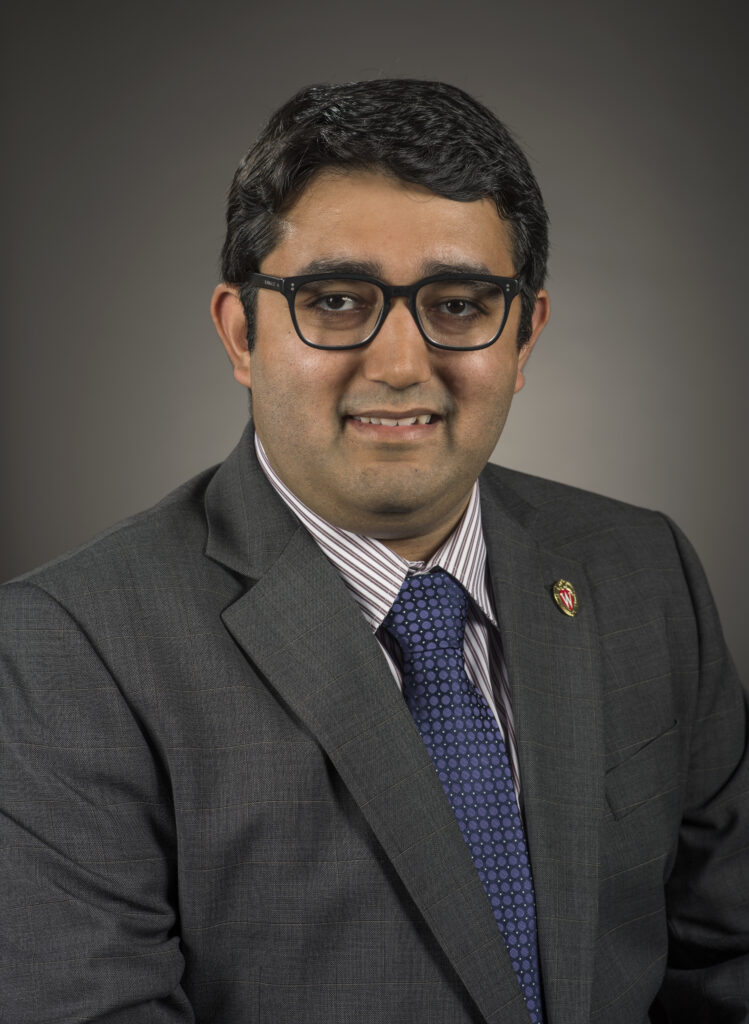 I was working as a health actuarial analyst in Milwaukee when I realized I wanted to know more about marketing and strategy. I received my Bachelors of Business Administration from UW-Madison, so I knew it was a great school.
What's a favorite memory or great story from your time getting your MBA?
I enjoyed working on my capstone project in the marketing consulting practicum. I was paired up with the brilliant Jessica Colberg to complete a project for American Family. It was great to get a taste of how important unstructured data and the ability to interpret and analyze it is.
Another memory that stands out is from my first day as a TA. I was at the Walgreens on East Campus Mall and was lost in my nervousness. While I was standing in the doorway the automatic door hit into me a couple of times. Yes, a couple of times and I didn't notice it. Until it jammed. Then they wouldn't let me go to teach until I helped them fix it!
That doesn't sound good. Why is that a favorite memory?
My nerves and then that happening had me doubting how my whole time as a TA would go. But my TA journey ended very differently than it started. In 2019 I was awarded the Henry C. Naiman Outstanding Graduate Student Teaching Award. The award is based on nominations and teaching evaluations from students. I was honored that I'd been nominated. Of the awards granted by the Wisconsin School of Business each year, that's the only one that can go to a student.
So it has a happy ending. A good transition to the last question – do you have any final thoughts?
Just that I miss everyone from my time at Wisconsin. I hope all is well with you! And I'm excited for the new direction of the program.
---