In the fast-paced realm of the tech sector, where change happens at an astonishing pace, staying ahead of the game is crucial. We use many strategies to keep up to date with tech marketing, but our favorite has to be our annual spring Tech Trip. This past March the Marketing Leadership Institute sponsored two staff and thirteen students visit to Silicon Valley.
As the global epicenter of innovation and technology, Silicon Valley provides an unparalleled opportunity to witness digital giants and disruptive marketing strategies firsthand. Through visits to seven prominent companies: Google, Salesforce, Snowflake, Meta, Intuit, LinkedIn, and Apple, our students gained valuable insights into cutting-edge marketing practices, data-driven decision-making, and customer-centric approaches. Full details about the trip and everything we learned could fill a book. Instead, we'll focus on a key takeaway from just two of the companies.
Branding Meta
Tom Brown, VP Brand Management Group, Global Business Marketing, opened the curtain about a recent branding challenge that Meta, previously Facebook, faced. Facebook was in a period of rapid, insane growth. They had some of the smartest people in the world on staff. It was a time of freedom. Freedom to solve all sorts of problems, build new products, and bring them to the market. This led to really great innovation, but it also led to a bit of an identity crisis. In house branding was mismatched across the many Facebook apps, like Facebook Marketplace for example. Add to that, the headline making acquisitions of brands such as Instagram and WhatsApp, and the hardware company Oculus VR. Things were a bit disjoined, and you can imagine the confusion that arose.
Take for example a service like Facebook Analytics. When logging in should a user expect to see just analytics from the Facebook app? Or should they expect analytics from the entire Facebook ecosystem? The team discussed two ways to solve the problem: House of Brands or Branded House strategies. Not to give away too much of the behind-the-scenes strategy we'll just say they ended up coming to a kind of middle ground. You can see this when you open Instagram or WhatsApp and see "from Meta".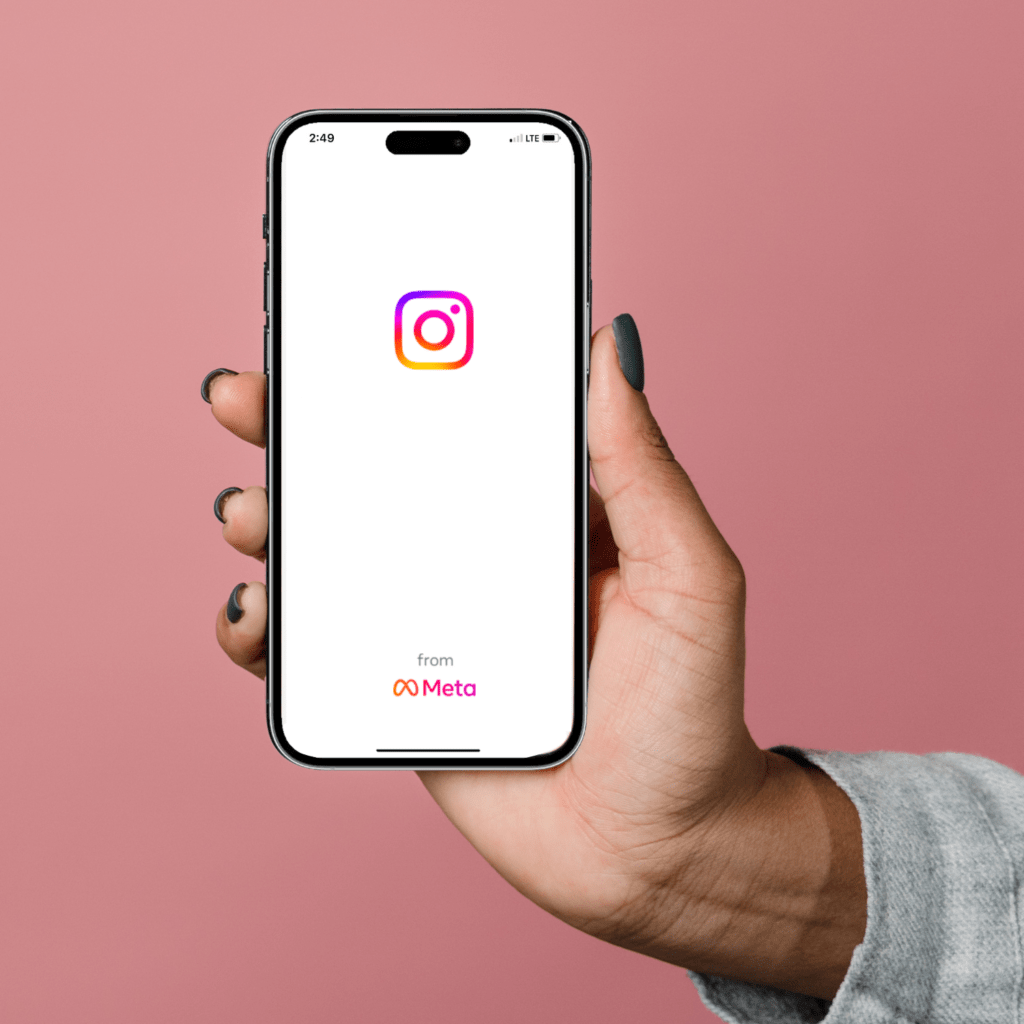 Meta Takeaways
Marketing MBA Class of 2024 student, Barry Shepherd summarized the two main takeaways he discovered in Meta's presentation. The first is that you must try to stabilize the speed of innovation and the freedom given to develop solutions, with the efforts to reign everything in and keep everything under one unified vision with your branding. It's really critical to find a balance between freedom and unification that is appropriate for your company. The second thing to keep in mind in your work is that establishing the right governance is key. After you've gone through the strategic planning and determined what you want your company and brand to be you have to have some governance in place to be able to continue to move that brand forward.
Accounts-Based Marketing
Like our students, you are probably familiar with conventional marketing funnel strategy that goes awareness, interest, desire, to action. This familiar strategy asks questions like how do we reach more people and what are the channels that we will use? It is about getting anyone into the funnel and attempting to move them to purchase the product that we advertise or sell. Saqib Mustafa, Global Head of Partner Marketing, shared Snowflake's Account-Based Marketing strategy. In this design they identify the customer first. Then it is about guiding them through marketing activities to get them to engage, with the ultimate goal being to convert. Once through this path the goal becomes to build a relationship, nurture it, and continue to engage.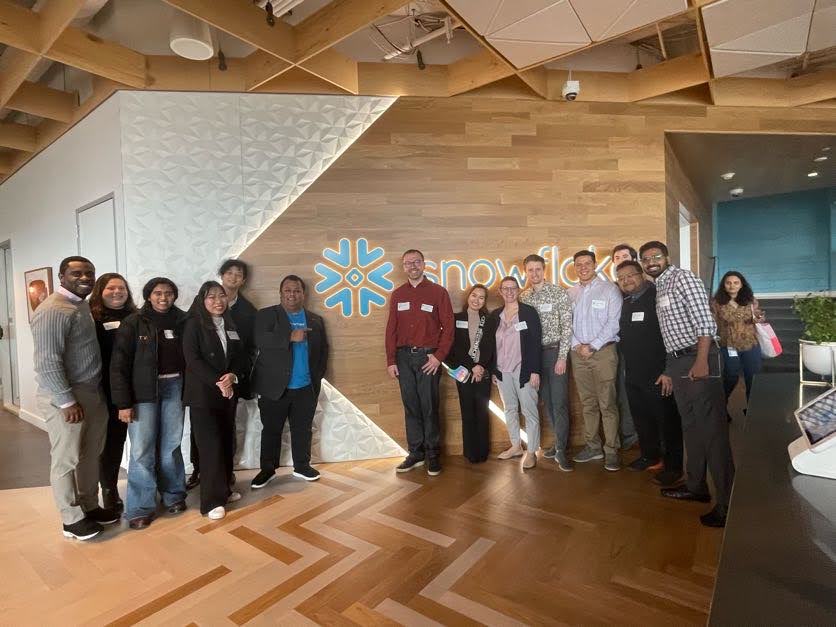 It isn't just about switching from one to the other. Ha Doi, marketing MBA class of 2024, advises that combining accounts-based marketing with traditional marketing channels can help us minimize the risks of our marketing initiatives. We need a balance between the two. Her other takeaway: the Accounts-based Marketing model, like many of the marketing components addressed at various companies visited, puts the customer at the center.
Customer at the Center
Customer-centricity may not be the first characteristic that comes to mind when you think of Silicon Valley. But many companies, including those in e-commerce, digital services, and consumer technology sectors, have demonstrated success with a commitment to the customer. That, combined with maturing tech companies, intense competition, and a vast array of user data has put an increasing importance on a customer mindset. This puts an increasing emphasis on the Product Marketer. Different from the Product Manager, the product marketer shoulders the responsibly of positioning, serves as the mastermind of messaging and the enabler of sales. It is their responsibility to be the voice of the consumer and keep the consumer at the center in these successful tech companies.
Visiting California: A truly Wisconsin Experience
Visiting Silicon Valley, and other hubs like it, holds immense value for Marketing MBA students, offering a transformative experience that can shape their understanding of the ever-evolving tech-driven business landscape. Our alumni and industry partners open their doors and peel back the curtain for our students (must be that Midwest friendliness) and for that we are incredibly grateful. Being from Vietnam, Ha says "I have been dreaming a lot about the big corporations in in the USA from Salesforce to Google and I think that this trip really made my dream come true." One of her friends who is living and studying at a university in San Francisco expressed jealously saying "I have been living here for two years and never had any chance to set foot in the tallest building in San Francisco."
This tech trip exploring Silicon Valley allows our students to grasp the unique blend of innovation, creativity, and marketing prowess that drives success in the digital age, empowering them to become future marketing leaders who can thrive in a dynamic and technology-driven business landscape.
---