Join us this September 29-30 for the first reimagined Marketing Summit presented by the Marketing Leadership Institute.
What is the Marketing Summit?
The Marketing Summit is a can't-miss conference+ for the marketers learning and creating innovative knowledge and ideas. It is where industry and academia come together to learn, discover, grow, and network.
Why should you attend?
Learn
Above all the Summit is an industry conference designed to provide an educational experience for all attendees. As a University, it's what we do best. We offer a mixture of keynote speakers, case studies, and discussion based workshops. Track options allow for you to dive deep into your area of interest: analytics and insights, brand and marketing management, and tech product marketing. And general sessions provide high level insights connecting it all together. We work with our speakers and moderators to ensure that all content will be useful, relevant, and engaging.
Network
Our conference size is perfect for networking. With 300 attendees you'll get to reconnect with your friends, classmates, and colleagues and you'll likely get to meet someone new. Time is built into the schedule to encourage real conversations with your peers. Attend the Summit and join our strong badger network.
Inspire
You'll leave the Summit feeling ready to take on the world. The best part? Our sessions are designed to provide actionable next steps that you can take with you back to work. Get inspired at the Marketing Summit and pass it along to your colleagues when you return.
Enjoy
Inspired learning among a fantastic network already sounds fun – how about we put it in one of the best cities in the US? And it's not just us who think so: #1 Cities with Best Work-Life Balance, #1 Best College Football Town in America, #2 Happiest Cities in America, #2 Best Cities for Working Moms, #2 Most Walkable Cities, #4 Best Beer Destination in the World, and more. Welcome to Madison.
Who is speaking at the Marketing Summit?
You can expect to see many industry leaders speaking at the Marketing Summit. We're very excited to share with you information about six of our confirmed speakers.
Eric Breissinger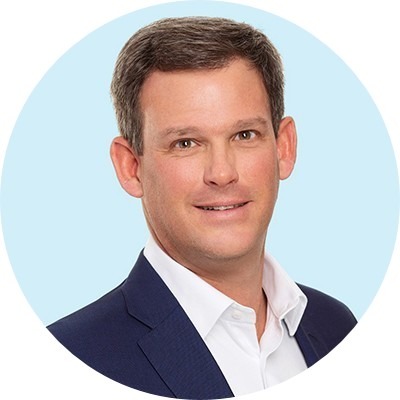 President – Family Care, Procter & Gamble
Eric Breissinger leads P&G's Global Family Care organization. He has spent more than half his career leading and marketing Family Care brands from field sales, to brand management, to customer and category oversight. He also has proven in market success, exceeding top and bottom line performance targets as the leader of P&G's Canada business. As North America's Family Care and Global Brand Franchise leader, Eric has been key to the sustained success of brands like Charmin, Bounty, and Puffs even during a global pandemic.
Eric consistently seeks value creation through clear business model choices, innovative go to market strategies, and excellent execution to win with consumers, customers and shareholders. He is an inspirational and inclusive organization leader who establishes a balanced culture of innovation and productivity to build brand equity and long term shareholder value.
Melissa Dougherty
Co-founder, Shedlight.org
Melissa is a practicing social worker (LMSW) and co-founder of ShedLight.org, a social impact consultancy.

After 25 years of ethnographic and qualitative research experience with corporate America and non-profits, Melissa is capable listening without judgment. In this moment of complex cultural change, it is crucial to via pay close attention to the voices and stories of everyday people–who are often unheard.

ShedLight.org helps organizations include the untold stories of ALL of the people they sell to, serve, employ, and influence, so that they can confidently navigate this moment.
Elizabeth Oates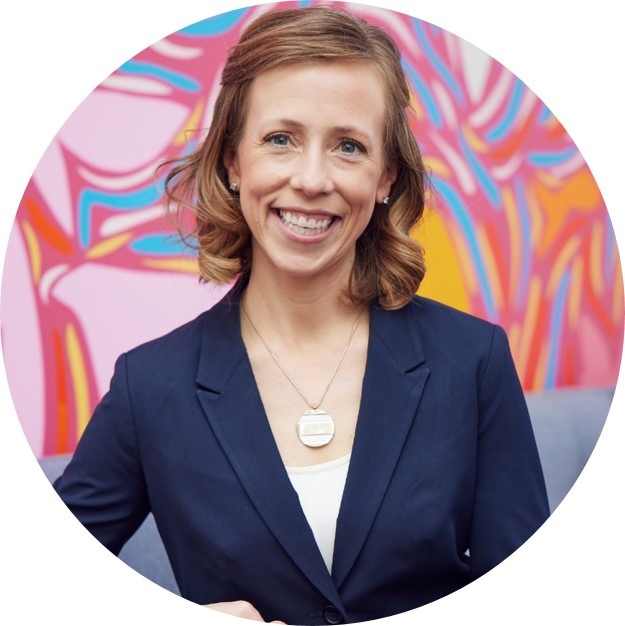 Senior Director, Consumer Insights, Ulta Beauty
Elizabeth Oates leads Consumer Insights at Ulta Beauty. There she actively ensures consumers are the heartbeat of the organization, impacting every aspect of the business. In her role, she's built a Consumer Centricity Center of Excellence that leverages both insights and foresights to influence strategies with in-the-moment relevance as well as implications for the future. Elizabeth's work has elevated the insights function to operate as a strategic business driver and competitive advantage. Her efforts are fueled with more than 17 years of experience across retail, CPG and financial services.
Elizabeth enjoys developing new leaders and has established nine core skills for insights professionals, each designed to influence organizations to act on insights. She shares her knowledge as a regular guest-lecturer at the University of Wisconsin School of Business. Elizabeth has been recognized as a 2021 Top 8 to Watch by the University of Wisconsin School of Business and a finalist for the 2021 Quirks Media Transforming Insights honor.
Outside of the office, Elizabeth enjoys spending time with her family, including her two daughters. She is a marathoner, avid traveler and a St. Jude Children's Research Hospital Hero.
Kirti Singh
Chief Analytics and Insights Officer, Procter & Gamble
Kirti Singh leads P&G's global Consumer Market Knowledge (CMK) organization and Analytics and Insights group in leveraging cutting edge data, analytics, behavioral science and visualization to discover consumer, shopper and market insights and transform them into actionable outputs that drive growth of P&G's global product portfolio. Under Kirti's leadership, CMK has become an invaluable partner in shaping the direction of our ten product categories to grow brands, guide strategies and portfolio choices, and design in market executions.
Since joining P&G in 1993 as a CMK manager in India, Kirti has held numerous leadership positions across P&G businesses. These include Beauty Care, Feminine Care, Health Care and Grooming. He has worked across many geographies including India, China, Singapore and the U S.
Kirti serves as executive sponsor of the Young William Cooper Procter Society. This Society is an organization of newer employees whom, in the spirit of P&G's second President and community philanthropist, volunteer in local communities, develop relationships with peers, and hone leadership skills.
Outside of P&G, Kirti lends his expertise to academia and the public sector to foster development in the areas of consumer insights and research.
Cheryl Stallworth-Hooper
Co-founder, Shedlight.org
Cheryl Stallworth-Hooper passionately applies global brand-building experience to help corporate and non-profit organizations achieve greater social impact, while increasing ROI. As a board member and a hands-on business strategist, Cheryl uses consumer insights to help Shed Light and its clients develop strategies that drive social change and track their success by measuring what matters.
Previously, Cheryl served as CEO of Firefly, Kantar's North American qualitative research division, for over a decade. She prides herself in championing innovation that is changing the face of marketing. Cheryl has worked in packaged goods, retail, financial services, health care and technology—both in the US and developing world. At Colgate-Palmolive, she was a worldwide Brand Director and General Manager / Guatemala. There she focused on improving oral health within low-income communities. As VP & General Manager, Multicultural Marketing, she developed high impact programs for driving growth in the rapidly growing poly-cultural market. At The Coca-Cola Company, Cheryl was Marketing Director / Central America and Caribbean. There she drove brand growth through development and implementation of communications, promotions, and innovation strategies.
Cheryl holds a Master of Business Administration in marketing from University of Wisconsin-Madison and is fluent in English and Spanish.
Marsha Lindsay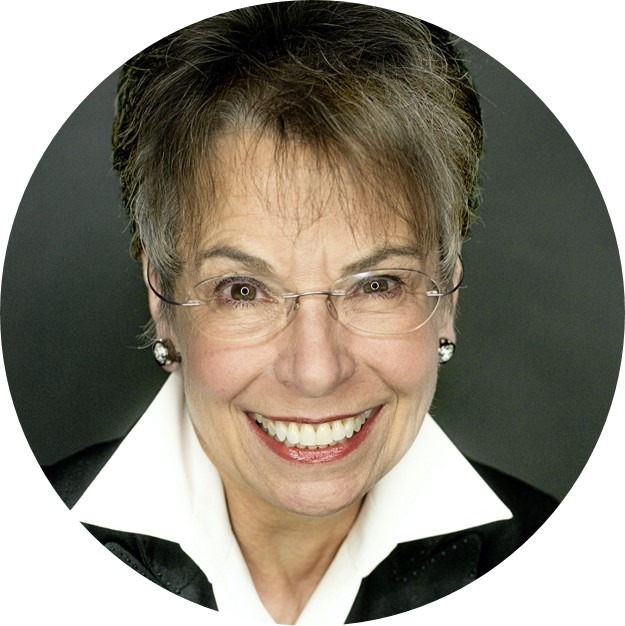 CEO & Chief Analyst, Lindsay Foresight & Stratagem
Marsha Lindsay is founder, CEO & Chief Analyst of Lindsay Foresight & Stratagem. Lindsay Foresight & Stratagem is a strategic foresight consultancy serving clients that range from the Fortune 100 to VC fueled start-ups. The firm conducts robust studies on the future, then consults and educates C-Suites, boards of directors and marketers around the globe with insights and strategic playbooks that make their planning for the future more enlightened, more strategic, more effective and easier.
---