Whether it's starting out on your own or working for an established company, having an entrepreneurial skillset plays a crucial role in business. The students in our entrepreneurship program are able to differentiate themselves in their careers through the unique perspective offered through the innovative coursework taken. This is illustrated by the varied berth of companies recruiting entrepreneurship students like Google, GE, Target, and Oracle.
Recently, three Wisconsin School of Business alumni of the entrepreneurship program shared their professional experiences and insights with students through a panel discussion on WebEx. Panelists included Catherine Alpeter, Project Manager at Protiviti, Andrew Ferenci, Founder and CEO at Comrad, and Erin Tenderholt, Founder and CEO of Blexx Technology.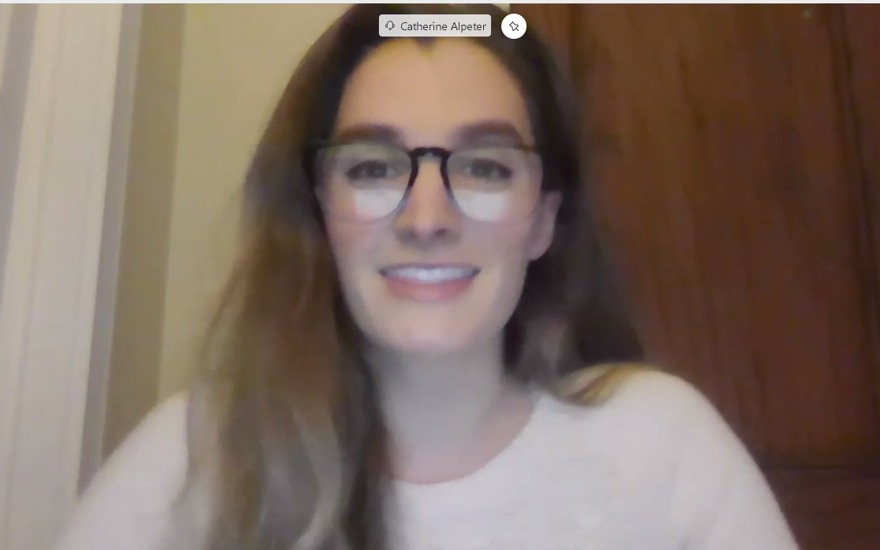 Catherine Alpeter graduated in 2017 and started her career at Deloitte in a marketing rotational program that led her to a full-time role as an alliance marketing consultant. After about three years at Deloitte she arrived at Protiviti, another professional services company. She is currently a Project Manager of the Global Ecosystem Program and in charge of managing the company's 50+ third party partnerships and creating a strategy for how those partnerships operate as a whole.
Looking back on her time in Grainger Hall, Catherine credits her entrepreneurship classes as being easily the most applicable to the professional world. She goes on to remark that in addition to their value she found they were also the most fun and interesting courses she took.
"I definitely remember what I learned in the entrepreneurship classes. I definitely use the skills that I learned on a daily basis even though I didn't go the route of starting my own business. I think there's a big misconception around needing to have some sort of business idea or goal to start your own business someday to take these classes, because what you learn in them is how to be entrepreneurial-minded, which is an unbelievable asset going into any type of career… to me, being entrepreneurial-minded is having the skills to be innovative, adaptable, [and] being able to wear many different hats. And I can tell you, pretty much guaranteed, that no matter what area you go -that will be a crucial skill at any job."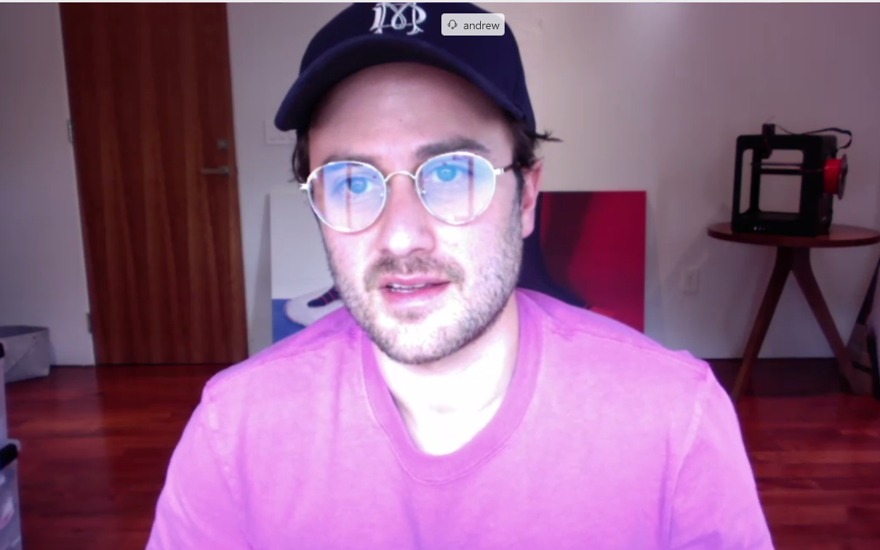 Andrew Ferenci graduated in 2009 as a double major in entrepreneurship and real estate. Andrew has founded and started several e-commerce companies, most recently a wearable wellness brand called Comrad. Prior to that, he founded a company called Spinback with another UW grad in 2010 which was a B2B software tool that allowed online retailers to measure the ROI of social media before ultimately selling that company to Salesforce in 2012.
For Andrew, one of the benefits of the entrepreneurship major that he found extremely valuable was the professional connections he made through the program. He met the co-founder of his first company in the program and shares that the lessons he learned from other students and through different projects was impactful to his career immediately after graduating from the program.
"One thing I think was really great [about] the program was the real-life case studies and scenarios the program presented. I think a lot of the case studies are extremely valuable…we would analyze case studies from companies that were really successful or ones that failed and talk through and analyze the decisions that the founders and executive team had made, and that type of three-dimensional thinking was really helpful…there were a lot of applications in case work that I found to be really helpful the first year after graduating."

Erin Tenderholt graduated in 2018. As a double major in entrepreneurship and risk management and insurance, she started what is now a medical device company her sophomore year. She confesses that she actually had intended to find a job after graduating but when an investment opportunity came along that allowed her to develop her company in a full-time role, she took it.
"It's hard to go wrong at UW — they do offer such good majors within the business school but for me, what I really liked about the entrepreneurship major is that while it taught some structure content, it was really more about teaching you this process of having an idea and from there, figuring out what you don't know and how to learn, and then execute. [It teaches you to be] able to think critically on your feet and be ok with not having the answers, [and instead] create your own plan of how to get them versus saying 'oh, what do I do? I can't do anything more, because I haven't been taught this'".
Erin also made it a point to recommend students attend the weekly Distinguished Entrepreneurs Lunch: "I was a big fan of the luncheons on Wednesdays. It was 45 minutes and through [them] I ended up meeting the guy who ended up being our lead investor — an executive of a company in the medical technical space [who] mentored me through my time in college. I can honestly say that if I hadn't gone to that one luncheon, I probably would not even have my company. And so if something is a fit — even if it's not necessarily on paper a fit, but you just feel that interpersonally it's a fit — reach out."
On behalf of the Weinert Center, a big thank you to Catherine, Andrew and Erin for sharing their insights with our students and how the mindset and skills learned from having an entrepreneurship major has helped them achieve success in the business world.
---