Narrow-mindedness comes easiest to people who are afraid of taking risks. It's the main promoter of stagnancy, and, unfortunately, is a common mindset adopted towards one's career outlook.
People who fall in this category have a hard time trying new things out of the fear that it won't work out. They often view their professional career with a 'one-track fits all' lens, and never take the initiative to explore other options.
Although this may work for some, for Angie Peltzer (MBA, Fellowship, WAVE '16), the thought of following this one-track life was inconceivable.
Growing up outside of Milwaukee, Angie had little direction for what she wanted to do. However, she always knew that she wanted to make an impact. This mindset drove her to be unafraid of change at a young age, especially during her undergraduate years. "My undergrad was very strange. I went to four different schools in four years. I started at Tulane in New Orleans as a political science major. I then transferred to Gonzaga University, but to their campus in Florence, Italy. My junior year I was at Gonzaga which is in Spokane, Washington, but in my senior year I decided to go abroad again and finish at the London School of Economics."
After four years of moving around and discovering herself, Angie eventually graduated from Gonzaga University with a bachelor's degree in political science. It was an experience she reflects warmly upon as the beginning of her self-exploration, but she knew she wasn't done yet.
Moving to Japan to teach English widely inspired Angie's decision to earn a master's degree in South Asian Studies from Lund University in Sweden. Subsequently after, she took her first job in Washington DC which would begin her lifelong journey of making a difference in her career.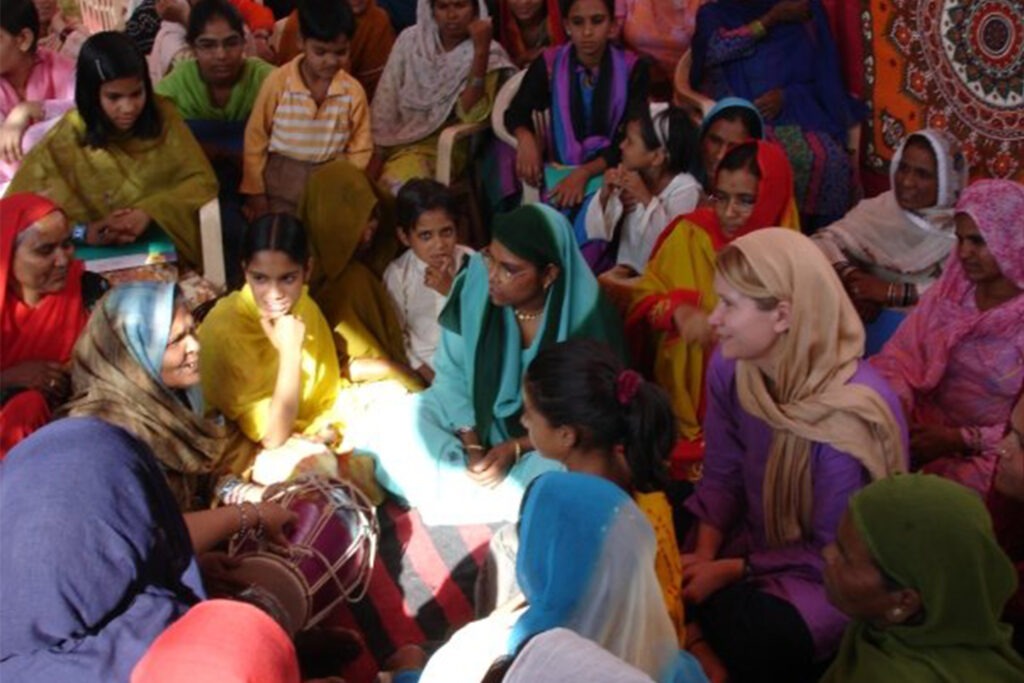 "I worked with a non-government, non-profit organization called The International Foundation for Electoral Systems managing projects in Asia. I supported projects supporting girls and women's rights in India, increasing women's civic participation and education in rural Pakistan, and preventing election violence in Bangladesh. .After that, I moved into the office I am actually working in now which is the US Department of Labor. As the donor, I designed, funded, and managed projects in Asia, the Middle East, North Africa, and Europe. Essentially, we helped children get out of exploitative labor and into school by improving community awareness and quality of education. We also met directly with the other government and companies to promote improved legislation and business practices in supply chains that fuel the problem."

Seven years later, Angie realized she needed to gain more experience in the world of business in order to make an even larger impact, "I realized that we [the department] had been telling companies what to do, but none of us actually had any business experience to know if it was possible. So, I left and got my MBA. I wanted to do something completely different, and so I did."
Being interested in marketing and branding, Angie decided to center her MBA on brand and product management.
While attending the University of Wisconsin-Madison for her graduate degree, she applied to be in the MBA Fellowship in Enterprise Development program and was accepted. She enjoyed learning about entrepreneurship and at the start of her second year began working in the Weinert Center for Entrepreneurship. While working in the Weinert Center, she took the Weinert Applied Ventures in Entrepreneurship (WAVE) and worked on her idea for a startup. "It was consulting for people that wanted to get into MBA programs, but instead of paying a consultant, they would pay a current student. I also interned at Kimberly-Clark and decided to take a position there full time once I graduated. I learned a lot from this experience as I got to work directly in brand management, but I eventually missed the impact space."
After a couple years at Kimberly-Clark, Angie decided to pivot again and create her own startup company focused on responsible sourcing. This gave her a great understanding, and pushed her to try a unique position working on social impact with Kohler Co. However, Angie came to realize that the opportunity to create change at scale was only possible through the government. After two years with Kohler, she transitioned back to her work with the US Department of Labor this time managing the former team she served on.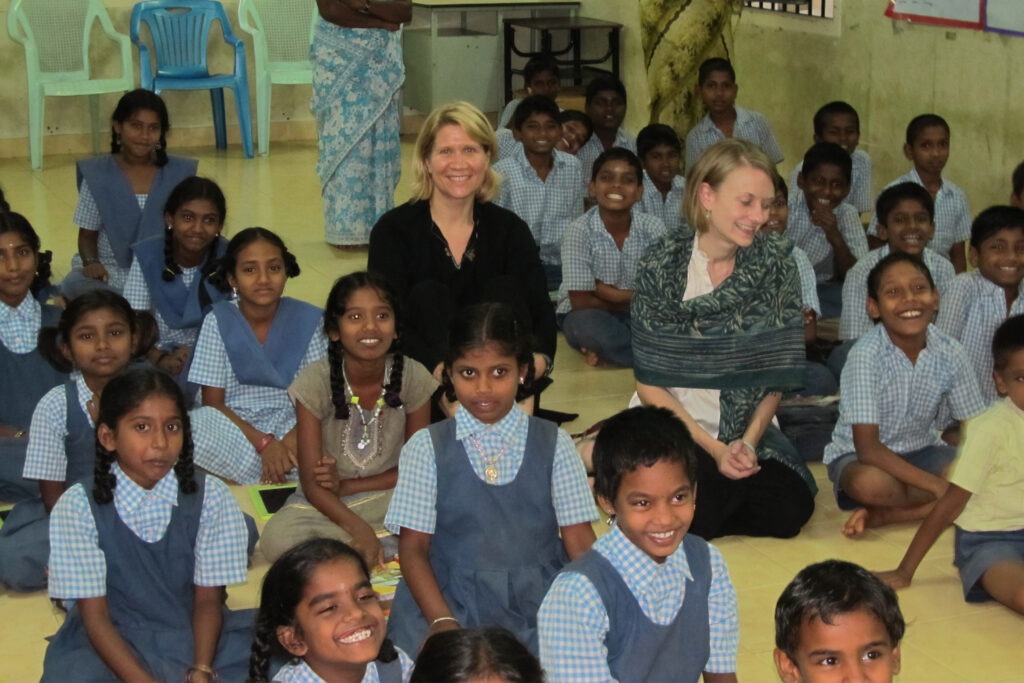 Her time working in corporate America gave Angie the fundamental knowledge to make the larger impact that she was searching for, even though she never thought this was where her career would take her. "If you would have asked me when I started working that I would eventually work for a corporation, I wouldn't have believed you. I thought they were all bad, evil people, but this couldn't have been more far from the truth. I loved the people. They were incredibly intelligent and taught me more than I thought possible."
As of now, Angie is back in Washington DC and has been there for almost two years this January. She loves the outdoors and bikes almost everywhere she goes.
Still thriving off of trying new things and breaking away from stagnancy, Angie is trying to find a balance between her career and life, "There was a point in my life where I was working 16 hours a day and I loved it, but your career ebbs and flows with where you are in life. Now, I want to find a good work-life balance. There's other passions that I have; other things I want to do. There's friends I want to see and places I want to visit. Learning how to balance that with your career is hard, but once you do, it's so worthwhile."
For Angie, she is incredibly thankful that the mindset to try new things has allowed her to transcend the workplace and find something she truly enjoys. "Try to say yes. Take risks. Don't rush in. I see young people feel like they need to get a job the second they graduate. Join the Peace Corps! Take a year to live in another country and experience the world! See what you really want to do, not just what will make you money."
---